Alien Landscapes: Places on Earth You Should Totally See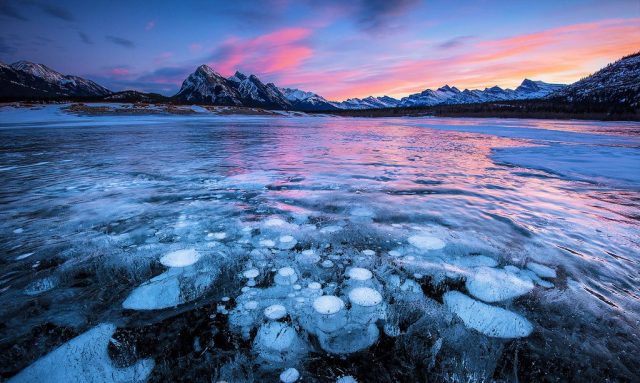 Planet Earth has more than its share of magnificent spectacles, many of which tourists queue to see. Earthly wonders like the Niagara Falls and spectacular man-made miracles such as Egypt's pyramids are fascinating for sure, but they keep our feet and imaginations planted firmly on the familiar ground. Postcards, textbooks, and holiday brochures make us feel we've seen these sights before even when we haven't.
But we needn't venture too far off the beaten track to encounter some truly alien landscapes right here on Earth. Our planet is home to bizarre and magical sights which would seem perfectly at home in a sci-fi movie or gothic fairy tale. Jagged mountain ranges shrouded in fog, gaping holes churning with molten lava — these are mysterious places that can stir your soul.
Marble Caves, Chile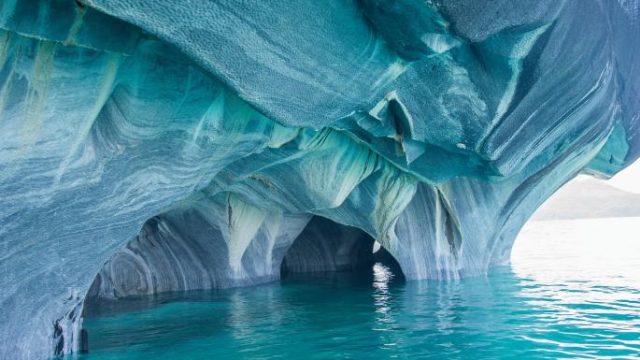 The hypnotic swirling patterns which adorn the walls of the Marble Caves have been formed over thousands of years as wind and water chiseled away at the rock face.
Known locally as 'The Marble Cathedral', its space has an ethereal quality caused by the plunging shards of rock, which looks like it's been painted with a cosmic paintbrush. Experience the glorious cavern on a boat trip with winds beneath the voluptuous blue rock.
The Singing Sands of Liwa, UAE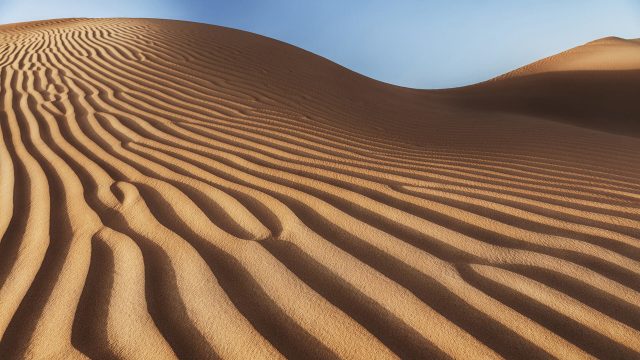 As wind and heat combine, the desolate sand dunes of Liwa in the United Arab Emirates vibrate. And with their frantic movement, it creates a haunting song. The low-pitched wail seems to emanate from the entire desert.
To be surrounded by this choral hum is to be transported to another place and time. With the dunes undulating before you in shades of peach and gold, the roar of the sands is a rousing soundscape that will make the scorching desert impossible to forget.
Abraham Lake, Canada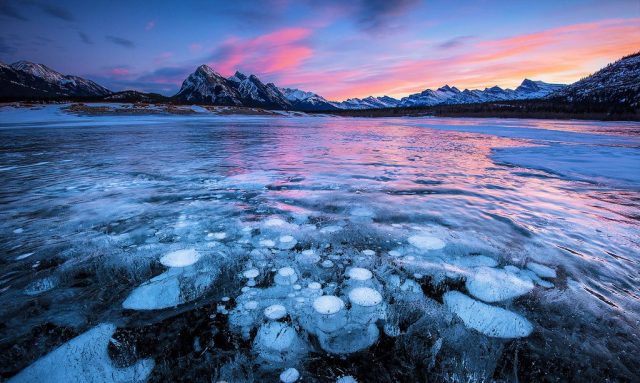 Nestled snugly in the Canadian Rocky Mountains, Abraham Lake might look stunning, but it can be as dangerous as it is bewitching. With frozen bubbles suspended just below the water's surface, the Lake appears like a scene from Alice in Wonderland.
The icy orbs, however, are actually pockets of trapped methane gas which is highly flammable. At a distance, these bubbles resemble frosty lily pads or jellyfish frozen in time beneath the lake's glassy surface.
Tianzi Mountain, China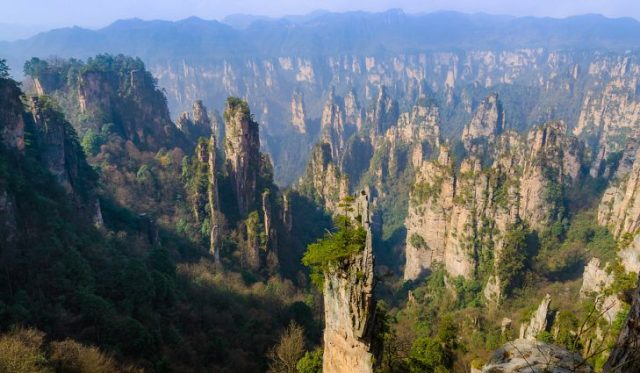 These ragged peaks of rock are often wrapped in a dense grey fog, so the shards stick up like cacti on some faraway misty planet. Sedimentary rock was eroded over millions of years, leaving craggy formations of quartz sandstone towering in the gloom.
It created an alien landscape that was otherworldly enough to inspire the floating Hallelujah mountains on the planet 'Pandora' in James Cameron's blockbuster movie, Avatar. The giant mountains reach a peak of more than 1,200 metres and are considered sacred by local communities.
The 'Gates of Hell', Turkmenistan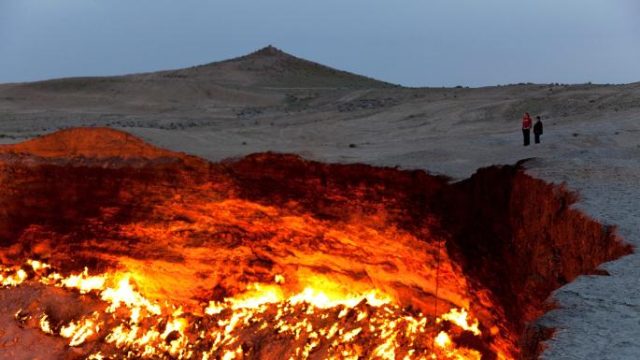 The churning Darvaza gas crater, found in the Karakum Desert of Turkmenistan, is a fiery field of natural gas. A Soviet drilling operation opened an underground cavern in the 1970s. It has been known locally as the 'Gates of Hell' ever since.
When the rig collapsed, engineers set fire to the gas lake. They hoped that it would burn off in a few months. Almost 50 years later and it's still going strong. Filled with scalding gases and glowing orange embers, the crater certainly looks like the fiery entrance to Hades and must be seen to be believed.
Grand Prismatic Springs, USA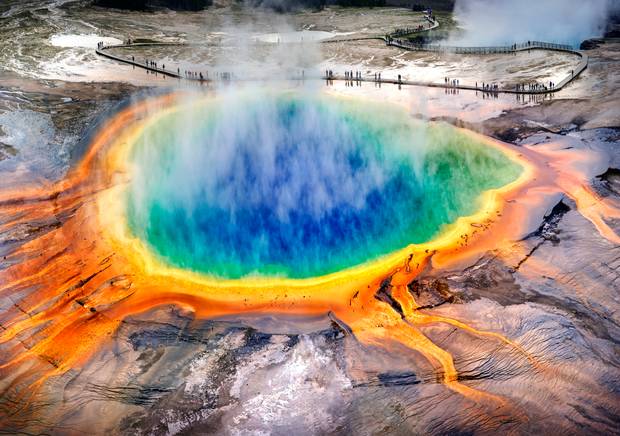 The third largest hot spring in the world has rainbow-striped layers of color. It's caused by layers of microbial organisms around the edges of the mineral-rich pool.
Ranging from a spellbinding turquoise to a deep, hypnotic green, the central pool is wrapped in rings of yellow and red, depending on what time of year you visit. Surrounded by lush alpine forests, the spring is an unexpected drop of otherworldly color against a picture postcard backdrop.
Cappadocia, Turkey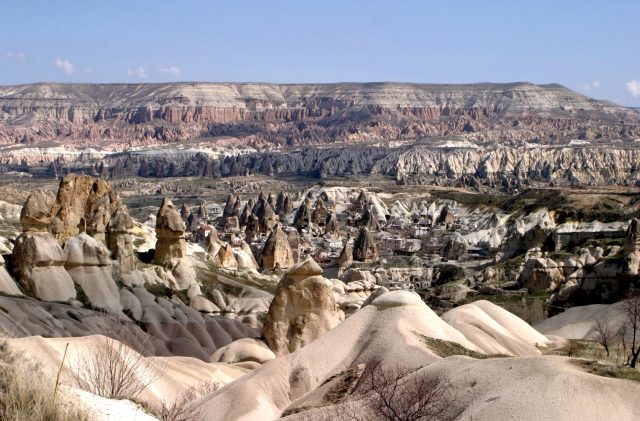 The pastel skies and peculiar clusters of rock in Turkey's Cappadocia make it a mesmerizing spot like no other. With tall spires of rock known to locals as the 'Chimneys of Fairies', the landscape will set your imagination free and you can see how the area has inspired myths and folklore passed from one generation to the next.
If the unfamiliar landscapes weren't enough, a gentle shoal of hot-air balloons floating across the sky at sunset should do the trick. The mounds of autumnal colored earth and stone are actually home to a huge community of around 10,000 people. They have built underground dwellings in this magical terrain.
Like this Article? Subscribe to Our Feed!
"The world is a book and those who do not travel read only one page." St. Augustine. Passionate traveler, food lover and music enthusiast.