Using Machine Learning and AI for Productivity In The Workplace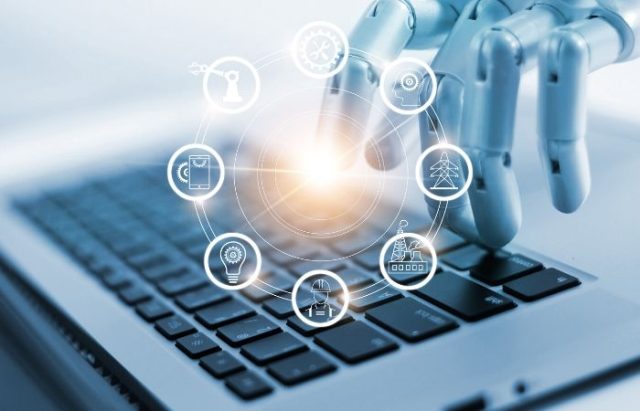 For the majority of us, AI is something only seen in sci-fi films. However, in the last few years, it's ended up being much more accessible to us, specifically in business.
With technological innovation advancing at breakneck speed, there are now a variety of ways that AI can be utilized to enhance your productivity. Improving procedures such as recruitment, administration, and information analysis, smart software can be an indispensable asset as far as running a business goes.
Will AI substitute human workers?
In short, no — it does have limitations.
While it might be a concern, what we're in fact seeing today is the opportunity to improve efficiency. It's a chance to better manage a workforce. Essentially, it allows you to get a better grip of the daily operations of your business.
If anything, it's making business a lot more human by offering breathing space and reducing stress. It enhances the mental health and well-being of your workforce as a result.
Just 23% of organizations are believed to have incorporated AI into their processes according to Forbes. But, come the next 5 years, the AI market is anticipated to grow by 50%. Despite organization size, it can be used. There are a number of ways that you can use AI for productivity.
How can Artificial Intelligence benefit you?
Using AI for recruitment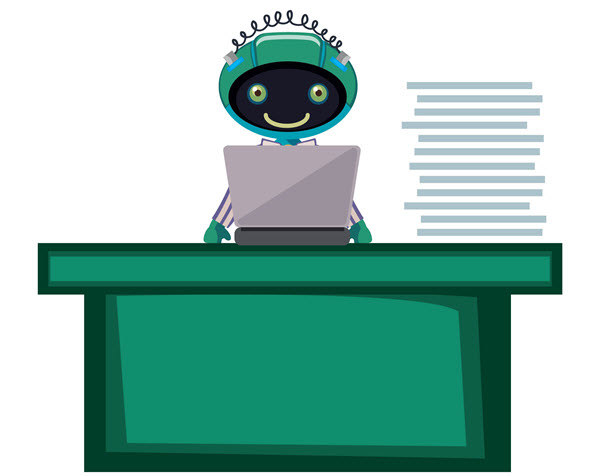 One crucial area of your business where AI can be implemented is the recruitment procedure. When your company is ready to employ, you need to be able to produce the best pool of candidates as rapidly as possible.
Utilizing recruitment firms for pre-screening isn't unusual. However, it can be expensive. Also, it's unlikely to use the exact same thorough, personalized analysis that an AI program would.
Recruitment agents are profit-driven, too. They are likely to tip the scale in their favor when the time comes to present a candidate to you. This isn't something AI does.
Tools such as Pymetrics use a series of "ethical AI games" to evaluate a candidate's cognitive and emotional characteristics. It can also match the outcome against existing workers who perform well. This gives you a customized image of where a candidate may fit within your business.
By putting these steps in motion, it's said that it can take 75% less time to employ somebody and boost retention rates by as much as 50%.
Give AI the long, uninteresting tasks
There are specific jobs that nobody likes doing, but need doing regardless. This is where AI can be of real benefit in terms of productivity.
While some may worry this is where they'll lose their job to a machine, it's anticipated that there will actually be net positive job growth into the 2030s. This is when the labor force transitions into higher skilled roles.
Reasons to use AI for certain functions
Speed of execution – AI systems can make countless decisions all at once, unlike a human.
Less biased – It's hard not to cast some sort of judgement or prejudice as a human. This isn't a trait AI is capable of, therefore any decision it makes is totally fact-based.
No saturation point – AI will never ever stress out or need breaks, meaning the overall time taken to perform a task is substantially decreased.
Accuracy – No human indicates there's no human error.
Boredom – Often, errors occur through boredom, it can be hard to stay focused on a long, complicated task. This isn't the case for a smart machine.
What tasks might you turn over to AI?
We're not in any way suggesting you make team members surplus to requirements in favour of AI. Hoowever, there are roles that can definitely take advantage of harmonizing their efforts.
Here are four job roles where AI can help lighten the load:
Data Analyzing
With a need to collect and evaluate huge quantities of data to find patterns and opportunities, many companies will turn to a Data Analyst to help them stay ahead of the game. With the development of social networks and eCommerce as a whole, there's been a 344% increase in demand for information researchers since the early 2010s. However, with a typical wage of $130,000, that's not always going to be within every business' budget.
AI tools such as Deloitte's LaborWise can provide managers with analytics to recognize high-cost locations, roadblocks and even supply information about which departments are overworked or understaffed.
Demand Forecasting
Using artificial intelligence tools, you can evaluate mathematical models relevant to your organization. They can help forecast changes in demand, avoid supply interruptions, and properly prepare for when a new item launches. According to consultancy company McKinsey, this can minimize supply chain errors through miscalculations by approximately 50%.
See Also: Can AI Streamline Your Supply Chain And Save Your Business?
Administration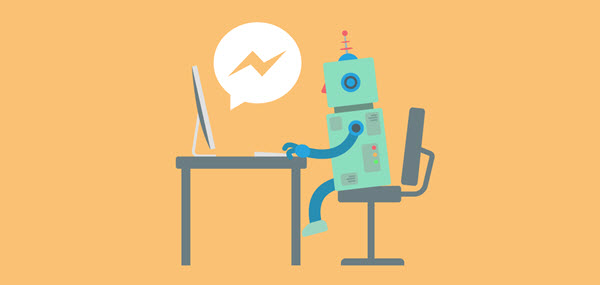 Once again, we're not suggesting AI can replace all human elements of the role. However, it can definitely make things easier.
Here are a few tools that can be specifically useful for simplifying your administration processes:
X.ai – Connecting all of your calendars, the AI algorithms will instantly coordinate the best times to arrange meetings, whether internally or when meeting with clients.
Otter.ai – Almost like an AI PA system that takes minutes, Otter can develop rich notes from meetings, interviews and other crucial voice conversations– ensuring absolutely nothing is missed out on and all points are covered.
Spoke – Essentially an HR service desk, it can respond to questions about basically anything HR-related, including requests for annual leave and internal processes. If it can't help, it will direct the query to a suitable person within the group.
Skype Translator – If you need a conversation translating, it can do so in near real-time. This makes interactions with any foreign market completely possible.
MobileMonkey – You can train a chatbot like MobileMonkey to respond to frequently asked questions on your website. If it can't address the needs of the end user, the chat will be directed to a human. Using chatbots can considerably minimize the number of customer queries that come through by phone or email, and 80% of sales and marketing leaders state they already utilize chatbot software or plan to by the end of 2020.
Marketing
If there's one area that's really beginning to embrace artificial intelligence, it's marketing, particularly digital. With Google's application of machine learning algorithms such as Natural Language Processing (NLP) for SEO and Smart Bidding for paid marketing, how the industry works is now very much tailored to favour AI and automation.
Advances in AI and software intelligence is enabling businesses to personalize their products and services better. This results in a more customized approach to how they market themselves to consumers. A recent research piece by Accenture suggests that customers are reacting well to this, with 83% of consumers in the US and UK willing to trust retailers with their data in order to receive more tailored, appropriate outcomes.
This willingness from consumers is encouraging and 64% of B2B online marketers consider AI to be an important part of their sales and marketing strategy.
See Also: How Artificial Intelligence Will Dominate the Future of E-commerce
Learning with AI
Beyond the recruitment process, you can utilize AI to train staff. This can be especially beneficial when working with a number of new starters. If your organization has a particular way of managing certain jobs, AI can make sure that training is consistent and thorough. There are a few AI tools that can be used for on-site training. Here are two examples that are worth checking out:
Training tools such as Chorus can analyse sales calls as they happen, offering real-time tips to sales representatives as required. This suggests there ought to be little need to shadow a new starter and the sales representative is able to learn at their own pace and experience the training "on the job".
A similar tool called Cogito can produce real-time suggestions while someone is making a sales call but focuses more on mindfulness and their approach. For instance, when learning something new like telesales, it's rather easy to quicken your conversation due to nerves — this tool can remind you to take a breather and slow down.
The Future of AI
As it stands, the implementation of AI into our everyday working life seems inescapable, whether we like it or not. As a growing number of organizations welcome more innovation and automation, to try and prevent it could mean you're left out of the game.
Those that have actually integrated AI into their workflow strategy are seeing the rewards when it comes to speed, efficiency, and precision. This is despite worries that it could indicate an end to human jobs. 
At the heart of the matter, those jobs that were traditionally lengthy, resource-intensive or laborious, are now being transformed into higher-skilled, more proficient roles.