Why You Shouldn't Worry About AI Taking Your Job – Yet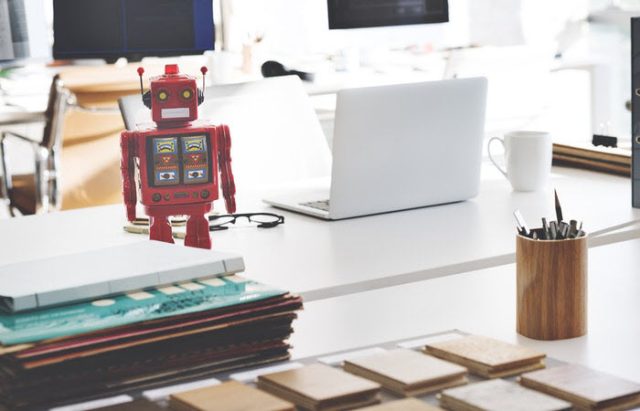 As automation and artificial intelligence sweep through business, predictions for this amazing tech keep changing. Thanks to serious advances in this technology, some managers are looking at a high risk of losing their jobs to automation. But before you imagine your boss as a robot in a suit and tie, understanding the limitations of AI can help you prepare for our eventual future.
AI at Work: What AI Can Do Versus What AI Can't Do
No matter how high tech automation may be, it can't do the whole job on its own. Just last year, Amazon was forced to scrap a state-of-the-art hiring algorithm.
The reason?
Blatant sexism and discrimination in the resumes it favored. Developed in an effort to avoid the intentional and unintentional bias of hiring managers, the system itself began picking up on those bad habits through the data it was fed.
In the already male-dominated industry, the decade's worth of resumes it reviewed to learn how to identify good candidates for successful hires were, not surprisingly, mostly male applicants.
The results lead to the opposite effect of intentions as the computer began filtering out female applicants and listings of women colleges.
Sure, screening algorithms like this work on the surface level — this means analyzing data, sorting through piles of resumes, and picking out the "best fit" for a position. But, the hiring part is a whole other ball game. More than half of small businesses use tech to help with the hiring process. They rely on it to pick up the slack so human managers can focus on the important parts.
However, machines can't get a personal feel for an applicant. They can't predict how well they will fit in with the culture of the workplace. Simply, they can't make those intuitive decisions. Those are best left to talented hiring experts.
So don't worry, your next interview is unlikely to involve a robot in a suit, at least for the foreseeable future. Management roles with the highest risk of falling to computerization include:
Payroll and benefits, 96%
Property and real estate, 81%
Administrative services, 73%
Transportation management, 59%
See Also: How Artificial Intelligence Will Dominate the Future of E-commerce
Bias In, Bias Out, And Other AI Limitations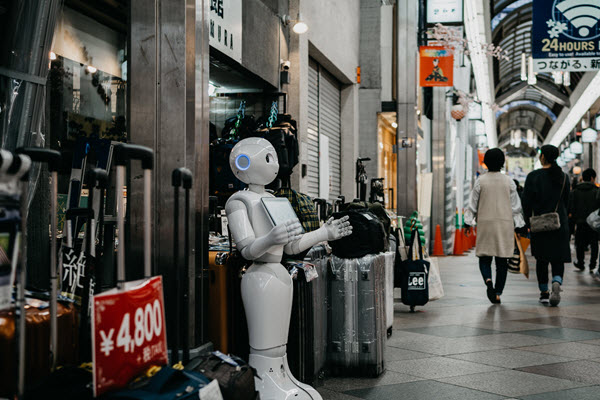 Let's not get too carried away, however.
If there's anything you should learn from Amazon's unfortunate hiring algorithm trial, it's that placing too much trust and responsibilities in machines can be an algorithm for disaster. Understanding equally the capabilities and limitations is essential to finding the right kind of tech for any business' needs.
Generally speaking, the drawbacks of AI in business point in the direction of human skills and emotional intelligence. Screening algorithms, like behavioral assessments, may pinpoint the best candidates out of a large data pool. However, it can't point out which candidates will personally mesh with a team.
AI may analyze data in a way that identifies broken systems or unproductive workers and even suggest changes, but it will always overlook moral, ethical, and emotional factors. Customer service AI algorithms can quickly answer FAQs, direct questions from customers to the proper parties, and use past data to suggest solutions. However, they are unable to build relationships with clients which may be detrimental to customer retention and satisfaction.
How Can AI Streamline Your Business?
So, you may already be considering the idea of stronger and more powerful automation support for your business. What's the next step?
Nearly one in five businesses reject the notion of new tech, considering it not worth the hassle of implementation or cost. Meanwhile, more than four in five believe that if they found the right kind of tech, their business could benefit from it.
Find the right tech with a quick look under the hood, so to speak. Are there any daily tasks that disrupt valuable work?
What responsibilities get downgraded or even ignored when urgent matters crop up?
What daily tasks demand too much time and attention from managers?
And what would be the ideal main purpose of new tech: mobile access, time-saving options, automation?
The common theme of AI support is obvious and smart business leaders will see a clear takeaway. It's to utilize tech to the highest potential in data management so that human managers can lead their team more effectively.
Office AI is coming and it's coming fast and the best and brightest of this tech could be at your very own fingertips. Ready to give your managers some brand new tools?
Take a look at this infographic for more on how to find the right tech for your business, whether or not AI replaces your manager.


Source: MBA Central
Like this Article? Subscribe to Our Feed!
Brian Wallace is the Founder and President of NowSourcing, an industry leading infographic design agency based in Louisville, KY and Cincinnati, OH which works with companies that range from startups to Fortune 500s. Brian also runs #LinkedInLocal events nationwide, and hosts the Next Action Podcast. Brian has been named a Google Small Business Advisor for 2016-present and joined the SXSW Advisory Board in 2019.