9 Ways to Have a Better Day than Yesterday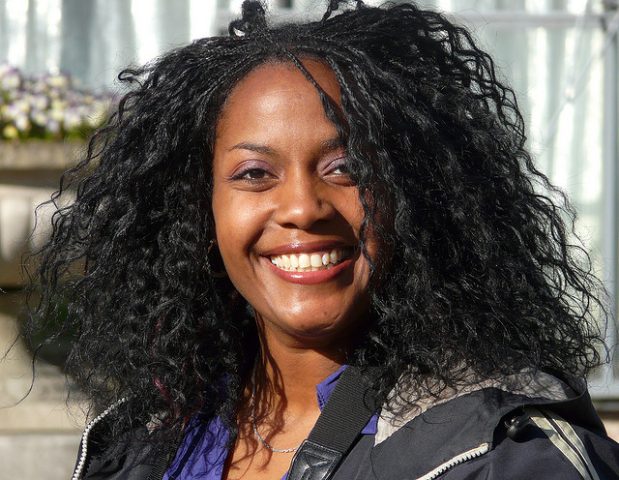 Did you have a bad day yesterday? If you'd like to start anew and have a better day today, then read on for some tips on how to have a great day today.
1. Decide that Today Will Be a Great Day. Make it real by writing it down and saying it out loud to yourself. It may seem kooky but it works. When I set my wakeup alarm on my cell phone, I have this message displayed "Wake up and smile! Today is going to be a Great Day!" Don't be embarrassed. No one needs to know you do this. 🙂
2. Take it Slow. If yesterday was bad or if you are tired today, take it slow to "warm up" before you kick your day into high gear. If you need to, stay in "slow & steady" pace for the whole day.
3. Cultivate Compassion, Don't Judge. For a whole day make a pact with yourself not to judge yourself or others. Give everyone, including yourself, the benefit of the doubt for one whole day. Even if you don't believe what you're telling yourself at first, stick with it. It will help change the mental pathways that you tread every day. What do you have to lose except maybe a little misery?
4. Observe, Don't React. When you encounter things that would normally make you angry, (traffic, certain people, slow computer, etc), plan to observe these things in a detached way as opposed to reacting with anger. If you are angry a lot, be kind to yourself and figure out what is making you angry. Often reacting in anger is a habit, and the good news is habits can be broken! Start slow. Are you chronically tired? Are you frustrated with something in your life? Write it down or talk it out with a friend and then make a plan to remedy your triggers.
If it's rest you need, take some time, say before bed or first thing in the morning, to mentally review which commitments you could cut back on or delete altogether. By freeing up some time, you could get some more rest, exercise, or time to work on something you want to change
If you're trying to change something in your life to rid yourself of frustration and anger, make a plan, and enlist someone to help you even if it is to just help keep you on track with your plan.
If you are angry about things in your life that you can't control, try to make a small dent in your frustration a little bit each day. A helpful question might be to ask yourself, "How can I be at peace with this situation today?"
5. Smile at People. Smile at everyone you meet. Fake it 'til you feel it. Laugh at the ridiculous things that happen in life! Humor is the ultimate for producing a sense of well-being. If humor is not your forte, seek out or call the funniest person you know and tell them you need some jokes to get the ball rolling today.
6 Pay it Forward. Do something nice for someone else. Try doing this all day. Compliment people, thank people, let people go ahead of you in traffic or in line. Watch how quickly that goodness comes back to you!
7. Treat Yourself! Make it a point to indulge in a favorite treat or activity, or break one of your own rules today. You know that thing you always want to do, but you never allow yourself. Maybe it's a piece of chocolate cake or maybe knock off from work early for once. You could go to the bookstore, see a movie, go to the beach. Or you could include a friend or loved one in on the fun. Maybe you and some friends could go play paintball or go to F1 Go-Carts. Or perhaps you could pick up some food for dinner, grab a blanket, and treat your spouse/friend/kids to an impromptu evening picnic!
8. Count your Blessings. Even when things are bad, there are always things to be thankful for. List them out in your head or write them down.
9. Get some Great Rest Tonight! You deserve it!
Have a great day!
Please share your ideas for having a great day in the comments!
Written for Dumb Little Man by K. Stone, author of Life Learning Today, a blog about daily life improvements. Popular articles are Maximum Energy in 10 Simple Steps and Your
Most Productive Week Ever!