8 Things You Didn't Know There Was an App For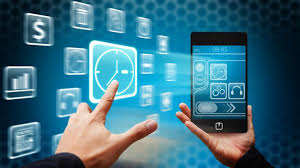 We live in a strange world. With technology evolving at a rate never before seen in human history, we now carry pieces of metal, plastic and glass in our pocket that can connect us to friends, family and loved ones all across the world. With the click of a few buttons, we can access information on almost any topic without the need of a book, a library or even a computer. Yes, the smartphone has made our lives much easier, but there are many things that your phone can do that you might not be aware of. From monetizing various aspects of your daily routine to helping you find fish on the lake, there is an app for almost everything. Take a look at these eight apps, and I'm sure you'll find something new and helpful!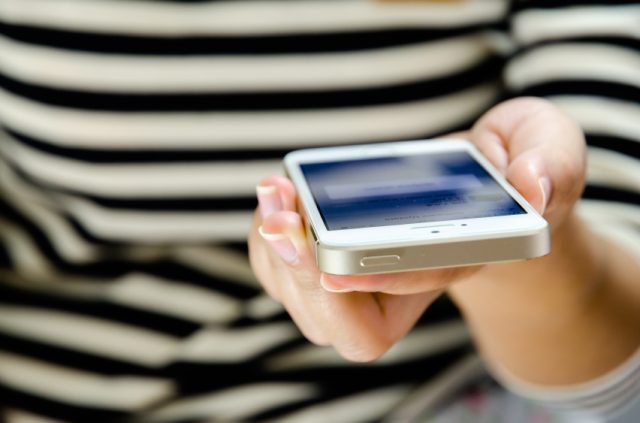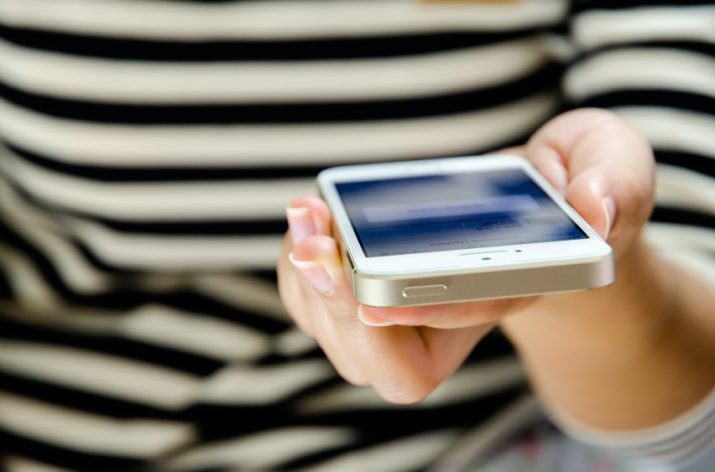 1 .Foap
Most people are familiar with Instagram, Snapchat, or the numerous other photo-taking apps on the market, but these are very limited in their capacities. Sure, you can upload the photos to Facebook or share them immediately with friends, but beyond that these apps are very limited. Notably, these apps are not built to help you market or sell your photos. Luckily, there is Foap.
Unlike other photography apps, Foap allows photographers to post an unlimited number of photographs whose licenses can be purchased by various brands and agencies to use. For these brands and agencies, there are numerous photos taken by people all over the world that can now be purchased easily and quickly. Further, these photos are inexpensive but can still generate a good amount of revenue for photographers. The license for each photo sells for $10 with the money being split evenly between the picture-taker and the employees at Foap. Instead of posting photos for free on Facebook and getting "paid" in likes and comments, you can make actual money by posting them to Foap.
2. VPN
As the 2016 race for president gains momentum, we are likely going to begin hearing about privacy and security. Concerns over our human right to be free to do what we wish without being spied upon by Big Brother are growing. From the NSA links to the proliferation of drones, many people are worried that their online data is being observed and gathered. Fortunately, we can alleviate some of our fears by using a VPN app. A Virtual Privacy Network (VPN) such as takes the data you send out to the internet and routes it through a third-party server where it is encrypted before it reaches the unsecure network of the internet. By using a VPN, you create a "tunnel" in which you travel into the internet without ever being seen by the wandering eyes of hackers, identity thieves or corporate spies.
3. Receipt Hogs
From the gas station to the grocery store to the coffee shop, the American life is full of receipts. Every time we purchase something, we get an additional piece of paper to shove in our purse, wallet or pocket until we find a recycling bin. This is highly wasteful and doesn't truly benefit the consumer until he or she wants to return something he or she has purchased.
But what if you could make money off of those receipts? With Receipt Hog, you can! Simply use the app to snap a photo of your receipt to earn coins that can be redeemed for Amazon gift cards or cash through PayPal. You can also take paid surveys and earn free shopping trips! Stop just consuming, and start earning with Receipt Hog.
4. ibotta
Of course, much of what we purchase isn't in-store. Online shopping is just as much a part of American consumerism as walking through a mall. The benefits of Receipt Hog may be limited to receipts received from a tangible vendor, but with ibotta, you can also make money from online shopping as well. You just sign up, unlock rebates, click the "Shop Now" button, purchase what you need, and get paid. With Receipt Hog and ibotta, you can worry a little less about the money you spend; after all, part of it will be coming back to you!
5. Breather
Sometimes, it can be difficult to find a place to rest or a conducive space for a team to work. Often, coffee shops are too loud and the office is too cluttered for any sort of productive group activity. Luckily, Breather is a peer-to-peer tool that allows a user to either rent a room for a short period or list spaces which others can rent. Spaces in homes, office buildings, business centers, or numerous other locations can be discovered quickly and easily. No longer is there need to worry about finding a place to get work done: Breather has you covered.
6. Minibar
There is nothing more obnoxious than sitting down after a long day of work to have a few drinks and realizing that you need to go to the liquor store first. You're tired, and you don't want to leave the house. You just want to pop open a beer or pour a glass of wine. Minibar helps to eradicate the necessity of going to that dirty, dingy liquor store on the corner. You simply order wine, spirits, or beer from Minibar and have it delivered to your door. You must be 21 years or older to use the app, of course, but once you've verified your age, you just choose what you want, pay, and it'll arrive at your home within 30 to 60 minutes. Further, this app can be used to ship a nice bottle of wine or bourbon to a friend, family member or co-worker as a gift for their birthday or other holiday.
7. Hudway
Most phones are already equipped with a GPS device, but using them can sometimes be dangerous. If you don't have a mount for it, then the use of a GPS app such as Google Maps becomes just as texting and driving. After all, you must take your eyes off the road to look at your phone. With Hudway, this is no longer the case. Simply place your phone underneath your windshield, and Hudway will project an image onto the glass in order to create a virtual hologram on your windshield. This holographic image will include all the information you'd receive from other more dangerous apps such as Google Maps without the added threat of grave injury or death. It also includes a voice assistant to act as your co-driver. Drive safe, and use Hudway.
8. Deeper
Fishing has always been a game of patience and waiting. With Deeper, this is no longer the case. When you purchase the app, you also purchase a small ball that you drop into the water when you go finishing. Using sonar, this ball locates whatever fish are within the area, "talks" to your phone using the Deeper app and tells you where to throw your line. There may have once been a notion that technology could never replace Mother Nature, but Deeper tells a different story. Today, your phone can give you mastery and control of nature in ways never before imagined. With Deeper, you can look beneath the sea and find dinner much more quickly than our cave-dwelling ancestors.
Like this Article? Subscribe to Our Feed!
Caroline writes about all kinds of technology but her main passion is online safety and security. You can read more of her work at www.securethoughts.com