8 Reasons To Use Google Chrome As Your Primary Browser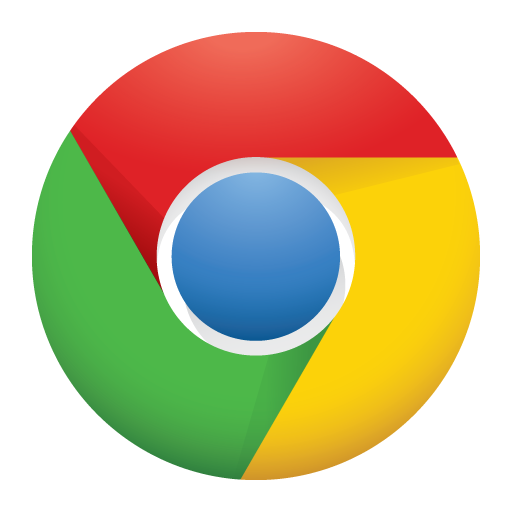 Google Chrome, the web browser by Google, has been gaining market share steadily since the day it was introduced. And rightly so. It's by far the best browser I've used (and I have used a number of them). I think my productivity has increased significantly since I switched to Google Chrome as my primary browser.
In this article, I give 8 reasons to persuade you to switch to Chrome if you haven't yet. Now, nothing is perfect and there are some caveats here too, but, the pros definitely overshadow the cons and hence I recommend using Chrome.
It's Very Fast
Yes, it is. You realize how fast it is when you click on the chrome icon to open the browser. It comes up in a flash, much faster than any other browser. As you start using it, you will find that the webpages also take less time to load.
Chrome is based on Webkit. The Chrome team recently talked about the factors that make it so fast. Sounds convincing and I see it in action every time I use it.
Most Secure Browser
Not that security vulnerabilities aren't discovered in Google Chrome, but, it is considered to be more secure than its counterparts like IE and Firefox. In fact, it was the only browser that survived the Pwn2Own competition where security experts tried to exploit all the browsers in search for bugs.

 
Simple Searching
The address bar in Chrome also acts as the Google search bar. Hence you could just type your search query there and hit enter. It will quickly pull up the relevant Google results. You don't need to first go to Google in order to search. This saves time.

 
More Screen Real Estate
One of the best things about Chrome is that it's minimalistic. The browser options are tucked away on the extreme right and that enables it to get you more screen real estate by providing a bigger browsing space.

 
This feature is quite useful when you are on long webpages and need to scroll down frequently. It also helps bloggers like me to take better screenshots.
Quick Incognito Mode
The incognito mode in Chrome is a nifty feature. Although private browsing mode was later introduced in Firefox and some other browsers too, Chrome's incognito wins hands down. I particularly like how quickly you could go incognito by pressing Ctrl+Shift+n.

 
Apart from the obvious use of private browsing, there are several other uses of Chrome's incognito mode. Like, you could log into two Gmail accounts at once using this feature.
Default Bookmark Sync Option
There's a "Synchronize my bookmarks" feature in Chrome which you can access by clicking on the wrench icon on the top right. You could use this feature to synchronize your Google account. That way you can access your bookmarks if you are using Chrome on a different computer.

 
No Restart Required When Installing Add-ons
Yes, unlike Firefox where you need to restart your browser whenever you install a new extension or uninstall an old one, Chrome doesn't require that. And as someone who plays with a lot of add-ons, I can tell you, this feature saves a lot of time and frustration.

 
It's from Google!
Right, I love Google. They are known for their quality products and hence I believe Chrome has better days ahead. Now, some would argue that it's giving too much power to one firm, but, considering that most of us are pretty much dependent on Google and its services, it doesn't harm to try out their browser too. Oh, by the way, I did write an article on how to free yourself from Google in case you are interested.

 
So that was about it. If you've been using Chrome as your main browser, I'd love to know how's the experience and what made you switch. Let's hear them in comments.
Cheers,
Abhijeet
| | | |
| --- | --- | --- |
| | Written on 4/3/2010 by Abhijeet Mukherjee. Abhijeet is a blogger and web publisher from India. He loves all things tech as long as it aids in productivity. He edits Guiding Tech, a blog that publishes useful guides, tutorials and tools. Check it out and subscribe to its feed if you like the site. You can also find him on Twitter. | Photo Credit: Randy Zhang |
Like this Article? Subscribe to Our Feed!