8 Inspirational Messages from the Manliest of Men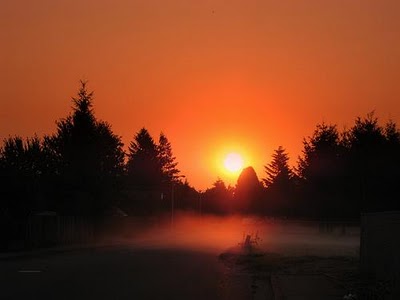 The youth of today, myself included, tend to lack the respect for others and the gratitude for life our forefathers once had. Thankfully, there are people out there, alive and passed, whose life stories can both inspire, and motivate.
In my post today I want to highlight efforts of bravery, courage and success; especially in times where a positive outcome looked unlikely.
I'm going to share some examples of will and determination that are a true model of manliness. It is my hope that each story will show you the real potential that we as humans have, and inspire you to make your own plight just as noble.
Dick Hoyt
Dick's wife gave birth to their son Rick in 1962. During his entry into the world, Rick's umbilical cord wrapped around his neck and cut off oxygen to his brain. His parents were told that their child would never develop properly and because of the incident, Rick has never been able to walk or talk.
When Rick was 13, his parents managed to save up $5,000 for an interactive computer so that he could communicate with them. One day Rick, who was in a wheelchair, expressed that he would like to participate in a long distance run to help raise money for a school friend who had been paralyzed. That event was just the beginning.
Dick Hoyt has since taken his son Rick on a gruelling 65 marathons and 216 triathlons, and at such a speed that they left healthy athletes in their wake. Why did Dick go to such efforts for his son? This quote should answer that question…
"When we got home from that race that night, Rick wrote on the computer, 'Dad, when I run it feels like my disability disappears.' So, that was a very powerful message to me."
Aron Ralston
Like all men with a huge amount of courage in times of very serious matters, Aron Ralston downplays his bravery. He was a keen mountain climber who, in 2002, quit his job with Intel so that he could climb all of the "fourteeners" in Colorado.
On one such trip in 2003, he was on a solo expedition where a terrible event occurred. During one climb, a boulder had landed on him, crushing his forearm. He had kept the details of his trip to himself, so knew that nobody would be looking for him or know that he was in trouble.
He spent the next 5 days trying to move the boulder with no success. Because he thought the end was near, he made goodbye videos for his family and even carved his expected death date into the sandstone. It was at this point that he decided to try and amputate his own arm. And, using nothing more than a very blunt knife, that's exactly what he did.
His story has become well known around the world and he now spends a lot of time giving inspirational speeches and sharing his wisdom.
"We're all going to make mistakes, … Your mistakes are the result of choices you make. But, because we make mistakes, does not mean we can't rectify that."
Pat Tillman
In 2000, Pat Tillman was chosen by Sports Illustrated writer Paul Zimmerman as a member of his NFL All Pro Team. Tillman had just finished the season with 155 tackles, 1.5 sacks and 9 pass deflections. Not only was he an excellent player, he also stayed loyal to his team, the Cardinals, after being offered a $9m contract by the Superbowl winners, the St. Louis Rams.
Shortly after 9/11, Pat made the surprising decision to leave his multi-million dollar football career and join the United States Army. He was sent to Afghanistan after having been deployed in Iraq and this is where he lost his life on April 22nd, 2004 after being killed by "friendly fire".
He is one of two active professional football players who left their careers and died in combat, he shares this in common with the late Bob Kalsu.
I believe that his friends' description of him shows the qualities of one of the nation's finest men:
"He's one of the greatest guys in the world. No ego. No need for wealth. Just a great all around guy. We should all be like that."
5 More Great Messages
We've now seen three examples of real men abundant in sheer mettle and tenacity. Following are five more examples that are each as inspiring and moving as the next.
William Wallace – William was born in the 13th Century and is known for leading a resistance while the wars of Scottish Independence were in full flow. Today he is thought of as a national hero and was the inspiration behind a poem in the 15th century which later became the foundation of the film, Braveheart.


"Every man dies. Not every man really lives." 
Arnold Schwarzenegger – Arnold was chosen as "Mr. Universe" at the young age of 22 and went on to win "Mr. Olympia" a total of 7 times. He is also well known for his role in the Terminator movies and is currently the Governor of California.

 
"For me life is continuously being hungry. The meaning of life is not simply to exist, to survive, but to move ahead, to go up, to achieve, to conquer." 
Ted Williams – Ted is thought of as one of the greatest baseball players who has ever lived with 521 home runs and a .344 batting average. He was included in the baseball hall of fame in 1966. He also fought for his country as a pilot during World War II and the Korean War.

 
"A man has to have goals – for a day, for a lifetime – and that was mine, to have people say, 'There goes Ted Williams, the greatest hitter who ever lived.' 
Chiune Sugihara – Chiune was a Japanese diplomat who helped saved the lives of thousands of Jews by issuing them with visas so they could travel to Japan. His actions put not only his career on the line, but the lives of him and his family.

 
"Do what is right because it is right; and leave it alone." 
Liviu Librescu – Liviu was a Romanian teacher who survived the Holocaust. He was teaching at Virginia Tech when a gunman raided the school and killed 32 people. He helped save every one of his students, blocking the classroom door which the gunmen were trying to enter. He waited until every student had left via the class windows before falling with 5 bullets in his back.

 
This is a quote from his son:
"I walked through the streets today with my head held high because I have such a father."
I like to think of these examples as a varied look at the true power man holds within. Hopefully the stories mentioned here can help you put life into perspective and see the potential that each of us has.
I will be doing a follow up including women like Mother Teresa, so if you have any suggestions I would love to hear them in the comments!
| | | |
| --- | --- | --- |
| | Written on 6/8/2009 by Glen Allsop. Glen writes on the subject of Personal Development at PluginID. His site's main aim is to help people Plug into their Identity, be who they want to be and live the life they want to live. | Photo Credit: dvs |
Like this Article? Subscribe to Our Feed!