8 camping hacks that'll turn you into a super-camper (and impress the girls)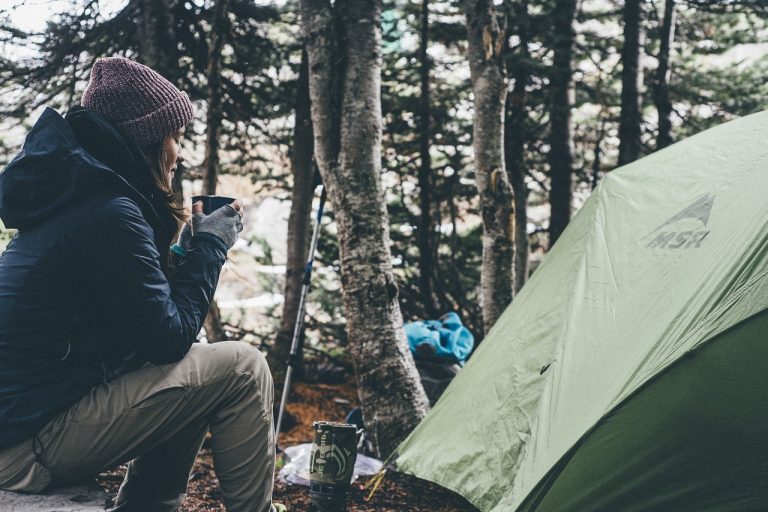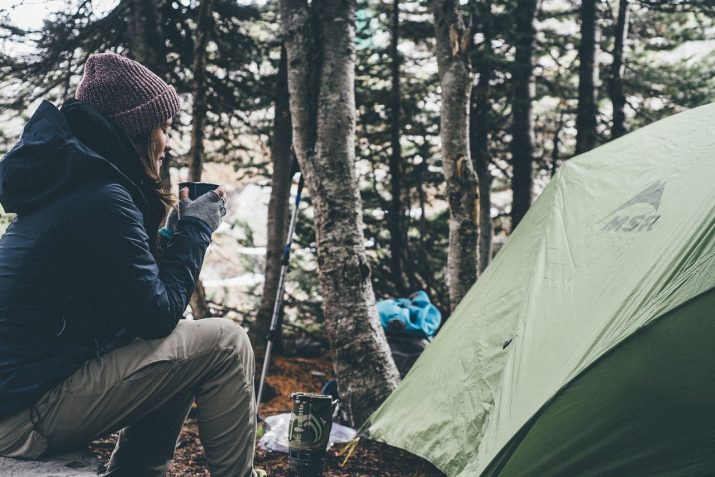 The first time I went camping was over 15 years ago. The thing that made me fall in love with it, was the sweet freedom, which we would savour with almost barbaric relish. The absence of artificial noise, the laughter, the smell of the fire and food wafting through the fresh air, all added to my every increasing love of camping outside.
I've continued camping regularly ever since, and love almost every second of it. Though the years, I've collected a small arsenal of hacks and skills that turn a potentially hellish experience, into a fantastic story. I'm been a big fan of using everyday, ordinary objects in extraordinary ways to solve these problems. The following small hacks will ensure that you have an awesome time camping, earn the title of super-camper and of course, have the ladies fawn all over you.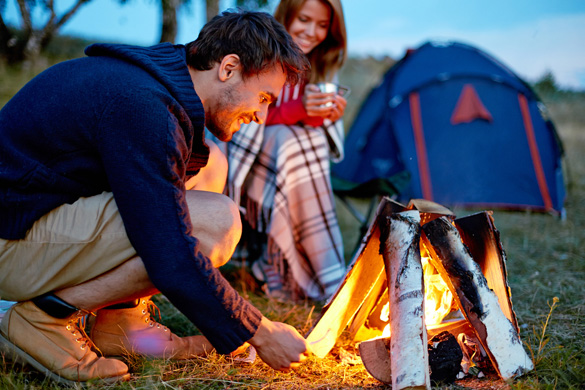 1) Hate mosquitoes? Use sage or mustard oil
I hate mosquitoes. On a kayaking / camping trip in Southern India, I once caught Dengue ( followed by Typhoid and Jaundice ), and was in the Hospital for a while. Ever since, I've been on a mission to eradicate the little buzzing, disease carrying, foul insects , especially from my beloved camp sites.
I've found that tossing some sage plant into the campfire, is quite an effective solution. The burning sage will keep those blasted mosquitoes at par and will also lend a slight aroma around the site of the campfire. I also place a small (uncovered) bowl of mustard oil inside the tent. This is a really effective technique to get those mosquitoes that manage to slip inside the tent.
2) Make an emergency spoon out of a plastic bottle
If you've ever been without a spoon in the wild, you'll know what I'm talking about. It is NOT a pleasant experience to use one's fingers instead of a spoon, and sticky hands are a pain in the camp. This pretty cool hack, was shown to me for the first time, by a villager in the Western Ghats.
Cut out the body of a plastic bottle from the middle to the bottom part, using the natural curve of the bottle as the scoop. Use this self-explanatory image to make a spoon out of a bottle
3) Design your own lantern for use during emergencies
Another fantastic hack I picked up while camping in the backwoods with an American friend, was how to convert a lashlight into a lantern. A flashlight, though nice, isn't really helpful when you require some ambient light. It's really simple to design your own night lantern by strapping a small light bulb to a huge jar with a rope. When you switch on the bulb, it spreads the light all across the surface of the jar and voila, you have your own lantern.
4) Carry a small piece of sandpaper to light matches anytime, anywhere
There have been a few scenarios ( especially my kayaking trips ) where I really needed to light a fire, but the matchboxes were too damp. Water has a way of getting into the places where you least want it ( Murphy's law of camping ) That's when the sandpaper comes to the rescue. Now, I ALWAYS carry small bits of sandpaper to ignite a fire in case of an emergency. ( I usually stick a few pieces on the walls of containers. )
5) Make your own one-time-use soap
This was one of those internet tips that have served me pretty well throughout my cross-country camping life. I used to hate carrying the bulky cakes of soaps every time. The solution was in my kitchen the entire time. All one needs is kitchen soap and a vegetable peeler. Use the peeler to peel the soap to make your own one time use soaps that are easy to carry and great to use.
6) Use an egg tray to carry your accessories
This one was suggested by a friend, who was inordinately fond of eggs. If you're tired of packing all those accessories and wires in different boxes that take up all the space in your backpack, an egg tray is the perfect solution. It's one long container and it contains twelve compartments. You need to very meticulously pack your stuff into this tray. You'll save time, space and trouble. Trust me. Ditch the eggs, carry the tray.
7) Warm clothes for the next morning.
Now this is one genius hack. I especially despise changing into icy old clothes in the morning, especially when I'm out in the open. I was told this brilliant piece of camping gem by Ankit.
The secret is, to take the next day's clothes with you ,inside your sleeping bags. You wake up to warm, fuzzy and ready to wear clothing, and are ready for the day, to throw anything at you. Well, almost. Read the next point if you can't start your day without a certain beverage.
8) Make your own filter coffee
For those of us whose life revolves around the bittersweet invigorating smell of the nectar of the Gods, the mere thought of spending a morning without Coffee is excruciating. If you miss your daily dose of coffee every time you're out camping in the woods, here's what you need to do. Put some filtered coffee powder on a filter paper and tie it up using dental floss. Yes that's right. Floss to the rescue. Now every time there's a craving for coffee, you just boil some water and dip your very own coffee bag into it. The rest is pure bliss.