8 Awesome Tools to Quickly Take Notes and Annotate Webpages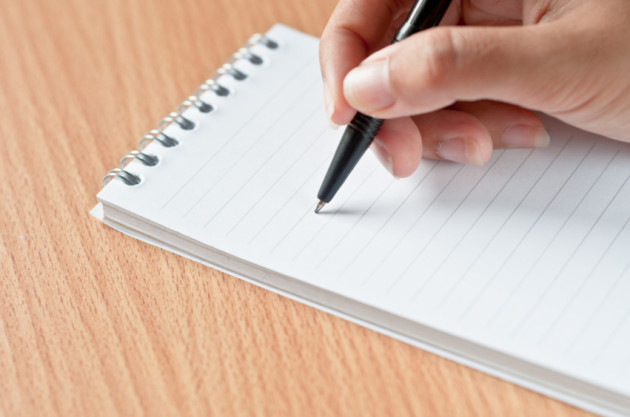 Most of the research one does nowadays, be it of any kind and in any area, requires that significant time be spent browsing online and scouring through all kinds of websites and encyclopedias. After all, the internet is an ocean of knowledge. Where else would one find such information that's readily available?
Now, when you do research for something on the web, it's imperative that you take notes and capture some stuff for checking out later. Using methods like copy & pasting and sending emails to yourself are passe. You don't need to go through those tedious processes when there are brilliant note taking tools available.
This article lists eight such note taking and web page annotation tools to help you in capturing and organizing information productively. Check them out.
1. Evernote
Evernote is probably the most popular tool to take notes and organize ideas and information. The great thing about the tool is that it is multi-platform (works on the web and has desktop as well as mobile apps) and keeps your notes in sync.
It also provides a small utility called the web clipper which lets you quickly capture text and images from web pages and transfer them to your Evernote account. Overall, a useful and feature-rich note taking tool.
2. Onenote
Microsoft Onenote is another popular tool to gather and organize notes. You can capture and arrange text, images, audio and video notes with this tool. While it primarily works as desktop software as part of the Microsoft Office suite of tools, it also includes the Onenote webapp that works from the browser and Onenote mobile for your cellphone.
One unique feature of Onenote is that it allows you to share your notebooks with others and hence collaborate with them on the note taking and editing process.
3. Zoho Notebook
Zoho Notebook is a web based note taking tool that lets you aggregate and collaborate on all kinds of content. Apart from the usual features, this tool allows you to enable selective sharing where in you can share just a part of a note to collaborate on. It also has the version control feature to help you keep a track of the changes to a particular note.
4. Diigo
Diigo is a pretty cool web annotation and research tool that lets you highlight parts of web pages and bookmark them selectively. This tool does a lot of things actually. Apart from highlighting parts of web pages, it can help you add sticky notes to them, archive them and make them searchable, organize them through tags and lists and much more.
5. WebNotes
WebNotes is another feature-rich note taking and researching tool that lets you highlight and annotate web pages as well as PDFs. Notes can be organized in a hierarchical structure, they can be shared easily via email or through a link and professional reports can be generated. The tool also boasts of a built-in RSS reader.
6. Springnote
Springnote differentiates itself by using a wiki-like format and helping you create pages and add notes to them. The user interface looks pretty good, and you could also use it in group projects where people need to collaborate on a page because it does allow you to add and invite members to a page.
7. Scrapbook
Scrapbook is an old and popular Firefox add-on that lets you save web pages (complete or just snippets of them) and manage huge collections of such saved stuff easily. If Firefox is your primary browser as well as research tool then you might as well try out this tool.
8. Ubernote
And last but not the least, we've got Ubernote. It's a nice browser based note taking application that offers a host of features along with extras like Firefox toolbar, web clipping bookmarklets, ability to create public pages and more.
Cheers,
Abhijeet
| | | |
| --- | --- | --- |
| | Written on 9/8/2010 by Abhijeet Mukherjee. Abhijeet is a blogger and web publisher from India. He loves all things tech as long as it aids in productivity. He edits Guiding Tech, a blog that publishes useful guides, tutorials and tools. Check it out and subscribe to its feed if you like the site. You can also find him on Twitter. | Photo Credit: Red Mum |
Like this Article? Subscribe to Our Feed!