7 Ways to Brag Without Sounding Like You're Bragging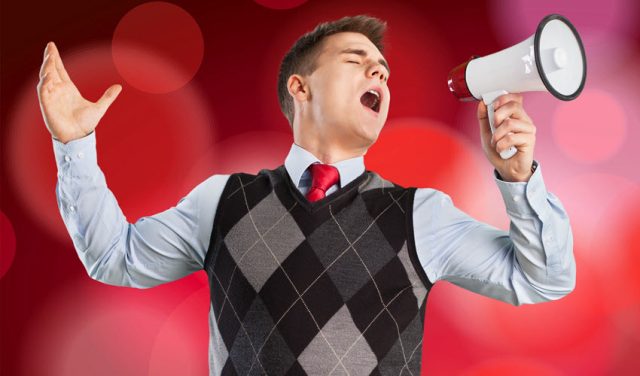 I bet you have some great stories.
Almost everyone has something interesting or memorable about them which makes for good cocktail party fodder.
Take my friend Tom, for example. Tom went to West Point, then spent a few years in a U.S. Army special forces unit where his job was to parachute deploy into warzones from helicopters.
That's right — his job was to jump out of helicopters. And he didn't stop there. While still active duty, Tom wrote two books and started a boutique publishing company.
If he wasn't such a nice guy, I'd probably hate him.
His background is so incredible, that it's hard to imagine how he can talk about his background at all without coming off as an insufferable jerk.
Tom is actually quite modest, which is part of the reason I like him.
But the problem for guys like Tom is how he can share his background in a way that doesn't come off as bragging. Social norms tend to prevent many of us from sharing our greatest achievements and best stories out of fear of alienating people who might think we are trying to show off.
But I believe there is a better way – a way you can talk about your most interesting achievements without sounding cockier than Maverick from Top Gun.
Why You Should Talk About What You've Achieved
You may be wondering why we should even care about talking about ourselves. There are a number of good reasons why we should.
For example:
• Your Income Will Be Affected By Your Achievements. Not talking about your accomplishments can mean less income. Those who take credit for accomplishments are the ones who are rewarded with promotions and good assignments, says Peggy Klaus, author of Brag! The Art of Tooting Your Own Horn Without Blowing It.
• Your Stories Reveal the True You. When we share our stories about our accomplishments, we reveal our true selves. It is only through revealing our true selves that we break through superficial small talk and make real connection with people, form genuine friendships, and deepen our relationships.
• Great Stories Make Life Interesting. Life is too short to keep good stories locked up in a box. It would be a shame and a lost opportunity if everyone kept their most interesting stories to themselves because of fear of being perceived as a bragger.
Here are 7 ways you can be share your most interesting experiences and stories, without sounding like you are bragging:
1. Be Grateful for Your Own Success
One of the best things you can do to come off as modest is to be grateful for your own success. I met a very successful artist recently who had been featured in dozens of national media outlets.
He showed me some of his works on his phone, and he wasn't shy about his achievements – he was proud of them. When I expressed awe at the amount of attention he had received, he demurred, saying "I can't believe it either."
By any measure, he had been quite successful as an artist. But I think what made him so memorable without seeming like he was boasting was that he was sincerely grateful for his own success.
2. Be Self-Deprecating
Self-deprecation is a great way to defuse a perception that you are bragging. If someone asks Tom Morkes, the helicopter jumper, about what it was like to go to war, he says: "Well, it wasn't a vacation. I lived in a metal container for a year, did a lot of missions and most of the time it was really boring waiting for bad things to happen to you."
3. Share A Sense of Wonder
If you are sharing a part of your background or personal or professional story that does inspire awe in another person, it's best to acknowledge that sense of awe.
I have another friend who, like Tom, also served in the military. This friend was often deployed into highly dangerous regions of the world. When I asked this friend if he was scared during his service, he said "hell yeah, I was scared. But we just moved as quickly as we could and thankfully I'm here to talk about it."
I loved that he didn't play off his background like it was normal and mundane, which I would have found strange and inauthentic.
4. Make Your Accomplishments Personal
The most memorable thing about you may not be a professional achievement; it might be something from your personal life. Even if you have built a Fortune 500 company, the most memorable thing about you will be relative, depending on the person you are talking to. For example, if the person you are talking to is from the same part of Texas as you are from, then that is probably the most memorable and interesting fact about your background.
In other words, you probably do not even need to bring up your impressive business achievements.
5. Use Humor
Humor is a universal tool, with hundreds of applications. But one of the best ways to use humor is to signal that you don't take yourself too seriously.
Cloak your accomplishments in a joke and you're much more likely to be memorable without others thinking you are bragging.
6. Be Brief
Peggy Klaus suggests using what she calls "brag bites," which are short little sound bites and brief marketing monologues about yourself that you can use in a moment's notice in any situation without coming off as pushy or disingenuous.
If you haven't already, create a few of these short sound bites. Asking a friend who has a way with words for suggestions is another way to get a fresh perspective on these short statements.
7. Bring A Friend With You
Finally, when in doubt, get a friend. In the book Reinventing You, author Dorie Clark suggests bringing a friend along to events where you may need to talk about your accomplishments. Make an arrangement with the friend that you both will "talk up" the other.
People you are speaking with are much more likely to be receptive to a third party bragging about you than you doing the same.
Go Share Your Achievements
Finally, I want to encourage you to go out and share your accomplishments using the tips I laid out above. I, for one, love great stories and would love to hear yours when we meet. Just don't toot your own horn.
How do you talk about your most interesting accomplishments? Share your thoughts in the comments below.
John Corcoran is an attorney and former Clinton White House Writer. You can download his free, 52+ page guide How to Build a Network Filled with VIPs and Top Performers in 14 Days, Even if you Hate Networking.
Like this Article? Subscribe to Our Feed!