7 Simple Steps to Becoming Well-Read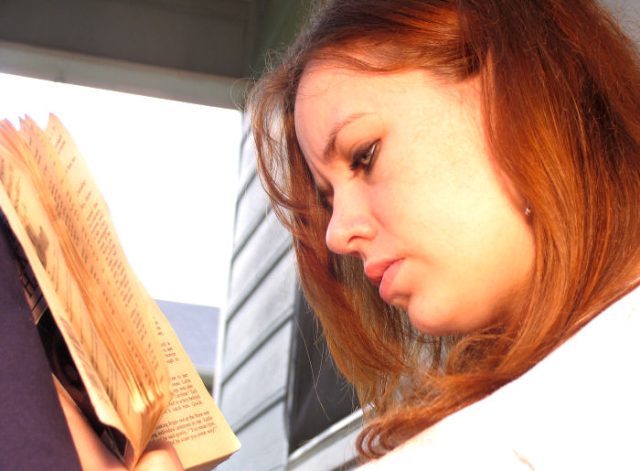 One of the most common personal development resolutions is to read more. Reading is a great way to fire up your brain, increase your vocabulary, gain a richer understanding of your own or other cultures, and enjoy some good stories to boot!
So what's holding you back?
Maybe diving into a "To Read" list as long as your arm feels daunting, or you're embarrassed to go back to book club after skipping for three months in a row. Maybe you just haven't found the time to read lately. Whatever's keeping you from tackling that list of books, these tips may help you find your way back into the pages:
Start small.If you don't have time to read, you're probably not going to wake up tomorrow and knock out 150 pages (although if you do, more power to you!). Try reading for 15 minutes before you go to sleep, or reserve part of your lunch break for reading time. Whatever reading time you decide on, though, stick to it.
Make reading fit your schedule.On the road a lot? Listen to audio books instead of the radio. Computer junkies will love services like DailyLit, a site that emails books to you in 5-minute installments, according to a schedule you set. Constant traveler? Invest in an e-reader so you can take plenty of reading material with you, even when packing light.
Decide what you want to read.Do you want to read the classics? Are the new novels that are getting reviewed and talked about more your style? Or are you hoping to increase your knowledge about something, like Web programming, a foreign language, or modern art? Having a focus for your reading can help keep you from getting overwhelmed.
Don't be a slave to The List.While having a focus is important, don't shut yourself off to everything else, or reading may seem more like an assignment than a pleasure activity. If you're brushing up on the classics and a newly published novel catches your eye, read it! You can make some great discoveries by trusting your own taste.
Minimize distraction.Find a quiet place. Disconnect from electronics, and avoid surrounding yourself with other people. They won't mind. You can tell them all about the great novel you found later. For now, let yourself sink into the story.
Note your progress.Jot down the books you finish in a notebook. Writing something down about what you read, even if it's only the title and author, will help you remember it longer and provide you with an accurate record of how close you are to reaching your goal.
Spread the word!One of the best things about being better read is that you've got more to share in conversation. Try writing a book review on your blog, or joining a book club. Who knows? You may inspire someone else to curl up with a good book, too.
Like this Article? Subscribe to Our Feed!