5 Tips to Use Social Media for eLearning Content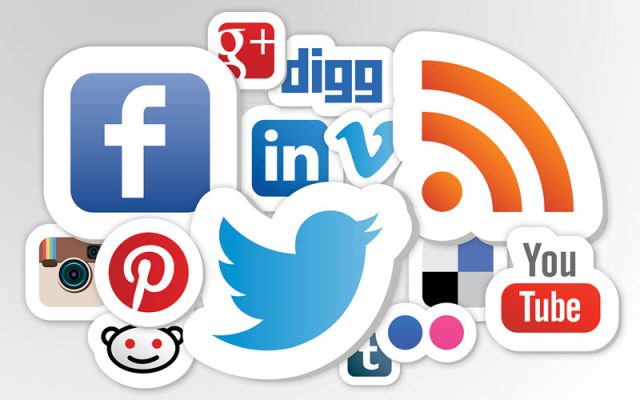 So you want to promote your eLearning content on social media. Well, you're not the only one. These days, everyone and their mother is trying to promote their business on social media. So the question is, how do you stand out in a sea of content that seeks not only to educate, but entertain? It's not as easy as it looks, so here is some actionable advice you can use to reach your social media goals.
1. Make sure you're using your audience's time wisely
Understand that, if you're promoting your stuff on someone's Facebook timeline, you're essentially intruding into their space, so it's important not to waste anyone's time. Make sure that the content you're promoting is, first and foremost, interesting, applicable and relevant to the user that's seeing it. Avoid posting something just because you feel like you need to post more or stay in front of people's eyes. Tread carefully – if you manage to annoy a user sufficiently, they'll unlike your page and unfollow your Twitter account right then and there and you can forget about them as a potential customer.
2. Offer a free course
There's nothing like 'free' to attract someone's attention. Providing one of your courses free of charge is sure to give your link clicks and additions to your userbase. Make sure that 'free' comes with no strings attached, too. Or you can find out how many users close the tab the second they're required to provide a credit card number for their 'free' course. If you think you're losing money by giving away something you can potentially sell, you're not. A user will see that your site is worth their time (and money) and will be more likely to become a paying customer after trying it out. If they take the free course, but don't become a regular customer, you still have their email address and can send them promotional emails anytime you want – that's actually worth something.
3. Present yourself well
When you're trying to attract someone's attention on social media, it's very important to display yourself in the most polished way possible. That means being meticulous and consistent with presentation on all of your profiles on social media and brushing up on etiquette on different social networks. People on Twitter behave differently than on Tumblr and people on Tumblr behave differently than on Facebook. Your posts will be largely ignored if they don't follow the unspoken rules of communication on different sites.
4. Use your existing users to promote your business
If your service already has users, make sure they're following you on your social media accounts. To encourage them to follow you, you can provide freebies and limited-time discounts on new courses if they registered after following a link on your social media. Generate some buzz by responding to users' posts about you (this is especially effective on Twitter). Make sure you reblog and retweet positive mentions of your service by other users. Try not to do it too often, though – internet users are inherently cynical about the content they see, and if your timeline or profile consists purely of users giving praise to your service, it might look like you paid for those mentions.
5. Have an active blog
Putting up relevant, shareable blog posts is sure to earn you audience engagement and further reach with your social media followers. Put up new posts no less than three times per week and make sure they have clickable titles, discuss interesting and relevant topics in a manner appropriate for the internet. Contact experienced bloggers to write the content for you in exchange for a linkback. If these bloggers are considered experts on the topics they're writing about you'll increase your brand's standing in your audience's eyes. Often enough, they'll have their own followers on social media and share the post they wrote for your blog, bringing you more clicks – all this for free.
The most important thing to remember when you're trying to build your business's presence on social media is that everything you post is supposed to be both consistent with a user's already-formed perception of your service and build your brand in the mind of a person who is seeing your company's name mentioned for the first time. You can strike this balance through trial and error, tracking users' interactions with your posts and figuring out a posting strategy that works best for your brand and your followers a given website.
Your key to success will be understanding how different social networks work and how users interact on them differently. If you're a complete novice and you can only tell Facebook and Twitter apart by the layout, it might be prudent to hire a professional to do all your social media marketing for you to avoid a faux pas.
Like this Article? Subscribe to Our Feed!
Nina Mitchell is a writer expert and content creator at custom writing service Ace Writers. She loves write about college students life in social media.