5 Great Games That will Super Charge Your Brain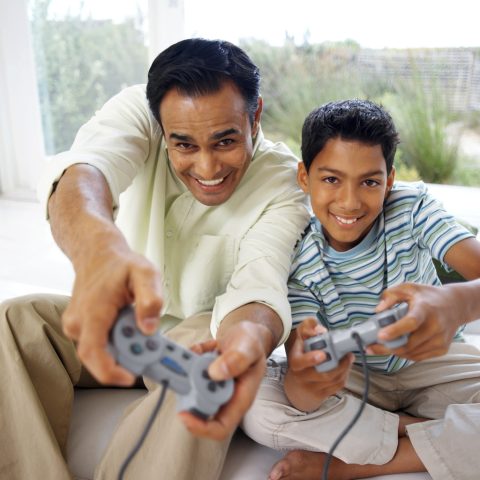 Brain training is something that has been around for decades – think Sunday newspaper crossword puzzles. Corporate biggies like Google and Apple understand the importance of play and hence their famous work-play environments in the offices include things as outrageous as bowling alleys.
So why is it important to have a sharp and agile brain? The answer is simple: "Healthy mind, healthy body". Below is a list of web-based games that can help give you a break from TPS reports while also helping your brain become sharper and faster. If your company has disregarded this notion, don't follow their lead. Sit back on your break and give some of these a shot.
Sudoku:
This is probably the best game designed by man ever! All you need is a pencil and the grid. The best part about the game is that it allows you to analyze a problem from all angles and reduces your trial and error practices.
Neuro-scientists have proven that playing this game as a part of your everyday schedule can dramatically increase your brain cell functions, thus making you a better thinker. Research has also confirmed that playing these games can reduce the risk of Alzheimer's disease and memory losses. There are a lot of versions of the same game available on the internet. This is a must for young people who are busy with work all throughout the day. Take out some time for this game and see the magic! This is something I haven't only heard but also experienced.
Lumosity:
This game was designed collectively by a group of neuro-scientists and brain game developers as a part of a brain training program. Lumosity is easily one of the coolest games out there which can shoot up your cognitive abilities, at any age. The results show that the players of the game have improved memory in terms of numbers, names, directions etc. along with elevated mood and clearer thinking. It has even led creating better and more alert drivers! If you like PC games, then this will prove to be an excellent one. Try it today!
Bloxorz:
The creators of Miniclip.com have succeeded in making a unique and sharp game called Bloxorz. The objective is to get a block or brick to fall into a square hole. The directions are very simple and you might even think it's a piece of cake, but a few levels down you know what you've challenged. Well, after a point of time the game gets really exciting and difficult. It hasn't made it to the list of the coolest scientists yet, but the way it's picking popularity, it soon will! The game will help you become dexterous and improves your control on your reflexes. The perfect game for improving hand and eye coordination.

 
Happy Neuron

:


This is a website which has a collection of games and activities that are divided according to the 5 critical brain areas: memory, attention, language, executive functions and visual/spatial. The website might ask you to shell out a bit of money but what the heck, it offers you a complete package for improving your brain fitness. Happy Neuron lays emphasis on "Cognitive Reserves" which is a relatively new found concept. Cognitive reserve involves creation of new neural pathways and connections that can be used as a mental savings account, a reserve to be drawn upon in time of need. This website is worth the money!

 
Chess:
Last but not the least – Chess. Who hasn't and who doesn't love chess. This game has existed for centuries and it still hasn't lost its charm. In fact, it has been given the honor of a sport primarily because of its mentally challenging features. This is the king of all strategy games. They say "Old is gold", maybe this fits perfect for this game.
The above mentioned games should played by people of all ages. In a recently conducted research, results proved that people between the ages of 64-80 showed brain responses as fast as that of a 14 year old. So there you go, these pointers should be enough to get you excited about starting with at least one of them. Feel free to suggest some more super brain chargers!
Ritu
Like this Article? Subscribe to Our Feed!