13 Ralph Waldo Emerson Quotes That Transformed My Life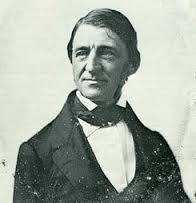 It was well over a decade ago, and a time in my life where I desperately wanted to discover the very purpose I had been planted on planet earth. I knew that I had something of significance to offer others, but yet didn't know what it was.
I had an inkling that it had something to do with my natural ability to create words. From the age of 14 I had begun to shape lyrics for my original songs that I composed. I loved to read and write poetry, and so day in and day out I found myself sharpening my talent on the grindstone of consistency and practice. Deep within me I knew that I had books in me as well. Little did I know that those skills would one day take me into the world of the blog.
I had written three books and had been rejected by publishers and literary agents all over my country. And yet I pressed on with another creation. Ultimately I have successfully self published a number of books to date and even assisted three other authors get into print with sales in both my own country and the U.K.
My Personal Search For 'Liquid Gold'
One of the ways that I sustained myself during this 'desert' period of my life was by planting myself physically in my local university library in search of 'liquid gold'. I was voraciously searching for mentors whom I could draw upon as I was creating my own voice and unveiling my personal uniqueness.
And in my search through the tens of thousands of volumes that were presented to me as I walked through the doors of that library, I stumbled across a man whom I had seen quoted time and time again in other books that were in my personal possession, and his name was Ralph Waldo Emerson.
To my joy, I found his original volumes in the depths of the library's basement, and it is there that I visited day after day and week after week until I had read nearly everything he had ever written. I took notes and created my own personal summary through the eyes of someone seeking inspiration, motivation and a sense of worth. I didn't like or necessarily understand everything that he wrote because he had written in another century and used the language of his times. But there were moments when his heart penetrated my very own – and his words burnt deep into the very depths of my soul.
So here are just 13 of his quotes with some short commentary from myself as I now return, after many years, to dwell in their company and share him with you.
To believe your own thought, to believe that what is true for you in your private heart is true for all men – that is genius.
It is amazing how what I write resonates with the hearts of men and women from all around the world. Writing in one sense is a selfish endeavor, because we write for ourselves in most cases – but the beauty of writing for yourself, and even at times about yourself, empowers your readers as they face the very same challenges and seek answers to the same issues. And let's face it – that it is the nature of human beings to love a good story.
Trust thyself: every heart vibrates to that iron string.
Through the years I have had to learn how to trust myself. I have stepped out in business, published books, created blogs and online courses not knowing whether or not they would succeed – but when you do that there is a strength that is implanted deeply into your heart – an inner vibration that creates music – and that music is aligned to your passion. And what a wonderful place it is to reside.
Do that which is assigned you, and you cannot hope too much or dare too much.
Identify your strengths and then make your strengths strong. This is a principle that has stood me in good stead for many years now. When you identify your personal uniqueness and then proceed to operate your life from that center, then the world becomes your oyster. That's where the magic happens. That's where the opportunities come. That's where the finance flows. That's where the resources rise to the surface.
Nothing can bring you peace but yourself. Nothing can bring you peace but the triumph of principles.
To be happy with who you are – therein is peace. To be true to your inner compass and to the principles that build a strong life – filled with integrity. That enables one to be able to sleep at night and to never have to look over one's shoulder. The ability to say 'no' because of your principles is a powerful weapon for good in your life.
Like the wounded oyster, he mends his shell with pearl.
This is where bitterness is transformed into betterness. This is where rejection is changed into a trajectory forward. This is where another 'no' is one step closer to the 'yes' that we are in search of. This is where forgiveness overcomes harm and love covers a multitude of sins. Longsuffering. Patient. Kind.
Always do what you are afraid to do.
Fear is terrified of action. We cannot escape the tentacles of fear – but we can remove their power by being a man and woman of action. Operate as one whose tribal cry is 'Do it now!' and 'Action cures fear.'
What is the hardest task in the world? To think.
Now what a great thought. But this is where periods of solitude are required to hop off the treadmill of life as it were. Thinking is hard work, and yet so rewarding. Whenever I think I create but one thing – 'magnificence!' How about you?
Good thoughts are no better than good dreams, unless they are executed.
The execution is of prime importance. We must be inspired into action or else we remain unmoved and unchanged. Thinking forms the foundations for the construction of great edifices. Once you have thought, then roll up your sleeves and get to work.
Divine persons are victory organised.
I never consider losing. It's not in my make-up. I have a catch-cry, which I declare in the midst of my day – 'I will find a way!' But alas someone comes along and says that it is impossible and that I will never make it. I stuff my fingers in my ears and continue to say but one thing – 'Nothing is impossible to me because I believe – and I will find a way.'
Humility is the secret of the wise.
The great men that I know personally are those who walk in humility. I have seen rich men who are not humble and yet I witnessed poor men who know no vestige of humility within their bones. And yet I have met others from both ends of the spectrum who reflect a spirit of humility – in all that they do and say – and they light up my life.
Thus the so-called fortunate man is one who…relies on his instincts, and simply does not act where he should not, but waits his time, and without effort acts when the need is. If to this you add a fitness to the society around him, you have the elements of fortune.
Timing is everything. Success comes when there is a collision between preparedness and opportunity. If you can supply what is needed by society – provide an answer to their question, a solution to their problem, food for the hungry, and education for those who wish to learn – therein lies your fortune.
Here are the two capital facts, genius and drill.
Each of us has been born with a genius. There is something that each of us do very well. It has been assigned to us, and yet many of us ever really pause in life to discover it deeply and then apply the other necessary ingredient. And that is drill. That is practice. That is taking that which is good and making it great. That is pursuing your niche. That is unveiling your uniqueness. That is finding your voice and learning how to vocalize – not like everybody else – but your way. That requires you to at times to swim upstream, to go against the flow, to stand out in the crowd declaring – 'here I am, and here is what I offer to create a much better world – that is now better because I have not hidden my gift – and have risked rejection by bringing it forth in public.
And a final word from Emerson:
The enthusiast always finds the master, the masters, whom he seeks. Always genius seeks genius, desires nothing so much as to be a pupil and to find those who can lend it aid to perfect itself.
I found my master deep in the depths of that university library.
Why?
Because in the words of the master himself, 'the enthusiast always finds the master, the masters, whom he seeks.' Oh yes and that I did – because Emerson introduced me to all his friends from throughout all the ages, and we have had and will continue to have a wonderful time communing with each other – both now and into eternity.
How has Emerson impacted your life, or have there been others whom you could recommend?
Motivational Memo: To become a master we need to put our feet in the footprints of the whom have gone before us.
| | | |
| --- | --- | --- |
| | Written on 7/27/2011 by Peter G. James Sinclair . Peter is in in the 'heart to heart' resuscitation business and inspires, motivates and equips others to be all that they've been created to become. Receive your free copy of his latest eBook Personal Success Blueprint at – http://www.motivationalmemo.com and add him on Twitter @PeterGJSinclair – today! | Photo Credit: Joe M500 |
Like this Article? Subscribe to Our Feed!