11 Useful Tips On Setting Goals And Achieving Them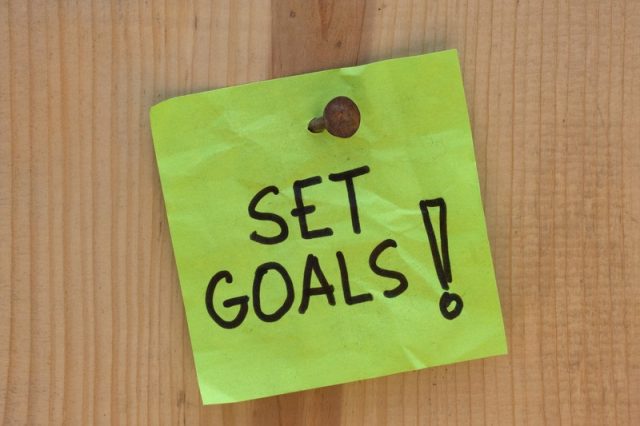 Sometime back, Seth Godin wrote a thought provoking post on goals. He mentioned that it's really easy to not have goals and live in the present. But that is what most of us do. And those who walk that extra mile, deliver, and make an impact are the people who have goals. They set goals and don't lose sight of it till they have achieved them.
I wish we all could be like them. How many of you have kept up with your new year resolutions? It has been only few days since you made those promises to yourself. But I can bet that most of you have already given up. And that's the thing about goals. Setting them is easy. Losing sight of them…easier.
I am not someone who achieves every goals he sets; I struggle and procrastinate too. But I have improved over the past few months. And I have realized that just thinking about a goal doesn't help you achieve it. There are certain other factors which should be taken into consideration while setting goals and while trying to achieve them.
Here are some of the tips which I think can help us set goals and achieve them. And if you are someone who has been successful in setting and achieving goals in the past then make sure you talk about it in the comments.
Take a firm decision
I think it's all about the will power really. So before setting any goal, whether it's a goal related to your career or a simple personal goal, make sure you take a firm decision in your mind that no matter what happens you will stick to them. Pledge firmly that you won't forget about them until you achieve them.
Get priorities in order
Your goals should be in sync with where you see yourself in the time ahead. They should be in sync with your priorities. Having long term goals isn't bad but you should first take into account your present situation and where exactly you are failing to improve. Once you get the idea, set goals which get rid of the immediate obstacles and assure an incremental progress.
Write them down
A very simple tip and a very effective one too. Write your goals on a piece of paper and paste it somewhere which can remind you everyday that you need to get them. No, I am not suggesting that you get paranoid. If you think that they won't go out of your mind and you don't need to jot them down, it's good. But if there's a slightest chance that you'll lose sight of them, it's better to have them written down and take a look everyday.
Take a deep look
Once you have written them down, take a deep look. Think about them. Are they realistic goals ? Or are you spreading yourself too thin ? My suggestion is to not set goals just for the sake of it. Whatever goals you have set and then written, make sure you have the strength, willingness and determination to achieve.
Make an action plan
So you have set goals, written them down and now you are all set to start working towards achieving them. First step – make an action plan. There could be more than one method to achieve a goal. Which one suits you ? Decide on it.
Track progress
Extremely important. If you don't track progress, you don't get an idea if you are going the right way and if you would ever achieve it in the time frame you had set in your mind. So track your progress everyday. There are various methods and tools to track progress and I'll discuss them in detail in my next article.
Involve others
It is always good to involve others in the process of setting and achieving goals. Take advice when necessary. And don't be rigid. There are people out there who are better at this. Their suggestions are always valuable.
Welcome failure
If you learn to welcome failure and keep going, I think there's nothing which can stop you from achieving your goals. I don't know anyone who had an absolute smooth run and became successful. Failure is an important part of the entire process. Welcome it. Learn from it.
Persist
Persist. Don't give up. As I mentioned, there could be many paths leading to the same destination. Try out different methods. Learn and improve. Be patient. Be persistent.
Celebrate
Celebrate when you have successfully taken the next step. You've just shortened the path to your destination. Hence stop thinking for a while and enjoy the moment.
Don't lose sight!
And finally, don't lose sight of your goals. If we don't lose sight of it and wade our way through the obstacles, there isn't a goal which can't be achieved. So lets stay focused till we reach our destination. Lets not lose sight of it.
Cheers,
Abhijeet
Written on 2/09/2008 by Abhijeet Mukherjee. You can catch him at Jeet Blog where he blogs about different Web 2.0 apps and online tools and how they can help you become more productive.
Photo Credit:
tourist_on_earth
Like this Article? Subscribe to Our Feed!