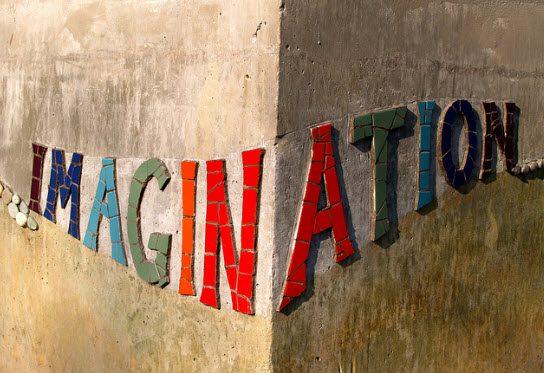 "Imagination is more important than knowledge" ~ Albert Einstein
The reality is you can be anyone or anything you want to be; it just takes a pinch of confidence and a spoonful of imagination.  Do you want to write like Hemingway?  Paint like Michelangelo?  Or become the next big discovery on the Dragon's Den?
Guess what?  You can be any of these things; you already have all the tools you need right now to tap in and let yourself shine.
That's what this article is going to teach you.  I'm going to tell you how.

It's all about a little concept called impermanence.  It's not such a little thing; actually it's a big, enormous, monumental, life changing concept.  People who can grasp impermanence are seriously ahead of the pack, without sounding too cliché; the world becomes your oyster.
Buddhists talk about a concept known as gross impermanence:  This is easy; you were once a child, now you are an adult, someday you will be elderly and finally the most vivid example is death. These changes are clear and noticeable.
All forms of gross impermanence emerge from subtle impermanence.  The subtle changes that are constantly taking place within all people, animals and things.
Tap into your imagination and let's look at a human life:  You can see that we change over time; we looked at the noticeable differences from childhood to old age.  But what happens in-between these milestones?  When you gaze in the mirror have you changed since yesterday?
Let's look at a common visual used to explain subtle impermanence:  A seed is planted.  This seed creates a seedling, which goes on to create a tree.  Now that we have a tree the seed or the seedling no longer exists, even though they produced the tree.  Finally the fruit that the tree produced is also not the tree, though it was produced by the tree.  In order for the seed to finally produce the fruit it went through endless subtle changes.
Like the seed and the tree I am also constantly changing.  I wrote the sentence above, now I'm writing this sentence; I am a new person with each moment that passes.  Scientifically our cells are dying and being reborn.  These changes are a continuous movement, in a constant state of flux.  Each moment leads into the next moment and then the next.
The implications of this are mind blowing.  You are a new person with each moment that passes. 
Like a broken record your mind might try to keep repeating that you're not good, smart or funny enough.  It might replay that you're the same old person with the same sad story, deluding your true capabilities.  The record will keep playing as long as you choose to keep listening.
We can't deny impermanence.  If everything is constantly reshaping itself then we have the absolute power to make significant life changes.  You are an empty canvas and you can mold and form yourself into anything.  Every decade, year, hour, minute and second you are a completely new person.
This realization opens up exciting possibilities, everything in our world; cars, phones, furniture, paintings, music; the list is endless, were once nothing more than a vision in someone's imagination.
Don't hesitate to get started on your dreams right now!  Here are ten easy steps to get the creative juices flowing.  Let's give our imaginations a boost and create something incredible…..
Let's get right to it.  Keep reading for 10 ways to Ignite Your Imagination and Accomplish Big Things