10 Smartest Ways to Live Beneath Your Means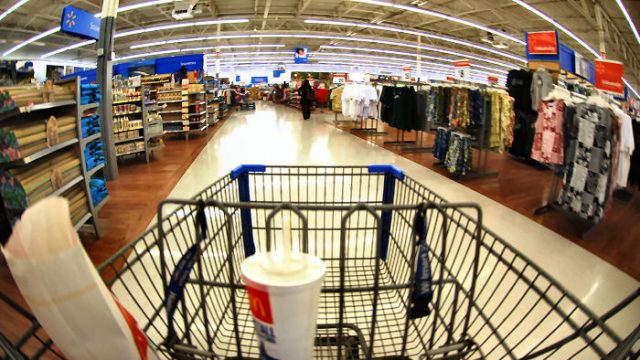 I managed to retire at age 51, and the way I did it was to live beneath my means.
You can adopt this strategy too, by simply spending less than you earn. You may think that's impossible for you, but if you make it a challenge instead of a chore, you'll soon be creating ways to cut corners in everything you do. And believe me, it all adds up.
There are no secrets to this strategy. It's just common sense. Here are my 10 favorite ways to live beneath your means:
Whenever possible, buy store brands. Nearly half the cost for name brands goes to advertising. Usually their quality isn't any better than store brands, which frequently carry a money back guarantee. This is true not only with food, but also cleaning supplies and paper products. Even if the savings are small on an individual item, using this strategy every time you shop makes a big difference. Remember, this is a long-term plan.
Avoid prepared foods.We're all pressed for time, but buying prepared foods can be expensive. You pay extra for the convenience and get a meal full of chemicals and preservatives too. Instead, put your main course in a Crock Pot before you leave for work, or put frozen meat in the refrigerator to thaw before you go to bed. Once you learn to plan ahead, you'll be surprised how much you'll save.
Shop at "you-bag-it" supermarkets.

Stores like Aldi and Save-a-Lot can cut your grocery bill substantially. When you're not subsidizing a store's deli section, flower shop, or bakery, you'll find the rest of the food cheaper. No-frills supermarkets cut overhead by having fewer employees, smaller buildings to heat and cool, and primarily store brands. You'll quickly notice the savings.
Brown bag your lunch. I did this for years and it saved me thousands. Brown bagging has three benefits: You'll avoid greasy, high-calorie fast food; you'll save money; and you'll be more satisfied on your job, since lunch with coworkers often turns into gripe sessions.
Don't buy clothes or shoes with designer labels. Who do you want to make rich, some fashion designer, or you? That trendy label will cost you at least 50% extra. Instead of impressing your friends, impress yourself by adding that savings to your bank account.
Use coupons, but be smart about it. When a name brand product still costs more than a store brand, even after the deduction for a coupon, it's no bargain. Most coupons are for new products companies want you to try, so be selective. You can get coupons online at sites like Coupons.com or Couponcabin.com, or search under "coupons."
Buy used books instead of new. I visit two used book sales a year put on by local charities and get an armload of reading for less than $15. I choose used books on Amazon.com. I got my copy of The Purpose Driven Life on Amazon, paying the standard $3.99 shipping and handling, but only 39 cents for a used copy. Even better? Check out books for free at your local public library. Most libraries have DVDs and CDs, too.
Keep your car as long as you can.A shiny new car may impress your family and friends, but it simply costs too much. My current car is nine years old and runs like a dream because I have it serviced regularly. Today's cars, with electronic ignition, fuel injectors and superb rust protection, can last well past 150,000 miles if taken care of.
Severely restrict your credit card spending.Credit cards make money unreal. They take the thought process and discipline out of your buying. Before you know it, you're deep in debt and getting further behind because you can't make even the minimum monthly payment. When you pay in cash and watch those bills disappear from your wallet, you become much more careful. You relearn the value of money. You question every purchase, and that's when you become smart.
Reward yourself for your efforts. Your goal is to be frugal, not a miser. Small rewards–within your budget–are a wise way to keep fun in your life. Living beneath your means takes self-control, but the emotional and financial benefits are tremendous. An occasional treat energizes you to keep up the good work.
Much of living beneath your means requires seeing through the false promises of prestige and fulfillment found in advertising. You're too smart to fall for that. And, it takes discipline to resist peer pressure, but whenever you're doing something worthwhile, you have to stand up for your convictions. Living beneath your means is a proven way to avoid debt and the stress that goes with it. If I can do it, you can too.
Jack Zavada shares tips for being a happier, more peace-filled person at his web site, Inspiration For Singles and in his new ebook, Single & Sure.
Like this Article? Subscribe to Our Feed!