Upstart Personal Loans Review 2023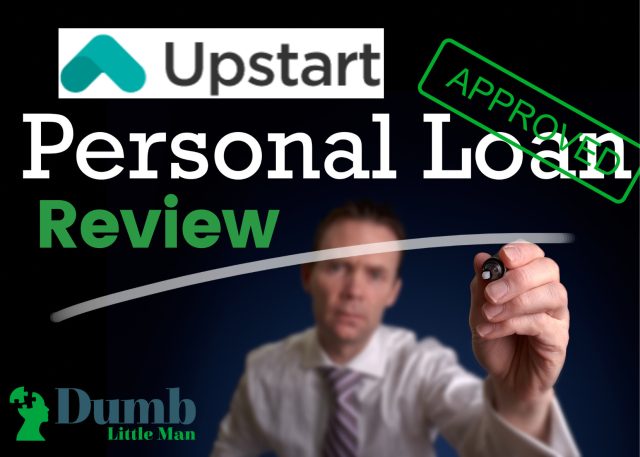 If you're looking for a novel way to access money for personal loans easily, Upstart is the ideal virtual financial institution. Here, you don't have to have any credit score to get access to loans and even don't have to pay a late fee when returning the money.
This online lender allows you to have a minimum credit score and still qualify for an upstart personal loan. You can use this personal loan to pay off your moving expenses, cover medical costs, pay for a wedding, start a business, and more.
In this Upstart personal loans review, we'll see how it works and why it might be the ideal solution for you.
Upstart Reviews: Topic Overview
Founded by former google employees Upstart offers high approval rates and doesn't charge an origination fee. It considers other factors aside from your credit score in determining whether you're eligible for receiving a loan, which eases the job for many other bank partners.
It also offers Upstart personal loans that range from 1,000 to 50,000, which are available in a period from three to five years.
What is Upstart?

Upstart is a lending platform that connects borrowers with lending partners, and it is wholly based on Artificial Intelligence. It offers personal loans, auto loans, student loans, and other loan payments. Upstart loans range from $1,000 to 50,000.
This platform is different because it uses non-conventional variables to make loan access easier for fair credit borrowers. This means that you can qualify for a loan even if you have a minimum credit score.
It uses Artificial Intelligence to make loan approval and lending much faster and easier. It doesn't focus on the borrower's credit score but his education, residence, and even job.
This company is designed to give direct payment to people that typically don't have enough scores for other traditional banks. It simultaneously reduces the risk a standard bank comes with, such as the risks of costs and lending.
It is a legitimate lender as it has received an A+ rating from that business bureau and has minor complaints among other lenders.
If you're someone that regularly gets a monthly payment, lives permanently in the US, and is above the age of 18, Upstart is the ideal solution for money lending.
How does Upstart Personal Loan work?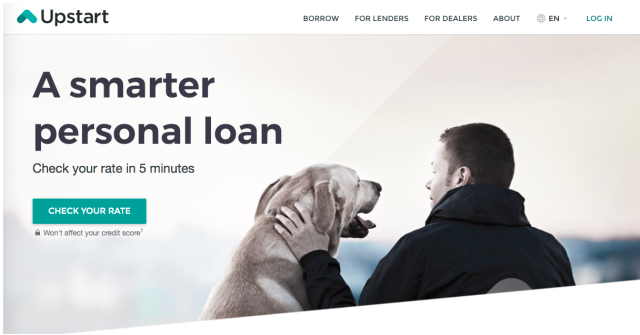 The loan applicants don't have to go through many complicated processes to qualify for an Upstart. First, you have to select several different goals from the website. For example, you can choose whether you want to refinance your car loan, pay off credit cards and even consolidate debt.
After you decide and select what your loan will be about, you can choose the loan amounts. The minimum loan you can choose is $1,000. However, there is also an option to choose a loan amount from 1,000 to 50,000.
After you've submitted all the necessary information for your application, you will be asked to verify that information. In the meantime, while you're providing that information, the AI will run a hard credit check. But that's not to worry, as that won't affect your credit score.
Once you've done all of that, you will have to wait for the AI to approve your request. It supports almost 71% of the applications. Then, all you need to do is sign a loan contract. You'll receive the money within one to two days.
After you've received your loans, you will see the designed date for the loan terms and when the due date is. Typically, the first payment will be somewhere from 20-40 days after you've received your loan.
What are the Features of Upstart?

Upstart Loan offers several incredible features to its consumers. These features are crucial in making Upstart better than many other platforms designed for landing.
Fast
Upstart Loan introduced an entirely new feature to its users. The moment you get your rate, and everything has been read and accepted, you will get all of the loan funds distributed as fast as one day.
You can also pre-qualify and see your rate in little as in just 5 minutes. To receive your loan, you only have to sign a loan agreement, and you're good to go.
No prepayment penalty
This feature allows consumers to take loans and return them whenever they want without being charged a late payment fee.
Better approval odds
Upstart is an AI lending platform which means that it uses AI in combination with other traditional techniques to allow its users to become approved with better loan terms.
This feature is what makes Upstart one of the best lenders that offer high-interest rates without the need to make you deal with co-signers.
Next-day funding
This feature enables customers to receive their money within just one business day if they accept the loan at 5 p.m. Eastern time Monday- Friday.
There is an expectation, of course. If you use your loans to fund education-related expenses such as student loans, you will have to wait up to three business days to receive the loans.
No credit history is required.
What's also great about Upstart Loan is that it provides loans to people that have no credit history or any credit score. This is incredible as many traditional lenders allow only people with fair credit scores to have excellent credit scores to take loans.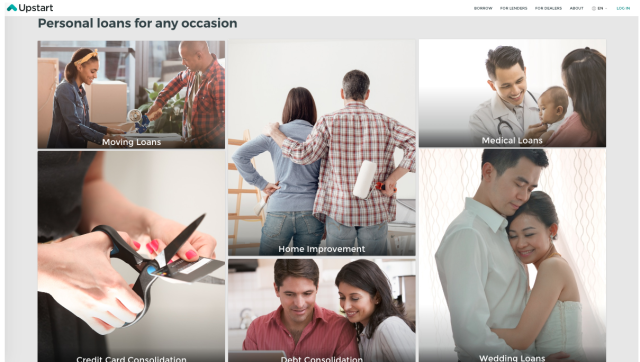 How much does Upstart Cost?
First, you can apply for a loan for free. However, if you want to make Upstart your primary lender, you have to pay some minimal fees.
If you want to take your personal loans out, you might have to pay a one-time origination fee. This fee is so that the company can make money and work efficiently.
The origination fees can range from 0% – 8% of the total loan amount. Before they give you the loan, they will deduct the origination fees and then proceed to provide you with the loan.
Let's say that you want to take a loan that costs $10,000. You will be taken an 8% fee from the loan costs. The final amount of money you will receive will then be $9,200. These fees are only a one-time thing.
And, aside from this fee, you'll only have three to five years to return the money you've taken as a loan.
There is another fee you have to pay. If you happen to be late with your monthly payment date, you will be contacted to remember to pay the fee. You have 15 days from your due date to pay. After 15 days, you will have the fees assessed.
If you happen to make a monthly payment outside the grace period, you will have to pay a fee that costs 5% of the loan amount. You might also pay $15, that factor depends.
Click Here to Know More About Upstart.
Overall, Upstart is good for people that want to qualify for an interest rate that is lower than standard.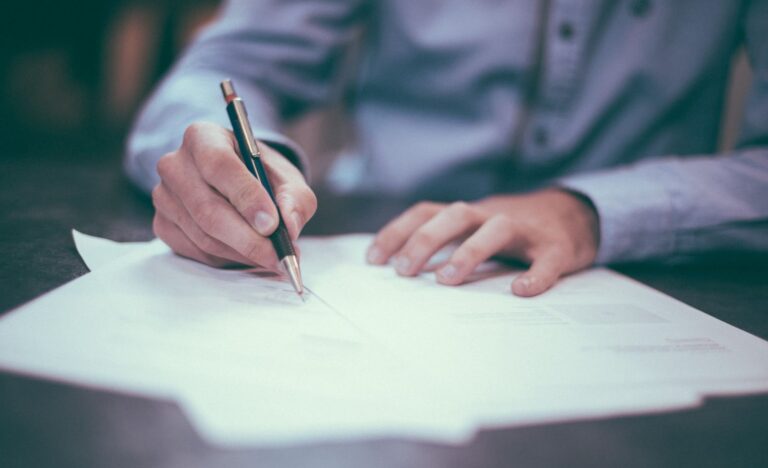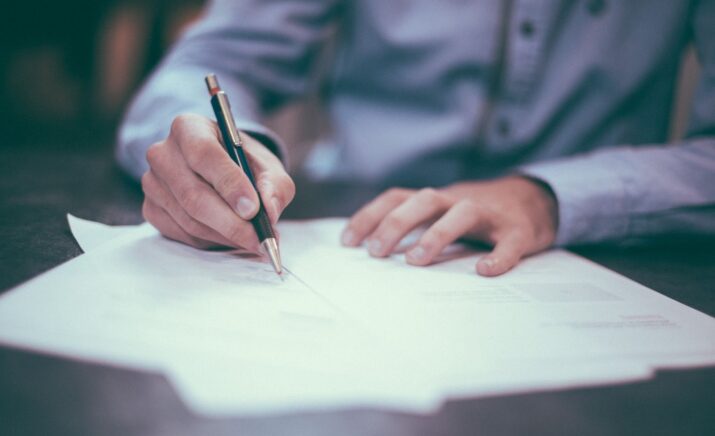 Who is Upstart Best For?
Upstart is a lending platform that offers a wide range of features that anyone can benefit from. Here are the two most common types of people that benefit the most from this platform.
Borrowers who want to consolidate
An Upstart personal loan is an excellent option if you have different debts and want to strengthen with a loan. Not only that, but you can also get a lower APR (annual percentage rate) and save money in the long term.
Upstart even offers to deal with creditors instead of you, so you won't have to waste your time and energy.
Borrowers with poor credit
If you don't have a credit history and no credit score Upstart might be the perfect solution for you.
Other lenders might not be suitable as they don't offer a reasonable rate for beginners. What differentiate-upstart rt from other lenders is that it uses AI to determine eligibility. Thanks to that, beginners can get a higher approval rate and a lower APR rate.
Upstart Pros and Cons
✅ PROS
▶ Simplistic Platform
The easy-to-navigate platform requires you to complete your loan application in just 10 minutes. Although this might be a lot longer than other application processes, it isn't challenging to use at all.

▶ Better approval odds
When you apply for an Upstart personal loan, this lending platform uses AI to improve their borrowers' chances of being approved. This means that you can be approved even if you have a low or no credit score.



▶ Fast funding
The fast funding option allows users to see their credit rating just five minutes into their loan application. After they sign an agreement, the loan proceeds are to be delivered in just as one business day.
🚫 CONS
✖ No mobile app
Upstart personal loans don't come with any mobile application that you can use to view your payments, loan amounts, and such. Many virtual lenders do come with a mobile app.

✖ No co-signing
This option to add another co-borrower or a co-signer is not available aUpstartrt only offers unsecured personal loans. Co-signers are can sometimes help people with low credit scores to take personal loans with better interests.

✖ Origination Fee
Upstart falls short in this area as these charges can be cost-prohibitive. This means that lenders typically deduct 0%-8% origination fee out of the total amount out of the original loan amounts.
Upstart Compared to other Loan Company
| Loan Company | Annual Percentage Rate | Minimum Loan Amount | Maximum Loan Amount |
| --- | --- | --- | --- |
| Upstart | 7.68% - 35.99% | $1,000 | $50,000 |
| LendingClub | 8.05% - 35.89% | $1,000 | $40,000 |
| Prosper | 7.95% - 35.99% | $2,000 | $40,000 |
Click Here to Know More About Upstart.
Upstart vs. Lending Club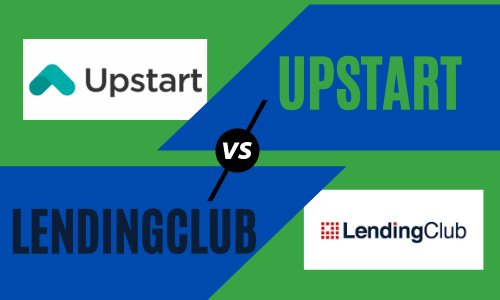 Both Upstart and Lending Club are excellent lending platforms. However, Lending Club is most suited for peer-to-peer personal loans. This means that other average people invest in your loans.
On the other hand, Upstart is more suited for people like students with no credit score and fund their scholarship, and gives them the ability to pay off their student loans.
Upstart is much easier at setting up monthly payments, and you won't get penalized if you pay off your loan early. Lending Club lacks when it comes to fast loan terms.
If you're looking to get immediate access to money, Lending Club isn't the best at this as well. You can receive a loan in around seven business days.
Upstart vs. Prosper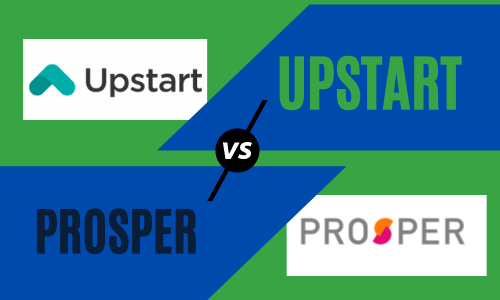 Upstart and Prosper both offer to borrow personal loans. The main difference is that an Upstart loan offers payment even if you don't have an excellent credit score. On the other hand, Prosper allows you to take loan amounts based on your credit score and worthiness.
You can get highly competitive rates with Upstart and get your loan approved within one day of application.
To get approved, there are several different requirements you'll need to fulfill. For Upstart, you have to have a regular source of income, proof of identity, email address, valid bank account, and a US citizen or a permanent resident.
For Prosper, you have to be 18+, be a permanent US resident and have a credit score of 640+. On the other hand, Upstart's personal loans can be approved for people that have a drastically lower score than Prosper's.
Conclusion
Upstart is an excellent lending program that you can use to take a personal loan without worrying about whether you have a low credit score.
It mainly uses AI to go through credit reports and approve its borrowers' loan applications. This is an entirely innovative method that takes banking to a whole new level.
And all you need to do to be eligible for a personal loan is to have a bank account, be a US resident or citizen and have a regular monthly salary from your job.
The loan amounts can go up to $50,000, and it won't take you many business days to receive your loan.
Upstart's loans have received a business bureau rating of a solid A. This means that this rating specifies how well a business, Upstart interacts with its customers.
The high business bureau rating also means that Upstart is a trustworthy business and will make sure to fit its customer's needs in a timely manner.
Overall, it is a relatively simple process that allows you to take a personal loan with regular monthly payments.
Frequently Asked Questions
Does Upstart usually approve?
Upstart usually approves everyone for a personal loan. Many of the rates and loans are primarily determined by the borrower's credit score and credit history.
In a survey done in 2021, Upstart's AI method has approved more than 71% of applicants. This means that it has the highest number of approvals than any other existing lenders.
How safe is Upstart?
As of nowUpstartrt has approved 60,000 loans and funded more than $700 million in lending. It was started by two former Google employees and is backed by Cross River Bank, which is insured by the Federal Deposit Insurance Corporation (FDIC), which means that your Upstart loans are safe.
How long does Upstart approval take?
It can take about one business day to get your loan approved. Once the borrower signs a loan agreement, the loan proceeds to be funded one business day later.
This is one of the faster loan incomes, as many other lending companies usually take about one to two weeks at least to lend you the loan.