Top 11 Apps for Busy Entrepreneurs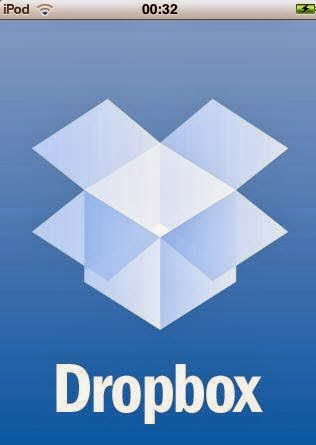 Running a business is hard work, but with the help of these 11 top apps, it can be more efficient and easier to manage.
Starting a business requires the entrepreneur to understand a variety of aspects that stretch beyond the product or service they provide.
There are a variety of administrative, financial, and technical details that need to be worked out in order for a business to succeed.
Finding the right methods to make a business run smoothly can sometimes be the most difficult part.
Luckily, in today's business world, there are apps for almost any business strategy an entrepreneur needs to perform, including the need to share files, run a conference call, scan documents, and manage general tasks.
Following are the top 11 apps available for entrepreneurs.
1.    DropBox. If you do any type of file sharing with business associates or clients, DropBox will quickly become your go-to app. By storing your files, videos, and photos in the cloud, you can access them from anywhere and share them with anyone. There is no more worry about a lost email, misplaced fax, or depending on a courier service. Everything you need is right there when you need it.
2.    UberConference. If you ever run a conference call, you need UberConference. This easy to use app makes it almost foolproof to schedule, or be a part of, a conference call. It works on almost any type of phone, including smart phones and land lines, and keeps you in control of what everyone can hear.
3.    Genius Scan. Remember the days of running to the copy shop to have a large project scanned and sent to a client? Maybe you did not need to go that far, but you had to invest a hefty amount in a professional scanner that could handle your workload. Today, there is Genius Scan, the portable scanner that sits right on your smart phone and allows you to scan and send documents as a PDF.
4.    Thunderbird. If your business requires you to have more than one email address it can be time consuming to check multiple email accounts throughout the day. Thunderbird allows you to have all of your email accounts accessed in one place. Each account is kept separate, yet there is one login and one place to look at your various accounts.
5.    Evernote. Every business, regardless of its industry, needs some type of document editing software. Evernote allows you to have that ability on the go. This app is in direct sync with the cloud, allowing you to access your files wherever you are and even edit them on the go, ensuring that you are always providing accurate information across the board.
6.    Asana. Project management is the cornerstone of any business. Asana allows you to have everyone on the same page at all times. There is no need for multiple emails or phone calls, everyone can log in, comment, and complete tasks and everyone on the project will instantly be on the same page.
7.    Square. If your business requires you to take payments wherever you are, it is to your advantage to have Square. The card reader is plug and play and gives business owners the instant ability to take credit card payments anywhere. The funds are typically available the next business day and you can provide receipts just like a brick and mortar store.
8.    PayMo. As an entrepreneur, time is money. When business owners are unsure about where they spend their time, it could be detrimental to their business. PayMo allows entrepreneurs to calculate their time spent on each client's project, enabling them to invoice accurately as well as manage their time appropriately.
9.    Card Munch. Entrepreneurs who must network in order to succeed can benefit from Card Munch. Rather than having a wallet filled with numerous business cards, Card Munch instantly scans the card and saves the information in your contacts, which means no more paper cards!
10.    Google Wallet. For those entrepreneurs who prefer not to carry their business credit cards around with them, they can have the card information stored in Google Wallet. When they need to pay for something, they simply use their device to pay.
11.    Photosynth. Sometimes business owners just need to take a picture to visualize something. Photosynth allows business owners to stitch pictures together to get a full view of a prospective venue, building, or any other space for which they need to remember its layout in the future.
Business owners have a plethora of tools right at their fingertips to make owning a business not only simple, but efficient and effective. There is no longer a need for large paper trails, constant phone calls, or scrambling to meet everyone's schedule for an in-person meeting. Through the use of these top 11 apps, it is simple to run a conference call, pay someone, receive payment, and share files in a snap.
| | | | | |
| --- | --- | --- | --- | --- |
| | | | | Written on 1/9/2014 by John Reiley. |
Photo Credit: Funkbreaks
Like this Article? Subscribe to Our Feed!