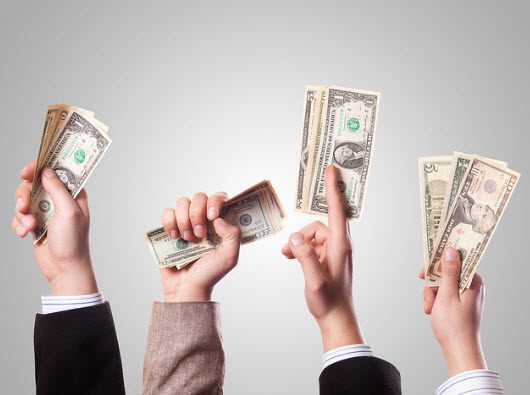 One of the most exciting aspects of the Internet revolution is the array of possibilities available for making money by working online.
In these rough economic times, many of us are looking for ways to earn extra income. Whether you're looking for full time work or just picking up a little on the side, there are tons of opportunities for working online—if you know where to look.
Working from home is especially attractive if you're disabled, raising a family or acting as caregiver for a loved one. While having a physical problem, needing a flexible schedule or just being over 40 can hinder your efforts to get a "real job," working online just requires hard work, critical thinking and a lot of luck! Here are 12 ways to make money using your computer.

Do transcriptions
If you're a fast typist with previous experience transcribing audio, you could make a little extra cash working for websites that need written transcriptions for the hearing impaired. Online job sites like Odesk or Elance are good places to check for job openings. To get repeat work at transcribing, you must be fast and accurate as well as having good grammar and spelling skills.
Get into affiliate marketing
This basically means you get paid for promoting the products or services of others. This involves posting videos on YouTube containing links to products or using links to incorporate affiliate advertisements into your own page, blog or website. If you have a page or blog with strong content and heavy traffic, check out sites like Commission Junction for products or services that will let you connect.
Sell your music
If you have a band with a local following and want to make more money as well as expanding your audience, try recording an album on your own and selling it on your site. Use social media to spread the word about your act and your music. This is likely to be a more lucrative route than trying to get a major label deal, especially if your music isn't the kind of commercial pop/rap that's selling these days.
Write an eBook
Are you an expert on something? Do you have a fascinating life story or an inspiring tale of overcoming adversity? Better still, do you have the secret for doing something that many people are looking for the solution to? Why not write an eBook about it and sell it at online retailers like Amazon? You don't need a literary agent or a publisher, but you do need a compelling idea that people will pay money to read about.
If you still haven't found the idea that will work for you keep reading for more online money making tips.