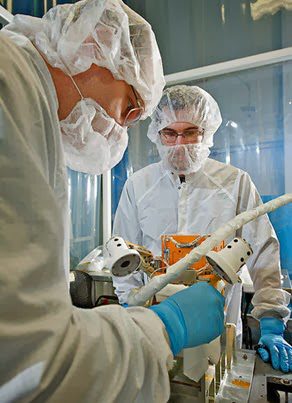 The choice of a specialist in a certain field is usually a long and difficult process.
On one hand, every person must have a clear idea of what they are best in what they would like to work after graduating.
And on the other hand, we must also have realistic expectations about our career development, which requires more of a rational approach, which is determined mostly of the labour market.
Usually, the most promising jobs are considered as such because they are more preferred than others, or because there is a certain deficit in the labour market.
In the last couple of years jobs that are associated with science, technology, health, education and business are considered as most promising.
However, the last category includes jobs and occupations that allow more creativity and are  especially suitable for people, who don't feel well at a 9-to-5 jobs at the office.
What is the labour market's demand?
The field of Information Technology continues to be among the most popular educational and career areas, especially the combination between information technology and medicine or information technology and environment-protecting sciences.
With the ageing of the "baby-boom" generation, the medicine and health sector will also continue to gain more stable positions, which means that it will offer some of the best-paid and most promising jobs in the next 5 years. One of the most perspective jobs in this field is biomedical engineering or people responsible for creating and developing products that improve our health.
No matter that the economic crisis over the last few years has reduces the demand for financial and economic specialists, there are still some promising jobs for financial advisers and analysts, who monitor the financial status of a company and evaluate the options for any future investments.
A relatively new job that has been gaining popularity recently is the so-called cost estimator. This is the person responsible for making the preliminary budget for a project that a certain company would like to start working on. More and more logistics professionals are also demanded on the labour market, which provides a lot of competition.
The jobs that are considered more "creative" also offer great opportunities for professional development, which means a greater demand for people to compile technical manuals, copywriters, etc.
What are the most promising jobs for the next 5 years?
•    Human Resources Manager
This is a job that has become very promising over the last few years, since most companies need qualified people take care of the personnel selection.  Human Resources Managers (also called HR specialists) are employed by modern and successful companies, which automatically determines the satisfactory payment thanks to the fact that such companies are highly competitive and want to work only with the best employees, hence such companies are ready to offer the best working conditions. Furthermore, the market is still not flooded with such specialists, which makes the field a great choice for young and energetic people.
•    Plastic surgeon
Plastic surgery has become a perspective field over the last fifteen years. Unlike the mass discontent of medical experts recently, plastic surgeons usually work in the private sector and their services are quite expensive, which makes the job prominent and perspective. Furthermore, human vanity is what typically makes people's demand for the job even more increasing than ever.
•    Programmers and Web Specialists
The Internet and all kinds of businesses related to it are our future. So, this is exactly why programmers and web specialists work in the only industry that is minimally affected by Global financial crisis. Years ago there was a huge shortage of specialists in this field, but now more and more your people choose this industry to work in.
•    Dentists
Dentists, orthodontists, and dental technicians will always be some of the most-promising jobs. The specifics of their work determines high salaries, which makes the job one of the most preferred ones.
•    Financial Manager
Financial experts will always be present in the "most promising jobs" charts. After all Financial Managers are key figures in any company and the better you become in your job, the more prosperous company you have a chance to work for.
Like this Article? Subscribe to Our Feed!