Shopping For A New iPhone or Smartphone? Here's How to Get the Best Trade-in and Most Money for Your Old Smartphone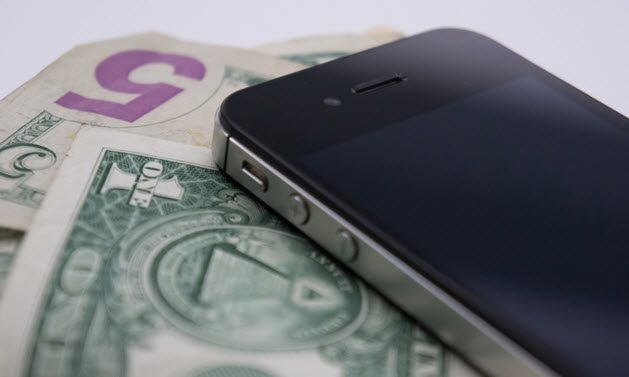 This week's announcement that two new iPhones will be hitting the market has caused a lot of us to think about getting a new smartphone.
Back in the old days, like 10 years ago, used cellphones had little value and most of us just tossed them into a drawer and forgot about them or donated them to charity.
All that has changed, as smartphones get smarter and have longer lifespans. Now used phones are as marketable as used cars, although the age and model of your old phone determines whether you're selling a Honda Civic or a Yugo. Selling an old phone, or getting credit toward the purchase of a new one, gets easier all the time as more retailers are offering trade-in deals to get your business.

One place where you've been able to buy or sell a used phone for several years is eBay. There you can find a wide selection of unlocked iPhone 5 models, most selling for $300-$500, and the site has a guide to listing your phone. The down side of selling on eBay is having to keep up with bids and do the shipping once you have a buyer.
Selling a phone on Craigslist has the advantage of speed—you may be able to get cash for your phone within one day—but there's the hassle of dealing with flaky potential buyers. Also, your pool of interested parties is going to vary according to where you live, and if you reside in a rural area or small town, you may not get anyone willing to pay what your phone is worth.
That's why the trade-in programs from the retail chains and online sellers are worth checking out. Most of them allow you to walk into the store with your old phone, get an instant quote on trade-in value, pay a few bucks (and sign a new contract), then walk out with a shiny new smartphone.
There is one major catch involved in this scenario however—to get the best deal on a new phone, you need to be eligible for an upgrade from your carrier. If you're still tied down to what's left of a two-year contract, you'll be better off waiting until your time is up and you're free to shop around.
If you're itching to trade that old phone in on a new one, there are several tech chains ready to help you scratch that itch. If you're in the market for one of those new iPhones, Apple has just launched an in-store trade-in program that makes it easy to get credit for your old one. Just walk into your local Apple retail store, hand the phone over to a clerk and ask for a quote.
The Apple recycling program is offering up to $215 in credit for a used iPhone 4S or up to $325 for an iPhone 5. The amount of credit you can expect depends on the condition of the phone as well as the carrier, with AT&T models bringing more than those from Verizon or Sprint. Don't expect to be offered anything for a non-working phone or one with obvious damage.
But what do you do if there is no Apple Store near you?  Don't worry because you have more options.  Keep reading to see where else you can get a great trade-in offer for your smartphone.
If there's no Apple Store in your neighborhood, Walmart and Best Buy also offer trade-in programs. Both offer online quotes or in-store credit toward a new phone.
Walmart has just introduced an in-store trade-in program that lets you take your old phone into one of the chain's 3,600 Walmart or Sam's Club stores and get immediate credit of $50 to $300 towards the purchase of a new phone with a two-year contract. Walmart's trade-in quotes on iPhones range from $160 for an iPhone 4S from Sprint or Verizon to $205 for one from AT&T up to $315 for an iPhone 5 from AT&T or T-Mobile. If your old phone isn't from Apple, Walmart is also giving credit on other used smartphones. The Samsung Galaxy SIII fetches $175, while the Galaxy S2 is worth $52. Walmart's trade-in program starts on September 21.
Walmart is doing more to lure you into their stores by offering discount prices on the new Apple iPhones. The chain will be selling the 16GB iPhone 5C for $79, a $20 drop from the retail price of $99. The 16GB iPhone 5S will go for $189, $10 down from the regular price. Both deals include a two-year contract with one of the major carriers. It won't be a huge surprise if rival retailers come up with comparable deals over the next few weeks.
Best Buy has had a trade-in program on various devices for a while now and is offering credit amounts slightly better than those of Walmart, starting at $178.50 for an iPhone 4S from Verizon or Sprint to $346.50 for an AT&T iPhone 5.
If you're looking to score some cold hard cash for your used smartphone, check out Gazelle.com. Gazelle will buy your old phone and send you a check in amounts of up to $200 for a T-Mobile iPhone 4S or $330 for a T-Mobile iPhone 5.
Be warned that not every used phone can be traded in for a big down payment on a new model. A "flawless" 8GB iPhone 3GS is worth only $12 at Gazelle, even if it's unlocked. On the bright side, that non-working 3GS that you've been using as a paperweight since you left it in your jeans pocket and ran it through the wash cycle is worth $5, so you might as well trade it in and buy a Happy Meal. A 2009 BlackBerry Bold in working condition will bring a little more—$31. If you bought the Samsung Galaxy SIII last year and want to upgrade, Gazelle is offering $165—a nice down payment on the SIV.
Another chain offering big bucks for used iPhones is GameStop, where trade-in estimates start at $199 for a Sprint iPhone 4S and go up to $405 for an AT&T iPhone 5.
From now until the end of the year, and especially around Black Friday in November, all of the smartphone sellers will be competing for your business, so you can afford to bide your time and be picky.
While Apple has always been stingy about allowing retailers to offer discounts on their products, that doesn't preclude the chains from throwing in a gift card or offering an extra few bucks on your trade-in. Starting September 16, you can pick up an iPhone 4 for ten cents and get a $100 Walmart gift card. That's a sweet deal if you have a teen begging for a phone and that gift card can buy a few Christmas presents.
While the Apple faithful will be camping out in front of Apple Stores to be the first to get their hands on a shiny new gold iPhone 5S or dreamy pink iPhone 5C, savvy shoppers will be comparing the trade-in values on their old phones and checking sale circulars to see which chain is offering the best deal on the new smartphone they've been craving.
Everybody wants to sell you a new phone, so it's a buyer's market. Whether you're eyeing a top-of-the-line smartphone or just looking to upgrade your old one as cheaply as possible, it's a great time to get a deal on a new phone.
If you are feeling overwhelmed with all of the different choices of smartphones be sure to check out this article that will help you choose Which of the Top 10 Smartphones Is Right For You.
| | | | | | | | | | | |
| --- | --- | --- | --- | --- | --- | --- | --- | --- | --- | --- |
| | | | | Written on 9/16/2013 by Linda Cauthen. | | | | | | |
Like this Article? Subscribe to Our Feed!