Indigo Platinum Mastercard Review: Fast and Easy Card Process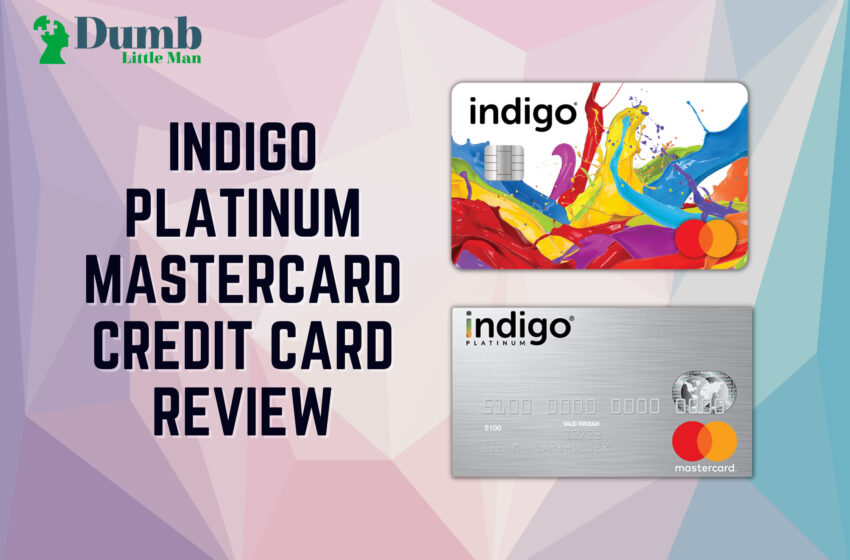 The Indigo Platinum MasterCard is the perfect option for lower credit scores. But it is essential to know that it might not be the only ideal option for you. The Utah-based Celtic Bank issues this card, and it is available in multiple colors and design options.
Do not let it distract you from the additional fee you have to pay because it can be pretty costly for some people. It also gives the option for an expensive pathway towards building your credit score in the future. If you have a terrible credit score, better options are available. If you have a bad credit score, it can be tough to qualify for a credit card.
The Indigo Platinum MasterCard does not require any security deposit and enables you to get a credit card without having to put down any money on the table at all. The credit limit is only $300, and there is no annual fee. However, you might have to pay a yearly fee of $75 in the first year and after that $99, but it will depend upon your worthiness.
Overview: Indigo Platinum Mastercard Review
Card
Best For
Fee & Credit
More Details

Best For Credit Building and Easy Pre-qualification Process

Annual Fee: $0-$99 • APR:

24.9%

 

• Features: Easy pre-qualification process with fast response
What is Indigo Platinum Mastercard?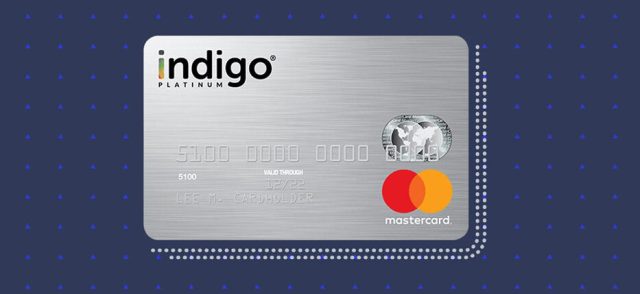 The Indigo Platinum MasterCard enables people with bad credit and considerably contributes to the system. This system keeps the people with bad credit in a continuous cycle going through a financial crisis in their life.
If you want to determine the credit score, you must choose the credit utilization ratio. It is the amount of debt incurred compared to the credit available. You should not use more than 30% of the available credit to maintain a healthy credit score in the future.
If someone is applying for a $300 line of credit, they will need at least $100. If you do not have $100 to pay the balance, it can be challenging. A Perfect World does not exist for those whose credit score has already been damaged because they do not have any way out. You can get an offer for an annual fee by using marketing channels like mail. However, the yearly price can be as high as $125.
Indigo Platinum has an annual fee of up to $99. This card does not offer any rewards for its customers. However, the annual fee also counts against the credit limit when you have opened your account. It is charged to your account.
How does Indigo Platinum Mastercard work?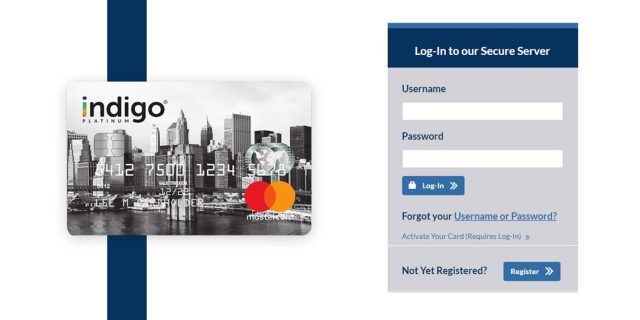 The Indigo Platinum MasterCard enables individuals to build a better credit score. You can do it with monthly reporting to three credit bureaus. It is different from the traditional options available for building credit because it is an unsecured credit card. You will not have to make any cash deposit as it is collateral. You might have to pay an annual fee, but it depends on your creditworthiness.
This card will be the perfect option if you have no credit score. You will not have to go through a lengthy process, and you can even be pre-qualified you do not have a Credit score. The best part is that you will not have to pay any security deposit at all, which means no money is required to be brought to the table in the first place.
It is essential to keep in mind that this credit card offers no rewards for the customers. The only purpose of using this card is to improve your credit score and only make the Purchase you can afford to pay off later. Otherwise, you will have to pay a penalty of up to 29.9 %.
If you are looking forward to doing it at the cost of creditworthiness, then you can spend higher than 30% of the credit limit. But it is just for survival. It is not an option for you when putting forth on your table is at risk, and that is why you need some other solution in that case.
When you do not have a great credit score and want to improve it, the Indigo Platinum MasterCard will help you reach there. After practicing some good habits, you can quickly build up your credit score again. There can be a pricey annual fee that you will have to pay due to the low credit limit of this card.
Click Here to Get Started With Indigo Platinum Mastercard Credit Card.
What are the Features of the Indigo Platinum Mastercard?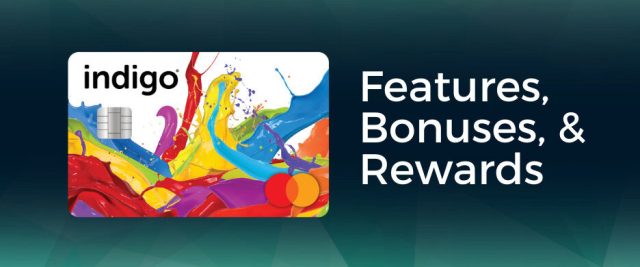 Let's take a look at the features offered by this secured credit card!
The Current Sign Up Bonus
The Indigo credit card does not have any signup bonus or other reward for the customers. No reward feature is available for cashback programs, but you can get a reward card without having good credit. You can get a 0% cash advance fee for the first year.
Benefits
There are multiple benefits of making use of the Indigo Platinum MasterCard. It is the only option for you when you do not have a credit history. However, you will not get any welcome rewards or cashback program rewards. Only standard features are available which will help you to manage your finances.
Soft Credit Pull
When you apply for a credit card, you have to go to a Credit check first. It affects 10% of your credit score for the upcoming two years at least. But if you have bad credit, you will have to face many challenges when you want to qualify for a credit card.
The prequalification of the Indigo Platinum card has a soft credit pull instead of a hard credit check. That is why you do not need to worry because this will not impact your credit score.
Fast and Easy Application Process
Most credit cards have a very time-consuming and lengthy process to obtain them. But that will not be the case for you when you apply for the Indigo Platinum MasterCard because it is the most accessible car to get.
All you need to do is provide them with all your basic information, and then the entire process will take less than one minute. You need to be more than 18 years old and have a social security number before applying for this credit card. But if you are from Alabama, you need to be 19 years old to get this credit card.
Build your Credit Score
It is straightforward to build your credit score with a credit card. All you need to do is be responsible and make all the payments on time. Only then will you be able to get a good credit score. The initial annual fee is a $300 credit limit, and that is why it is challenging to keep a low credit utilization ratio.
High Approval Rate
This card is perfect for those who have a lower credit score or no credit history at all. However, if it has a high approval rate that will be very easy for you to improve your credit score.
Standard Credit Limit without Security Deposit
You can access the Indigo Platinum MasterCard credit limit if you do not have a security deposit. It means that this is an unsecured card, and you will not have to tie up all your finances as collateral.
Security Features
The Indigo Platinum MasterCard offers standard security for the primary and secured card option. When you decide to get this card, you will be eligible for the MasterCard ID theft protection. This service will further give you a complete monitoring of your social security number. It will make things safe and secure for you.
You will also get a monitoring feature for your email address and credit card accounts. The specialist is available to help you recover your version 24 hours a day and seven days a week if you have a security threat.
What is the Credit Score Requirement of the Indigo Platinum Mastercard?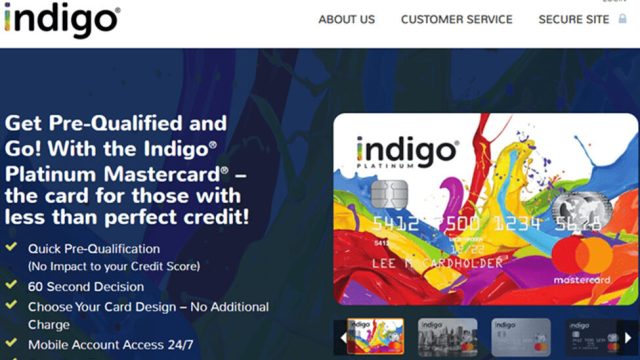 The Indigo Platinum Mastercard is made for issuers suffering from poor credit who want to build their credit history, which according to Experian one of the three major credit bureaus, defined as a credit score that is between 300 and 579.
An unsecured card comes with the possibility of increasing your credit limit. The Indigo card® has an initial credit limit of $300 to $1,000. If you make your first six monthly payments on time, you may be eligible for a credit limit increase.
It offers the applicants credit approval options with fair credit and the credit limit increases with the payment history. Moreover, the free credit score feature is excellent with auto rental insurance and limited credit history.
How much does Indigo Platinum Mastercard Cost?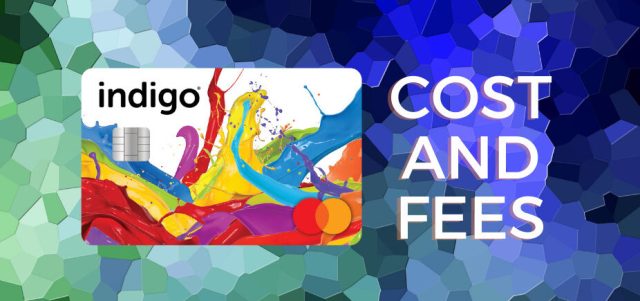 Here is the cost detail! The card features a 24.9% variable APR to offer beneficial services with its own proprietary website rules. What about the annual fee? It will charge an annual fee of $75 in the first year and $99 after every year.
However, Indigo doesn't offer any reward program. But wait! There is a foreign transaction fee of 1% and cash advances of about 3%.
Click Here to Get Started With Indigo Platinum Mastercard Credit Card.
Who is Indigo Platinum Mastercard Best For?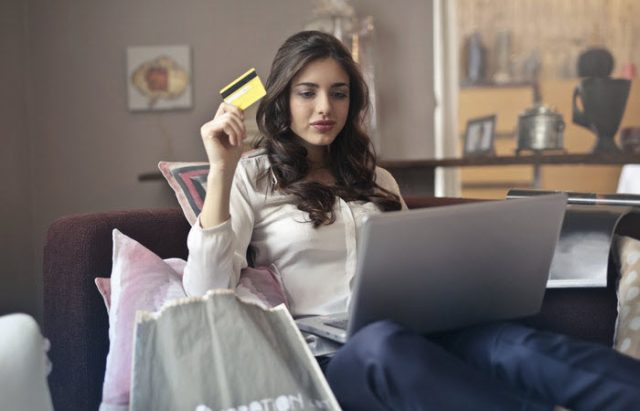 This card is specially designed for those people who have a poor credit history or no credit history at all. If you are looking forward to rebuilding your credit history, it will be the perfect option for you. This card is designed for people who cannot come up with a security deposit required to obtain a secured card.
If you compare the Indigo MasterCard with all the other traditional cards, you will find out that it has a low and fixed credit limit of only $300. It is a meager limit and makes this card more attractive for people to build their credit score quickly and make a Credit history. You can easily use it to make purchases.
However, it is essential to note that you will not get any travel benefits by using this card, and it will charge a fee on all the transactions made in a foreign currency. That is why it will be a poor choice for you if you are going on an international trip and it is not recommended at all. If you already have a bad credit score, it can cause you a lot of other trouble.
The card has a fixed APR. It is not the right card if you want to carry a balance. If the credit utilization is low, it will be better for you as far as credit bureaus are concerned.
Indigo Platinum Mastercard Pros and Cons
👍 PROS
► Requires No Security Deposit
As unsecured credit cards are mostly unavailable for people who have poor or no credit history, due to this such consumers generally look for a secured card that only requires a security deposit and also works as the card's credit limit.
The Indigo Platinum Mastercard does not require a security deposit. Instead, you can get access to a highly revolving line of credit from where the fees are deducted if your credit history does not qualify you for a card without an annual fee.


► Designed for people with bad or no credit
This card is no less than perfect credit as it features a higher credit line making it ideal for credit building. The credit building card offers exclusive results on on-time payments and maintains accurate information on a credit profile. You can get online account access with the pre-qualify option and build credit as required.


► Customizable card design
Another exclusive benefit is the card design! The card features an advertising-supported comparison service with pre-qualification and hard credit inquiry. Moreover, it is one of the secured credit cards available for the credit card issuer.
👎 CONS
► Annual Fee
You will be considered for three types of Indigo Platinum Mastercards while submitting your loan application. Your qualification depends upon your creditworthiness as it might cost you $75 for the first year and then $99 afterward.
Whether you qualify for the card or not or the fees you pay all depends upon a review of your debt and income. In contrary to the traditional cards the credit score is not necessarily a big deal since many issuers may not have the necessary credit history required to create a score.


► Low Credit Limit
If you are approved for an Indigo card then you will be awarded a $300 credit line. It is notably a low and firm number as compared to some other unsecured cards that offer initial limits of about $300 to $1,000.
The other cards also check that how the credit limit may be raised over time based on your behavior. Indigo does not mention any increase to its limit.
Indigo Platinum Mastercard Compare to other Cards