How to Really Maximize Your Credit Card Rewards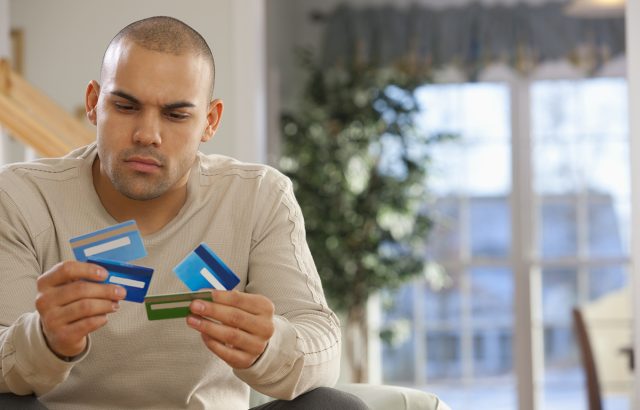 Credit card reward cards are extremely popular but odds are you aren't getting the most out of yours. In fact, poor execution or poor planning can actually result in your credit or account balance being negatively impacted by the use of these cards.
However, if you know what to look for you can learn how to maximize these rewards and get the most out of your credit cards. Some of the greatest rewards your credit card offer are the ones they don't advertise. I hope to shed some light on these rewards and help you make your financial situation a little bit better.
Choose the Right Card


Finding the right rewards card is the first and most important step towards maximizing your rewards. This may sound difficult at first considering the card companies spend millions in advertising trying to convince us that their card offers a unique advantage over all the others.
I'll let you in on a little secret the card companies don't want you to know. About 95% of all rewards cards offer the exact same reward; 1% cash back. They each package it differently such as airline miles, points, cash, hotel discounts, etc., but the truth is a "point" or "mile" is generally worth 1 cent. In the end all the rewards still end up being the equivalent of about 1% cash.
Finding the exceptions to this 1% rule is a key to maximizing your rewards. There are a handful of cards out there offering 1.25% or 1.5% cash back. By using these cards you'll earn 25%-50% more rewards than you would otherwise.
Don't Be a Sucker for Promo Rates


You may be thinking, why settle for 1.5% when I saw a commercial last night advertising 5% cash back? The reason is these promo rates have ridiculously

low limits

which you're going to hit very quickly when trying to maximize your rewards. Afterwards they drop to the standard 1%. You're better off taking the 1.5% long term than 5% promo followed by 1%.

 
Opt for Cash Back


Take the cash back. There's no sense in dealing with the headaches and restrictions that come with the points or miles when they are not providing you any extra benefit.

 
Find Cards that Offer Benefits

without

Spending
Did you know some cards can offer you significant benefits without you ever spending a dime? For example, the Citi Drivers Edge card offers you one point (i.e. one cent) for every mile you drive in your car. You just send them a copy of your last oil change statement that shows the mileage on the card and they'll send you the cash. If you change you're oil every 3,000 miles, that's basically a $30 mail-in rebate on your oil change. There are also cards that offer a free companion airline ticket. By using these only when you want to take a trip you can still save 50% on your flights.

 
Make Your Daily Purchases on Credit Cards


If you're like me you hate to pay cash for items. It just seems much easier and convenient for me to use my debit card for most purchases. Plus it provides me with a record of where every dollar was spent through online banking. It also saves me trips to the ATM which saves me money on ATM fees.
Why not switch over to using a credit card for these daily purchases instead? They have all the benefits of using a debit card plus you can earn added rewards.
Most banks provide free online bill pay now so you can easily transfer the funds from your checking account to pay off your credit card without accumulating any interest.
Take Advantage of the "Minor" Benefits:


Virtually every card now offers a slew of minor benefits that most people don't take advantage of. For example, why pay for a AAA membership or to have your car towed when your credit card is most likely already providing you emergency roadside assistance?
Also, remember this point the next time the sales guy tries to talk you into an extended warranty. Again, your credit card may already provide one. Many do.
One of my favorite "minor" rewards that many cards offer are price protection guarantees. With these, if you find a better advertised price on a item within 30-90 days of purchase, depending on the card, the card issuer will refund you the difference. Many people took advantage of this about a month ago when the iPhone had a $200 price drop.
Use this Cash Back Wisely:


No matter how much you maximize your rewards, the truth is getting back 1.5% of every dollar you spend may help put a little extra disposable cash in your pocket, however, it isn't going to have a serious impact on your life. That is unless you use it very wisely. What percentage of your income do you put away for savings or invest currently? There's a chance this 1.5% may result in a significant increase.
For example, Fidelity Investments and Merrill+, both offer the 1.5% cash back and will automatically apply these rewards to a retirement account, or a 529 college savings plan. It all happens automatically so you don't have to mess with transferring the funds or be tempted to spend these rewards.
Pay Your Bill in Full:
Credit card rewards are only worth it if you pay off your card in full every month. The interest charges from a single month of spending can easily wipe out the benefits of any rewards you earn.

AGAIN – be sure you can pay off your bill in full each month before taking advantage of them.

 
Jw Corbett is the CIO of Credit Web which offers an in-depth supply of credit related information.
Like this Article? Subscribe to Our Feed!