How to Earn Money on Social Media in this Pandemic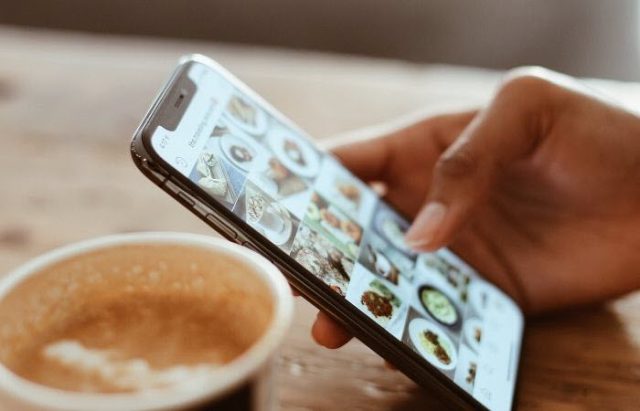 With the onslaught of the pandemic, more and more are finding themselves without work as numerous industries lose revenue at an alarming rate. In America alone, it was reported that 20.5 million Americans were unemployed as of April 2020. That alone is enough to push people to find alternative sources of income – whether it be a part-time job to keep afloat or an online work to market their skillset.
A new audience has emerged, hungry for information and connectivity with others in the same situation, and even content creators have taken notice. Many social media influencers have diversified their content to cater to this new paradigm shift, moving towards lifestyle and fitness as more of their audience find themselves staying home.
While social media can be a gray area, it's obvious that it can be an effective platform for marketing. Even small businesses are jumping on the bandwagon and using social media to their creative advantage. It's not too late to use your social media platforms to start earning money in these trying times. Here's how you can get started:
Market yourself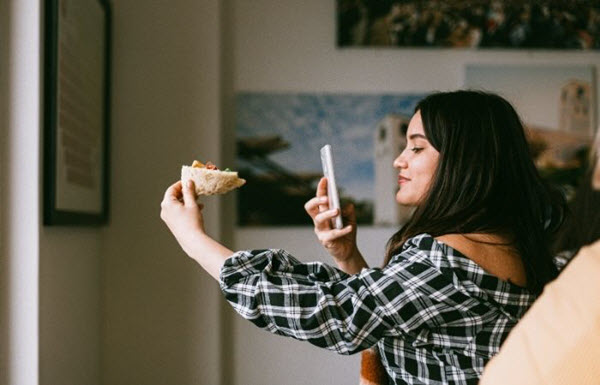 Social media influencers are making money independently by marketing themselves as their own product. In 2017, 86% of brands depended on influencer marketing campaigns. With the pandemic putting a halt to full-blown productions and cutting budgets, brands are looking towards social media influencers as an alternative to produce and air their ads.
Grow your following by defining your own brand and tone with an attractive feed. And this can be done easily using free downloadable apps on Google Play and App Store like Instasize, which allows you to customize and create eye-catching posts with its array of filters, fonts, and photo-editing tools.
Engage your followers
Use your following to your advantage to get the word out or redirect them to the social media page of your brand. But more importantly, you need to get your followers engaged first. The best place to get the engagement you need is on Instagram where it has 58 times more engagement per follower as compared to Facebook.
Stand out with visual appeal on your feed as the human brain processes visuals 60,000 times more than text. Use eye-catching photos and graphics, and add context to your content. Ask the audience their opinions on product-related posts to get them engaged.
Promote your product
Use your social media account to advertise what you are offering to your audience. Make sure that your bio includes professional information, including the link to your website and contact information (an email address should suffice). Get clear and attention-grabbing photos of your product, which you can repost from your customers, to add a human touch.
While Facebook includes Groups and Maketplace that lets you sell products to virtually anyone in your circle of interest or area, Instagram, as a platform, allows you to build your brand, promote it, and gain an engaged following. Besides, it makes more money, too. An engaged follower on Instagram is likely to spend $10 more than an engaged follower on Facebook.
Tag your products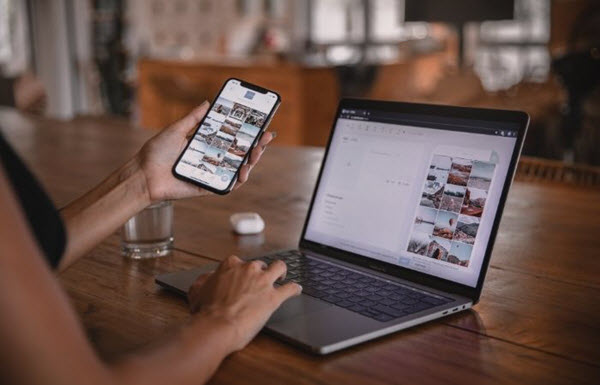 Instagram also includes a neat feature that allows customers to shop your products directly on your page through shoppable posts. Customers can click on product tags on your post and add it directly to their carts without having to leave your page.
To add product tags for shoppable posts, you'll need to merge your shop's Instagram profile to your Facebook shop or Business Manager catalog which you'll need to be an admin of. Once connected and approved, you'll be able to tag products on your Instagram posts.
Advertise your skills
If you're a professional in a certain field, you can market your expertise online – particularly on social media. Offer your skills per project or up your profile to get hired as a remote employee. Professionals are taking to social media to offer their skills while the pandemic has rendered them unemployed.
Many are also realizing this new direction could be an opportunity for something bigger. Comedian Matt Levy took to Twitter to offer his writing skills on a per-project basis. Seeing its potential for success, he's looking to start an independent public relations company in the near future.
With the pandemic in tow, now is the ideal time to think outside of the box. As more and more lose their main sources of income, it has become apparent that new paradigms need to be adapted in this new normal. And fortunately, with present technology, the opportunities continue to present themselves as more and more needs arise from a shifting consumer market.
Think of a skill or something you're good at and hone it. Find your target audience and market it properly using the proper social media platform. It's a risk but a worthwhile one if you use your creativity to your advantage.
Like this Article? Subscribe to Our Feed!

Denise Langenegger is part of the team at Instasize – a content creating tool kit for anyone editing photos and online content on mobile.