5 Practical Home Improvements To Sell A House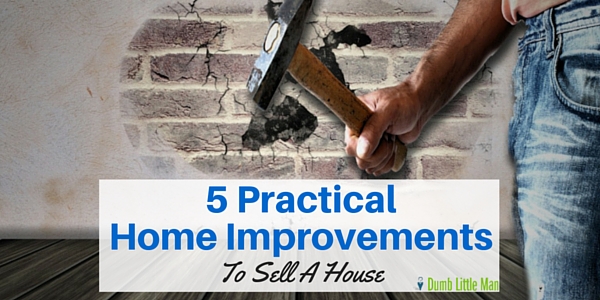 Are you planning on selling your home? Before you do so, consider doing improvements and renovations on your home to raise the value of your property.
Deciding on the right home improvements to sell a house can be a bit tricky. Aside from a limited budget, the wrong choices can also put all your hard earned money on renovations that won't carry a return of investment for you.
To avoid unnecessarily burning holes in your wallet, here are the 5 best things you can do to raise the value of your home.
1. Fix Structural Problems
Before you even begin considering cosmetic improvements, make sure to assess the foundation of your house first. The presence of structural problems can greatly affect the selling value of your home as most buyers could easily lose interest the minute they hear about repairs.
This is particularly true when selling old houses. Although there are buyers who are interested in buying antique homes, not all of them are very accommodating when it comes to expensive and extensive repairs.
While fixing structural problems can mean spending extra cash on your end, it can help boost your sale and shorten the selling period. If you aren't capable of fixing the problems before placing your home on the market, keep in mind to fully disclose all issues with the buyer. Most state laws actually require it.
See Also: DIY Home Renovating — How Much Equity Will You Gain?
2. Replace Broken Windows and Doors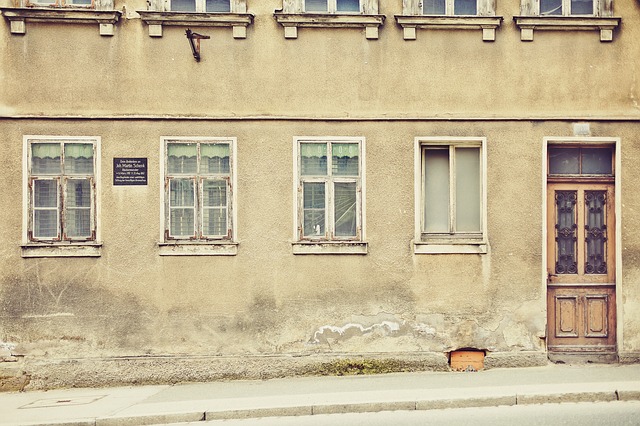 When getting a potential buyer inside your home, you want to make sure your property looks well maintained and kept. The best way to create this impressions is by checking if your doors and windows are in top shape.
If there are only minor issues, you can't skip replacing your entire door or window. A broken lock, for example, doesn't necessarily mean you have to buy a new door. Simply replace any broken or dented parts and it should look as new. You can also add a new look by repainting.
Aside from aesthetic purposes, doors that aren't broken or damaged are good signs that you take security as a serious matter. It gives buyers a sense of reassurance that the home can be trusted to keep them safe.
3. Get a Kitchen Makeover
The kitchen is the heart of the home. It's one of the most common places in the house where the family spends most of the time together.
Renovating your kitchen doesn't have to be grand. In fact, simply replacing your old and stained counter tops with new tiles or granite can bring a whole different look to the room. If your budget permits, you can also replace the locks on your kitchen cabinets. Adding a new faucet or sink can also add to its visual appeal.
If you're going to get a total makeover for your kitchen, try to stick with a simple color scheme. Choose neutral colors and find fixtures that can easily blend with any theme. It's also a wise move if you can choose stainless steel materials. Granite countertops can also take most buyers' interest even at first glance.
4. Revamp Your Garden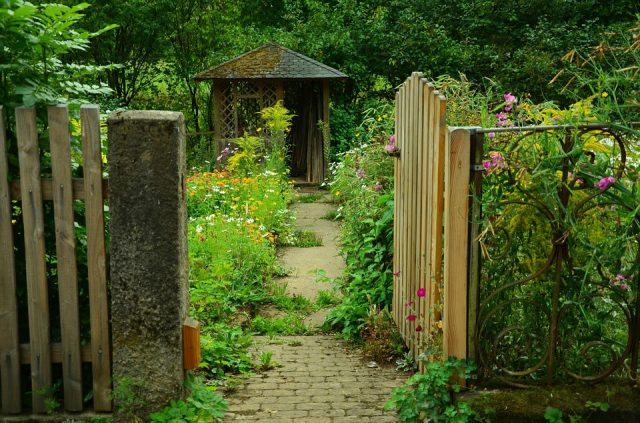 Your front yard is the first area of your property that potential buyers see. If it's filled with overgrown bushes and shrubs, there's a good chance that they'd just walk past it.
A neglected front yard isn't only an eyesore, but it can also prevent potential buyers from seeing the true value of your home. It can make your property look old, neglected and outdated.
When renovating your garden, try to keep things simple. Buyers also don't like the idea of spending too much just for its maintenance. You also wouldn't want to overdo it to the point that your property looks very different from the other homes in your neighborhood. You want to make your property stand out- but in a good way.
In managing your garden, you can trim the grass, add a few flowering plants and make sure the patio is clean. And while you're at it, you can also take a look at your roof. If it's already rusty or has holes, be diligent about replacing it. In case it doesn't have too many issues, you can just repaint it for extra appeal.
See Also: Top Home Improvement Design Ideas To Amp Up Your Porch This Fall
5. Go Green
Green housing is steadily becoming in demand. With the energy cost rising exponentially, it isn't surprising that more and more people are taking interest in eco-friendly homes.
To capitalize on this, you can make your home more energy efficient by making sure there's adequate insulation. You can also check for any leaks and apply weather stripping to your doors as you find them necessary.
Another good idea is to use double pane windows. They are helpful in reducing both heating and cooling cost by as much as 20%. You can also add a few ceiling fans to make cooling easier and more efficient. CFLs or Compact Fluorescent Light Bulbs are great to use instead of the traditional light bulbs as they consume less energy.
If you follow these home improvements to sell a house, you should be able to increase the property value of your home and shorten the waiting period. You'll also be more confident in selling your old home to a new family.
Good luck!