The Guide to Used Car Purchasing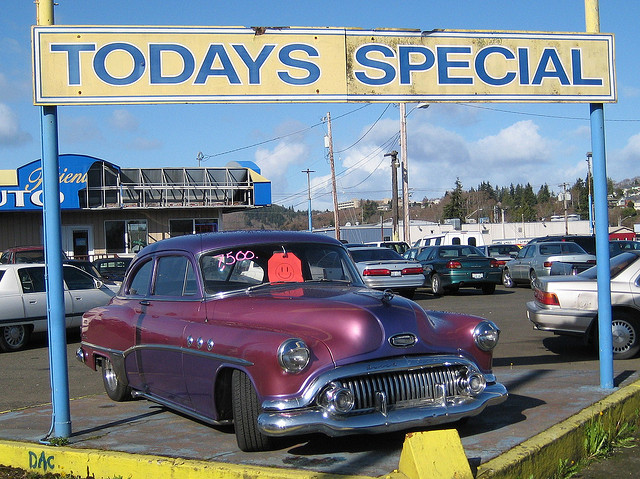 I am actually in the market to purchase a used car right now so when I read about a series of posts from a blog named Money, Matter, and More Musings, I was intrigued but admittedly skeptical. Today on the internet there is a ton of information related to this topic but the overwhelming majority is simply garbage.
This series of posts is different. There is no bias and it seriously contains great information that everyone should know. The series just started and here are the titles of each "chapter". When available, I've linked to it.
* Part 1: Classic Confusions
* Part 2: Vehicle History Reports
* Part 3: How to Inspect a Used Vehicle
* Part 4: How to Deal with Dealers
* Part 5: Certified Used Vehicle or Not?
* Part 6: Lease or Buy?
* Part 7: Practical Tips and Summary
As I mentioned, I want to trade in my 10-year old car for something a little newer and nicer. Heck, Dumb Little Man himself can't be driving a jalopy right? So if you have any tips on buying a car, please leave a comment!