What Factors Affect Auto Insurance Givebacks?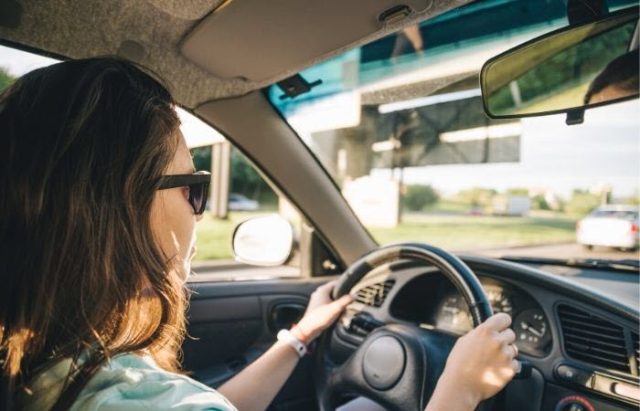 The world has looked very different since last year. With the closing of most places of business, the places one can drive to has been limited greatly. The amount of cars on the road has been drastically reduced since the start of the pandemic.
With people driving less, there is a question of how this can and will affect car insurance now and in the future. Autoinsurance.org has looked into those factors and has broken it down. According to the website, many parts of the country saw a 60 percent drop in the amount of miles driven.
Along with rolling lockdown, the pandemic also brought financial struggles with it. Furloughs have left many Americans without jobs and nowhere to go, and yet they were still stuck with auto insurance for the few occasions when they left their houses.
Because of this, insurance companies provided givebacks in the form of: deferred cancellation due to missed payments, no penalties for late payments, waived deductibles for those medical frontliners who commute, as well as financial aid and light-on-the-pocket payment schemes.
Some of the biggest insurers—GEICO, Allstate, Progressive, and State Farm—refunded premiums in response to the drop in mileage. With the refunds, premiums also dropped 25 percent. This totaled $14 billion returned to policyholders.
Despite the drop in driving for most Americans, a select few actually saw and increase in driving in the midst of the health crisis. The demand for delivery has sharply increased because of the need to stay indoors. Some people have also turned to gig work apps to alleviate the financial struggle. Apps like DoorDash and Grubhub allow for some people to stay indoors, but others are now driving more to fulfill the apps' demands.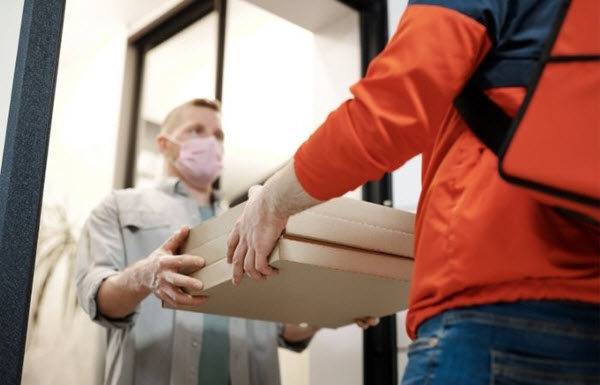 With all that in mind, will there be a total refund in the future of auto insurance? It is true that driving less equates to reduced low-speed accidents and lower rates overall. Still, it is unobtainable to provide an equal refund percentage.
There are multiple variables that keep full refunds from happening, such as: gravity or seriousness of accidents, hard-to-predict changes in driving habits, steeper repair expenses due to supply chain problems, and claims for slowed down repairs due to mobility restrictions.
Another factor is that, seemingly contradictory, less driving could mean more accidents. With less people on the roads, there is a higher chance for speeding. So, less traffic also entails increased high-speed accidents.
It could mean an increase of a whopping 50 percent in accidents while going over 70 mph and a 30 percent rise in road mishaps while going over 100 mph. The rise in speeding can lead to an increase in claims, higher cost claims, and more severe accidents.
One way to understand how all this can affect your insurance is to understand risk pools. Auto insurers have to insure all drivers nationwide, regardless of their driving history and level of risk. Risk pools spread the claims costs across more people to keep premiums lower. It is important to know what risk pool you fall into. High-risk drivers are teenagers and those with a history of violations. Low-risk drivers are experienced drivers who have never received a ticket.
The pandemic has also had people looking toward the future—where people are not stuck indoors—and that future will most likely include autonomous vehicles. Autonomous vehicles can also affect auto insurance just the coronavirus.
Considering 94 percent of accidents are caused by human error, it makes sense that self-driving cars could drastically change how insurance is calculated. An increase in these vehicles could lead to: a shift in liability, lower premiums, and fewer insurance claims.
But this brings up the question, who is liable when there is an accident?
Arguably, autonomous vehicles will shift blame away from the driver and will make driver history irrelevant. However, determining fault in these cases is difficult. If the driver is driving, normal insurance makes sense. If the car is in control, is the manufacturer or the driver liable? The simplest solution is no fault or split fault personal insurance.
Another solution is for the manufacturer to start providing insurance policies instead of personal insurance companies. This would eliminate the need to determine who is liable as manufacturers can calculate the odds of malfunction and charge based on that.
They also can lower premiums with upgrades and new releases. Autonomous vehicles would also lower the risk profiles of many drivers. It stands to reason that autonomous vehicles would reduce premiums by $25 billion.
Like this Article? Subscribe to Our Feed!
Brian Wallace is the Founder and President of NowSourcing, an industry leading infographic design agency based in Louisville, KY and Cincinnati, OH which works with companies that range from startups to Fortune 500s. Brian also runs #LinkedInLocal events nationwide, and hosts the Next Action Podcast. Brian has been named a Google Small Business Advisor for 2016-present and joined the SXSW Advisory Board in 2019.