6 College Courses That Can Get You High Salaries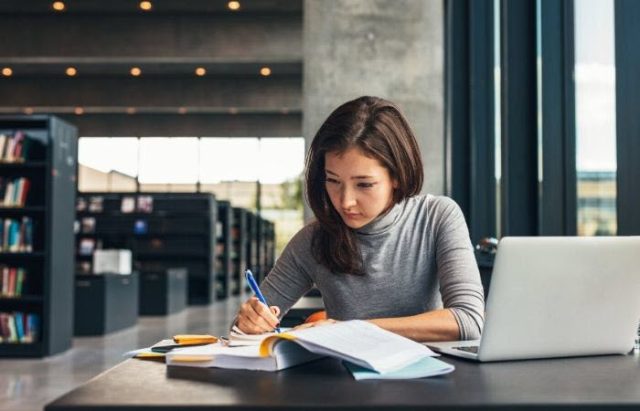 LinkedIn analysts in the new 2020 Emerging Jobs Report presented the current list of jobs that are considered the most promising. It was originally reported by CNBC. Thus, on the portal for finding jobs and employees, they have studied for five years the dynamics of the demand for professions and the growth of salaries, creating a rating of the most paid professions in 2020.
As it turned out, the field of artificial intelligence is one of the greatest career opportunities of our time – the average salary of specialists in this field is $136,000 per year, and the demand is increasing by 74% per year. Jobs are mainly concentrated in San Francisco, Seattle, New York, and Los Angeles.
Those involved in higher technical education in the United States are not lagging behind in terms of salaries as well – the report says that such a high level of salaries is due to a shortage of talented specialists and a small number of those who are ready to teach students new technologies.
Nevertheless, narrowly focused IT specialists are still leading in terms of earnings. Let's find out what professions can get you higher-than-average salaries, and where you can get them.
Robotics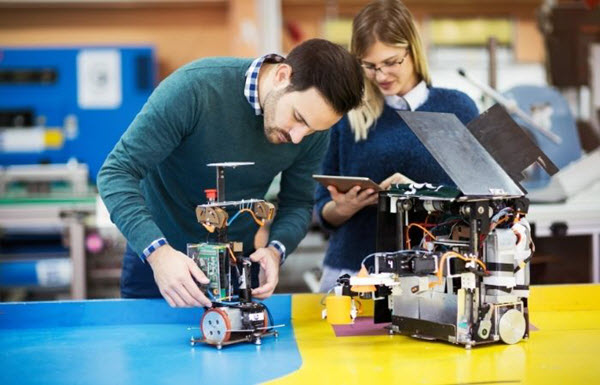 Robotics is proving to be one of the fastest growing industries today. It's not surprising that engineers creating both virtual and mechanical robots will be able to find high-paying jobs. Demand for robotics engineers has grown by 40% annually for the last 5 years.
The average annual salary is $85,000, and the course is provided by the University of Pennsylvania. It will help you to gain experience in robotic programming. You will learn how robots move and fly, perceive their environment, and implement movement to dodge obstacles.
Applied Data Science
Applied Data Science specialists have been the most promising professions for the third year already. In the past five years, the demand for them has been growing annually by 37%. The average annual salary is $143,000. According to analysts, this is from widespread usage of statistical data and large amounts of information in academic research.
The course is provided by the University of Michigan School of Informatics. If you are an aspiring data scientist who wants to learn and apply skills in practical projects, then this course is for you. To learn how to use data for improving results and achieving ambitious goals, this course is an excellent choice.
Full-Stack Web Development
In the labor market, specialists who are able to take an active part in all stages of web application development have been in demand for years. The demand for them is growing by 35% annually, and the average annual salary is $82,000. Finding a job with such a profession is easiest in San Francisco, Los Angeles, New York, and Washington.
Hong Kong University of Science and Technology offers an extensive course in this field. This offers students their needed education to develop their expertise in front-end and hybrid mobile development. Apart from this, students will also learn about server-side support for the application of multi-platform solutions.
Customer Success Management
Demand for customer success specialists grows by 34% per year, and average annual salary is $90,000. The course is provided by the University of San Francisco, and the program is focused on the CSM profession. The Career Accelerator Platform teaches students a variety of customer-centric roles in the technology industry through coursework, workshops, company visits, etc.
Behavioral Health Technician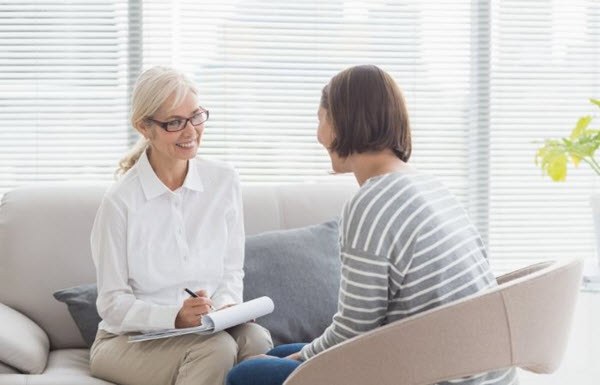 Demand for behavioral health technicians grows by 32% per year, and the average annual salary is $33,000. The course is provided by the Hollywood Career Institute, which provides online classes. You will complete this course in 30 hours. The biggest benefits are having great teachers and flexible class hours.
Cybersecurity Specialist
Demand for cybersecurity specialists grows by 30% per year, and the average salary for the year is $103,000. The course is provided by the Vancouver Career College. It teaches students to access and implement strategies of cybersecurity defense. In 76 weeks, you will learn to plan, administer, maintain, and protect networked computer systems.
Choosing the right career is an important act in everyone's life. It needs to be approached as responsibly as possible because it is important to find a profession that is not only interesting and well paid, but also in demand on the labor market.
Today, the labor market is going through a period of global change. The professions and specialties that were highly sought after many years ago may become completely obsolete in the future in terms of demand. It seems that such jobs are now being substituted by new roles that are still unfamiliar to us. Moreover, students attending college will be equipped with the knowledge and skills to prepare for the surge of new professions.
Like this Article? Subscribe to Our Feed!

Thornie Longmuir is a SEO specialist and content creator. Since 2007, he has been working in the field of information technology and internet communications for EssayShark. Now, he practices search engine optimization (SEO) for sites, as well as for leading advertising companies such as Google AdWords and Facebook. He tries to present the articles in a simple and understandable language. He reveals relevant topics and fundamental principles for creating content.