5 Things to Consider When Buying a Gun Safe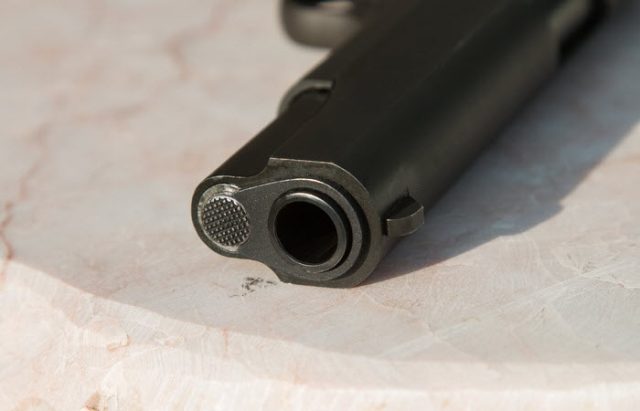 Burglaries and other dangerous events happen everyday, and without a proper firearm, you may not be able to protect and defend yourself and your family. However, having guns laying around your home isn't safe as well, which is why it is important to have a gun safe.
What is Gun Safe?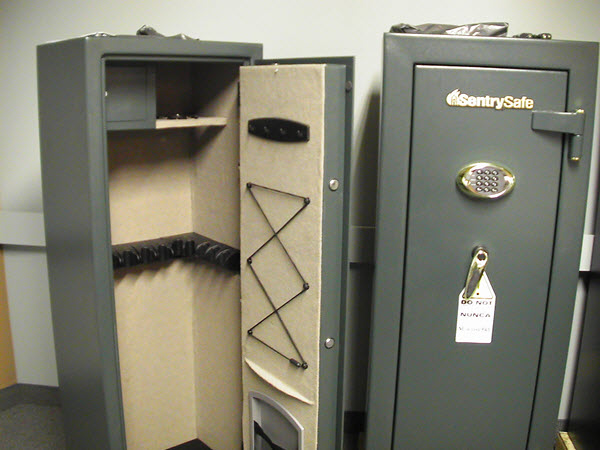 Gun safes are a protective storage container that can carry firearms and any other types of ammunition for your guns. A gun safe is primarily used to help prevent access of unqualified and unauthorized people.
This safe will protect the contents from damage during any natural disaster, flood, or fire. Access prevention is a requirement by law in most places, as necessitating gun locks, metal gun cabinets, and gun safse can greatly benefit the owner. Gun safes have really replaced the old gun cabinet method made from just fine stained wood and etched glass fronts as they have become very outdated.
Gun safes are needed as well if you want to prolong the life span of your ammunition and guns as it does block out dust.
5 Things to Consider When Buying a Gun Safe
Size
It is always important to purchase a gun safe that is of decent size. You want it to at least be capable of fitting two guns so that it can accommodate ammunition as well. There are, however, gun safes that are small but have extra spaces for the ammunition. This is a cheaper way to receive a gun safe's benefits, but it is always better to invest in the bigger ones. Also make sure that your safe fits in your closet or room as you don't want it eating up too much space.
Locking Mechanisms
Look for a gun safe with superior and high tech locking mechanisms. The last thing you want is for your children or burglar to have easy access to the guns in the safe. Some gun safes can be accessed via password, thumb print, and even via voice activation. Choose a gun safe that can't be opened by anyone but you and other trusted personnel.
Fire Protection
You also want a gun safe that has a fire protection feature so that no matter what may happen to the property, your guns and ammunition will not be damaged. If ever the gun safe does experience a natural disaster, fire, or flood, the gun safe will not be easily damaged. This is a very beneficial feature especially if you will add other valuables inside of your gun safe.
Price
There are many expensive gun safes that don't even provide the same features and durability as other safes with cheaper prices. This is why the price of the gun safe doesn't really have an impact on the quality of the gun safe. Basically, instead of looking at the price of the product, consider looking at its safety and protection features. Many people forget that buying one is an investment that will benefit your life tremendously.
Warranty
As with any purchase, be sure to look at the warranty closely. Read the fine print. A regular warranty would have a year's duration as this may be the period that any malfunction may occur. Some gun safe manufacturers also offer special plans that let you extend the warranty period. If there is an option for a lifetime warranty, consider it very well as it will keep you from having any future headaches.
How to Select a Gun Safe That Your Gun Needs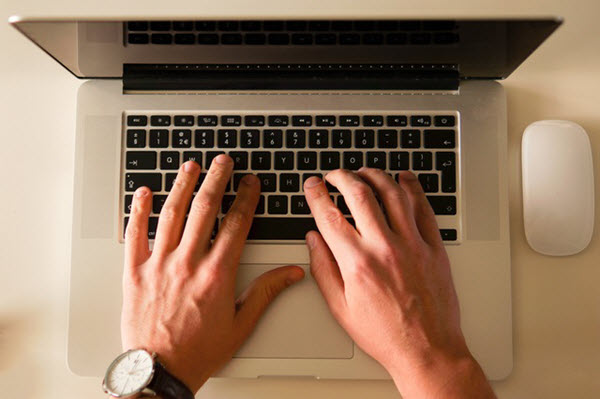 When buying online, the only thing you can do is read gun safe reviews. As strange as it may sound, reading reviews can help you find the right gun safe even if you may not see it physically before purchase. There is no need to worry about reading biased reviews as they are written by actual customers who have used the item.
Two more reasons to do your homework online are: 1. placement of a gun safe. You may want a gun safe, but you may not have thought of best practices where to put them, for example, bedside gun safe, car gun safe, etc. 2. gun safe accessories, such as the gun safe humidifier, gun safe lighting etc.. These are the things you'll soon realize are necessary once you get a gun safe so it's always better to plan ahead of time.
If the product receives more negative reviews than positive, then it's obvious that you shouldn't get one for yourself. When buying at an actual gun safe store, simply ask the sales clerk a ton of questions regarding its features and specs so that you have a broader understanding of how it all works.
Like this Article? Subscribe to Our Feed!