Going Green To Save Green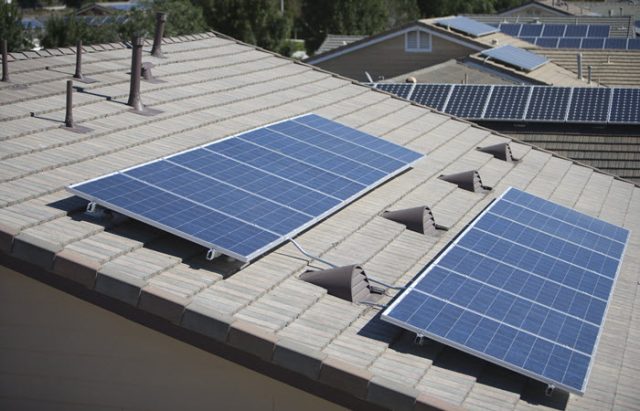 As electricity prices continue to soar, one in three U.S. households is struggling to pay their electricity bills. These rising energy costs hit us where it hurts, often leading to broader budgetary concerns. Using too much energy also harms the economy and the environment.
The following benefits of going green can help convince you to make the necessary changes at home:
Power Bills Vary Widely, Leaving Us Guessing On Budgets
Sometimes, unseasonable weather or an unexpected emergency can leave us in a tight squeeze. And once you fail to pay your power bill, it can have a snowball effect.
Up to 63% of monthly electricity bills account for heating and air conditioning, lighting, water heating, and refrigeration — all basic necessities. Yet one in ten households keeps the thermostat set low – sometimes unsafely and uncomfortably low – just to save money on an upcoming bill.
The stress of trying to regain control of high utility bills is felt by millions of Americans. This tension can lead us to overlook common and simple ways to save.
More than one in five American households make the choice to go without other basic necessities to make room in the budget for energy bills. But after an afternoon of electricity crackdowns, this kind of restriction may no longer be necessary.
Making note of and unplugging unused appliances and devices, turning computers off when not in use, switching out light bulbs to more efficient LED varieties, and sealing leaky windows can reduce annual energy bills by hundreds of dollars.
A Few Simple Steps Can Eliminate Unnecessary Energy Use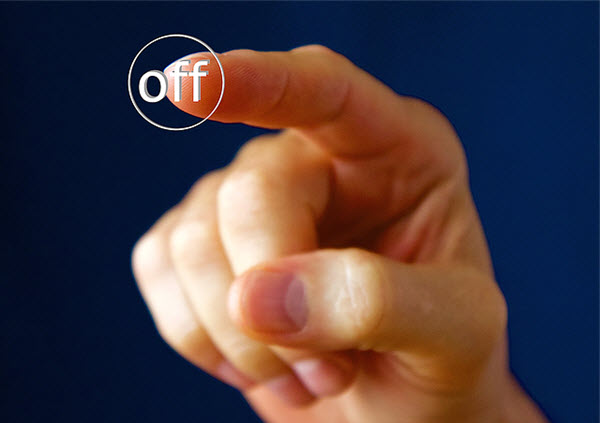 Eliminate the guesswork when it comes to your at home power needs with Sense, a smart monitor that attaches directly to your breaker box. This device automatically identifies electricity usage down to the specifics from the TV to the garage door. It identifies where the waste is coming from and sends that data right to your smartphone.
Washing clothes in cold water instead of hot can save $60 per year. Lowering the temperature of a water heater just a few degrees can save $50 per year. Turning the thermostat down by 7 to 10 degrees for only a few hours can save up to 10% on annual costs.
In the US, over 30% of all CO2 emissions are from electric power generation. As energy costs hurt our environment and strain our wallets, opinions on renewables continue to improve.
Today, more than four in five people think that all energy should come from renewables. Just one-gigawatt hour of solar energy can help prevent the creation of 690 metric tons of CO2 being dumped into the atmosphere.
Not every area and certainly not every home are well suited to solar panel installation, but if every suitable rooftop in the US began using panels, 75% of all residential energy could come from solar energy. Nearly half of this potential comes from low to middle-income households with standard systems starting at just under $13,000.
More than one in four people believe that it is individuals that have the responsibility to take the lead on energy issues. Cities like Los Angeles, Boston, Baltimore, and Washington show some of the highest potential for solar energy savings.
Resealing doors and windows can save up to $200 per year on annual electricity costs. It can help make a solar-powered home even more efficient, too.
See Also: What Would a Home Economist, an Environmentalist, an Allergist, and Your Mother Say About Your Home Windows?
Green Tech Can Help You Save Some Green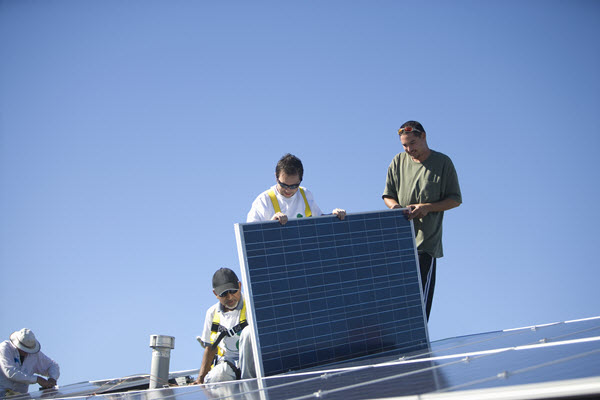 Solar panels aren't the only high tech way to save.
See Also: Solar Panels For Home: Do They Make A Great Investment?
Though prices for residential solar panel systems are cheaper than ever, they still aren't exactly cheap. Power strips and surge protectors extend the potential of a single power outlet, but they can wreak havoc for an energy bill.
Smart outlets offer an unassuming upgrade to old fashioned wiring in many homes; they can be programmed with on and off schedule to keep energy usage at a minimum, be plugged in directly to existing outlets or with a little work, they can be installed to replace older outlets altogether.
Taking outlet usage a step further, the Belkin Conserve Strip takes the convenience of power strips and compounds it with power-saving features by automatically cutting power when plugged in devices entering sleep mode. It is perfect for gaming consoles and other entertainment devices that are notorious power wasters even when not in use.
Take the power back where your energy is concerned. Many positive changes that lower our bills also help the environment. Even small adjustments at home can make a difference in our bills and more importantly, on our planet.
See this infographic for more on the current state of energy consumption, how renewables are becoming more realistic for every household, and what it could mean for your bills, the economy, and the environment.


Lower My Energy Rates
Like this Article? Subscribe to Our Feed!
Brian Wallace is the Founder and President of NowSourcing, an industry leading infographic design agency based in Louisville, KY and Cincinnati, OH which works with companies that range from startups to Fortune 500s. Brian also runs #LinkedInLocal events nationwide, and hosts the Next Action Podcast. Brian has been named a Google Small Business Advisor for 2016-present and joined the SXSW Advisory Board in 2019.