15 Excellent Web Apps For Managing Your Personal Finances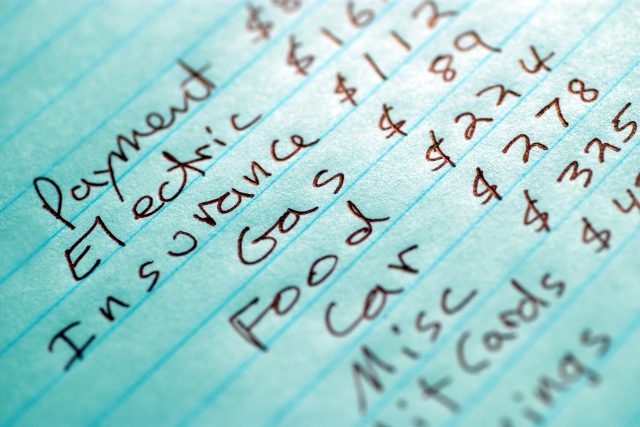 I'm sure I won't be exaggerating if I say that the effective management of your personal finances is a major key to reduced stress and increased happiness. While I am no finance wizard, common sense tells me that keeping an eye on the incoming and outgoing money is always beneficial.
Since personal finance is a lucrative business, the internet has spawned upon a huge number of web apps that try to help you manage your money. I decided to check out a bunch of them and pick 15 such tools which seem good at implementing what they promise. If you have a system that works today, keep it. However, if you are constantly wondering where your last $100 went, it's time to start tracking a little.
Mint
Mint is probably the most well known of all personal finance web based apps available. It is free to use and offers some excellent financial tools which help to track your investments and manage your budget.
Quicken Online
Quicken has been the preferred desktop software for managing money and its web version doesn't disappoint either. It also boasts of a host of features like Mint. If you want to see how Mint and Quicken compare then check this article by Ars Technica.
IRS Withholding Calculator
This calculator , provided by the Internal Revenue Service ( IRS ) of US helps you calculate your taxes and the amount you'd be left with after you are through paying your due. It's a comprehensive calculator and doesn't require your name or address to start the process.

 
Mookal
Mookal provides what's probably the fastest way to calculate your monthly mortgage or refinance payments. It has an extremely simple and easy to understand user interface and doesn't require you to sign up to get started.

 
IsDueOn
IsDueOn, as the name indicates does the job of notifying you about your upcoming bill payment via email or SMS. You could track a lot of bills at the same time.
BudgetTracker
BudgetTracker is an advanced personal finance management tool which allows you to import transactions from your bank, track and manage your bills, transfer funds and much more.
MyBankTracker
MyBankTracker lets you compare bank rates, mortgage rates, CD rates and get comprehensive information about a variety of financial products and services. You could also search for low interest loans and credit card offers on this site.

 
Spending Diary
SpendingDiary offers an easy way to track your daily expenses. You can organize your expenses by date, category or value. You could also generate downloadable expense reports and charts.

 
Wesabe
Wesabe adds the community angle to money management. Apart from consolidating the information from your bank accounts and tracking your spending, it pools in information from various sources which help you make better financial decisions.
MoneyTrackin
Moneytrackin is another powerful web based money tracking tool which lets you track multiple projects, create extensive reports and graphs and get email reminders
Maracal
Maracal, like Mookal is a web based tool for calculating your monthly mortgage payments. It doesn't require sign up and also generates detailed reports on your mortgage payments.
Streetread
Streetread isn't a personal finance manager but could be useful if you like to stay abreast with what's happening in the finance world. It's aggregates headlines from the major finance sites so that you can quickly go through them. You can also get stock quotes in the same manner.
Buxfer
Buxfer is an innovative money management tool which manages your expenditure, bank accounts and budgets in a modern, tabbed interface. You could even sign in using your Google, Yahoo or Facebook account and SMS transactions to your account.
Xpenser
Xpenser lets you track your expenses on the go. You can log your expenses by sending them via email, SMS, voice message, IM or Twitter. Simple, quick and easy.
Quicken Beam
Quicken Beam is another mobile expense tracker which lets you track your expenses, bank accounts, payments etc from your mobile phone. It's optimized for iPhone too.

 
Cheers,
Abhijeet
Get an accounting degree to improve your personal finance skill
Like this Article? Subscribe to Our Feed!