10 Ways to Crush Your 2014 Taxes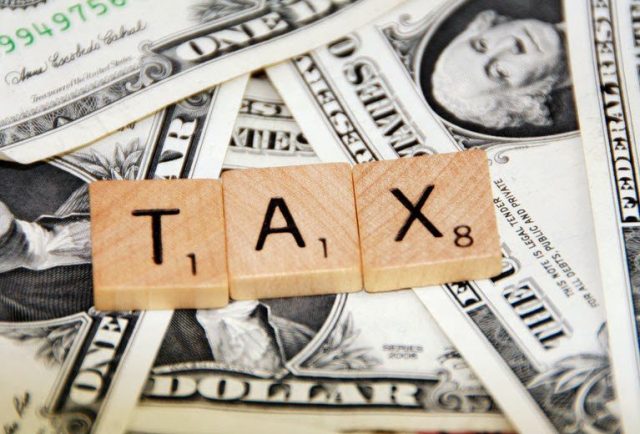 Tax Season is here, and that means millions of Americans are gathering paperwork, buying tax software and hiring professional help.
However, there are several things you can do if you want to get your taxes done quickly, efficiently, and save yourself money.
From the simplest of tips, to the newest apps, we found 10 ways to crush your 2014 Taxes.
#1 Have Documents Ready
The first step in getting your taxes done faster is to have all the documents you need on hand before you start. If you continually need to stop what you are doing to find more papers you will waste time.
Have your W-2, 1099s and any paperwork needed for deductions and expenses throughout 2013 in one pile. You can even make it easier for 2014 by adding everything to a folder now, and keeping it up throughout the year.
#2 Make Your Taxes Simple
If you don't have a need for using the 1040 form, don't. If you don't have any dependents, make less than $100,000 in taxable income, and are filing single or married filing jointly, you may be able to get away with using the 1040EZ form. The simple form is just that, a shorter form that's easy to finish quickly without a lot of room for mistakes. With the 1040EZ, though, you cannot itemize deductions.
#3 Itemize For More Savings
If you want to itemize, and you don't qualify for the 1040EZ form, you may see larger savings. From medical expenses to mortgage interest, there are several deductions you may be able to take. If you donated to a charity, or even spent some money for tax help, there are deductions for those too.
#4 Don't Miss Out on Credits
Along the same lines, don't miss out on all the tax credits, either. There are several, from the Earned Income Tax Credit to tax credits tied to education and child care expenses. According to the IRS, millions of families qualify for these tax credits so don't miss out.
#5 E-File Your Return
One of the best ways to ensure you get your taxes done quickly, and get your refund just as quickly, is to file an electronic return. According to the IRS, nearly 100 million people filed their taxes this way last year.
Instead of filling out paper tax returns, you may purchase tax software and do it yourself. You then e-file your tax forms when you're finished. Because everything is electronic, you can expect your tax refund to be quicker too.
#6 Choose Free File
Not only can you e-file your taxes, but some taxpayers can also free-file them. Free File is just what the name implies. If you make $58,000 or less you get access to free tax preparation software through the IRS.
#7 Tax Apps
There are now a number of apps on the market, aimed at helping you navigate your taxes quickly and efficiently.
TurboTax SnapTax is free for iPhone and Android. The app helps you quickly calculate your estimated refund or tax. You can also e-file right from your phone after you take a picture of your W-2.
The Shoeboxed app helps you organize all of your paperwork, then sort it by date and category. You take photographs of your documents, and then upload them for ease in the early steps of tax preparation.
#8 Hire Professional Help
If you think you are not finding all of the deductions and credits that you're due, consider hiring professional help. The experts know how to find you extra money, and they will. The professional help comes at a price, though. You need to balance the fees, with your expected income to see if the price is worth it.
#9 Double-check Mistakes
No matter which method of tax filing you use, make sure you double-check your return for mistakes. It's a great feeling to have your taxes finished, but you won't save much time or money if you have to go back and fix simple calculations or other mistakes. Those mistakes could also delay or decrease your refund.
#10 Don't Delay
Finally, one of the best ways to crush your 2014 taxes is to not delay. Tax season officially opens January 31st. That's the first day you can file. The sooner you get your taxes in, the sooner you will get any refund you're due.
Following these ten steps can help you get the most out of your taxes this year. Whether you are trying to speed up the tax process or simply get the most money back from the IRS, take advantage of everything you can to "crush" your 2014 taxes.
Like this Article? Subscribe to Our Feed!