10 Creative Gifts for Your Valentine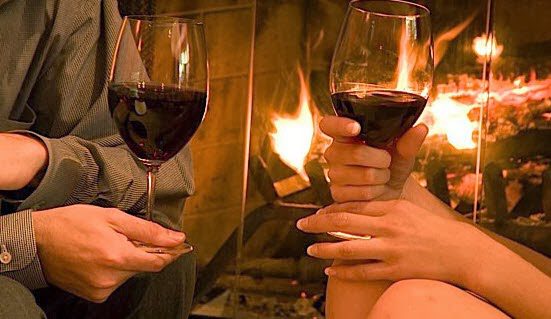 Candy and flowers make nice Valentine's Day gifts the first year or two a couple is together, but after a while, this routine gets a bit old.
Maybe you can't afford to buy your special Valentine a yacht or a trip to Hawaii, but you can use your imagination to delight your honey with something that shows how much you care.
Why not surprise your sweetheart with a gift that's as unique as your relationship?
Take a weekend getaway.
Valentine's Day falls on a Friday this year, making this a great time for a weekend trip. You may not be able to pull together a major jaunt at the last minute, so keep it simple. Don't try to pack too much into a small amount of time, just relax and enjoy each other's company. Even one night and day at a glamorous downtown hotel or bed-and-breakfast is a nice change from your everyday grind. Or how about a day trip to a new destination you've both yearned to visit?
Have a romantic (but cheap) movie night.
If you and your honey are too busy (or too broke) to get away for the weekend, you can still have a date night at home. Get a few candles, a bottle of inexpensive wine and a box of microwavable popcorn. Get the kind with extra butter for the movie theater experience. Order a couple of your favorite romantic films ahead of time from Netflix, or pick from the selection at Netflix Streaming, Hulu Plus or Amazon Prime and have your choices beamed to the TV. Cuddle up on the sofa and pretend you're on a date at the drive-in. If things heat up, you're only a few steps from the bedroom!
Get a head start on spring.
If your significant other loves to watch things grow, give a gift that will keep giving all spring and into the summer. Go to a local nursery and buy some seeds, seedlings, small plants, along with the things they need to grow, like pots, soil and fertilizer. Start now by planting succulents and cacti in a dish garden, then as the weather gets warmer, start seedlings to plant outside. If your Valentine loves to cook, gift him/her with an herb garden, or everything you'll need to grow your own vegetables this summer. If you have a bumper crop of tomatoes or zucchini, donate the extra to a food bank.
Shop local merchants and artisans.
Sure, it's faster and easier to give someone a gift card from Amazon, but when you buy from neighborhood businesses, you'll be putting money into your community and supporting independent artists. Maybe you'll find a shop with original artwork, or one that makes amazing cupcakes. Not only will you be able to give your loved one a memorable Valentine's Day gift, you may find businesses that you'll want to buy from all year long.

Make a gift that reflects your lover's interests.
Has your sweetie taken up a new hobby or explored a unfamiliar field? Let him/her know you care by giving a gift of encouragement. If your SO has started taking gourmet cooking classes, put together a collection of vinegars, oils, sauces and spices, then tuck them inside a big, bright cooking pot. If the one you love has gone back to college to complete a degree, why not give a Kindle or other e-reader already loaded with books that will help with his/her studies?
Commemorate your life together.
Most of us have photos in boxes, on our smartphones and computers or posted to Facebook, but lack anything resembling a collection. For a gift that's sure to be appreciated for years to come, gather some of your most memorable digital photos on a USB drive and have them printed at a photo shop or department. Buy several frames and create a one-of-a-kind presentation of the best photos. Experiment, since you can always get more copies printed later. Try a mix of different sized frames, like several small frames each holding one photo, or a larger one holding a collage of shots. Create a tribute to your journey together!
Redecorate your space.
If your partner has been complaining about that blah bathroom or uninspiring kitchen, surprise him or her with a quickie makeover. Buy new towels, curtains and other decorative items, then repaint the room while your honey is at work or away from home for a few hours. As soon as the paint is dry enough, hang the curtains and do whatever else you've planned. You may not be able to complete the project before your Valentine comes home, but you'll have done enough for a big surprise!
Make homemade treats.
Sure, you can buy your honey a pretty box of candy at the drugstore, but store-bought sweets can be kinda boring, plus you never know how long that candy has been sitting on the shelf. For totally, decadently delicious candy, why not make your own? Look up a few recipes for fudge, divinity and other traditional sweets, then choose the ones that sound tasty. Brownies and cookies also make welcome presents. Whip up a batch of two or three favorites and carefully cut into pieces. Put into separate bags and place in a basket or festive box.
Have a picnic.
So what if it's twenty degrees outside and several inches of snow frozen on the ground? Spread a blanket in front of the fireplace or another cozy spot and have an indoor picnic for two. Pick up a bottle of wine and make sandwiches, or order out from your favorite deli. Fruit and cheese are great for dessert. Since the kitchen is nearby, this picnic can be as simple or fancy as you desire. Champagne and raw oysters? Why not? Beer and hot dogs? Do whatever suits the two of you.
Act like kids again.
Do you and your Valentine ever do silly, goofy, childish things together? If not, maybe it's time you did. Go to an amusement or theme park together and go on all the rides you loved—or missed out on—as kids. Forget your diets and eat hot dogs with cotton candy for dessert. If you can't fit this trip in for Valentine's Day, schedule it for summer or state fair season. The point is having fun together!
Instead of spending money on cards and flowers that will be discarded in a few days, why not make a few new memories for the two of you this Valentine's Day?
Like this Article? Subscribe to Our Feed!