5 Tips to Make Small Local Businesses Known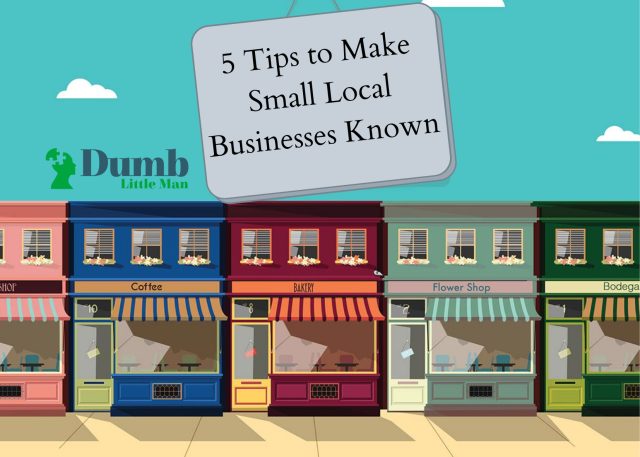 Local business ventures with good visibility have bright chances to survive.
Around 20 percent of SMBs ignorant of the new business dynamics fail within the first year.
Of course, as a business owner, you have to offer the best quality products for earning a loyal customer base. But in the initial stages, visibility is the prime factor that will decide the fate of your business.
In this blog post, we will share five tactics to help you boost the visibility of your local business.
These thoughtful strategies will lay a strong foundation for better ROI and long-term success.
So, let's get going!
1. Prioritize Business Networking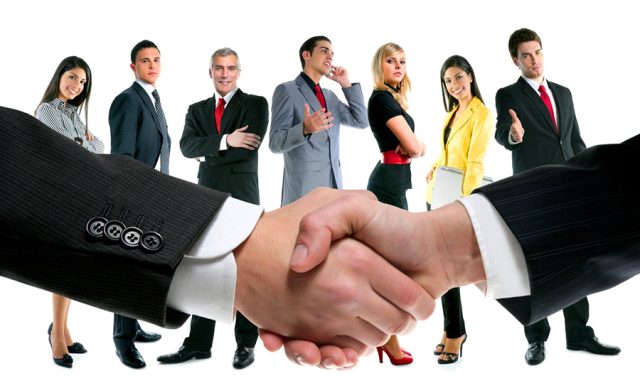 Business networking signifies meeting various business owners, potential clients, and professionals. It enables entrepreneurs to identify business opportunities, create contacts, increase brand awareness, and share and gain insights into the market trends. Being a part of the community, you can build mutually beneficial relationships with like-minded business professionals. Hence, business networking is vital to fast-track the growth of your venture.
Business networking requires a lot of effort, time, and persistence. But it doesn't have to be frustrating. As a local business owner, here's how you can do business networking successfully:
Map out a plan that supports your business goals.
Identify your target audiences. For instance, they may be local business owners of your niche, potential clients, product suppliers, and much more.
Google the various businesses in your locality, city, and nearby districts that can benefit your venture.
You may connect with a relevant audience online via social media to understand their product choices.
Organize virtual meets and share content related to your products. Reach out to people interested in them.
Meet your professional connections in person. Don't make the episode formal where you only talk about your products like a salesperson. Instead, offer guidance and discuss strategies that can help them.
Stay in touch with them via calls, emails, or personal meetings to nurture the relationship.
In a crux, ask for and extend a hand of help for creating a trustworthy professional bond.
2. Encourage Your Customers to Share Reviews on Google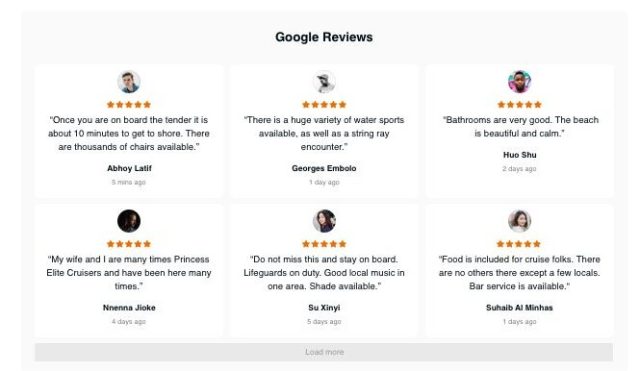 Customer reviews are crucial for your local business. During a survey, 94 percent of people accepted that positive reviews influenced their decision of choosing a business. And 92 percent said that negative reviews made them less likely to use a local business.
But how can Google reviews help your business?
Google is the most popular search engine. Its user base comprises people of various ages, races, countries, cities, and localities. Right from searching for a recipe to exploring the best restaurant in town, people trust Google. So, as a local business owner, Google reviews can boost your online reach as well as reputation.
Here is an example that shows how reviews appear in Google searches.
When customers use your services or products, you may try the following tips to encourage them to share their feedback on Google.
Ask your staff to request the customers, especially the satisfied ones.
Share a friendly reminder on their number or email Id.
Provide an offer to prompt them to write their experiences on Google reviews.
To personalize the entire process, make sure to leave a response to your customer reviews. Even a simple 'Thank You' would do, but it's important to acknowledge their effort and time.
Besides, revert to negative reviews with a humble response. It could be a genuine promise to look after the problems faced by your customers.
It will send positive signals to the customers as well as people reading the reviews. Despite the negative reviews, people will consider buying your services if they feel you genuinely care about them.
3. Build a Responsive Website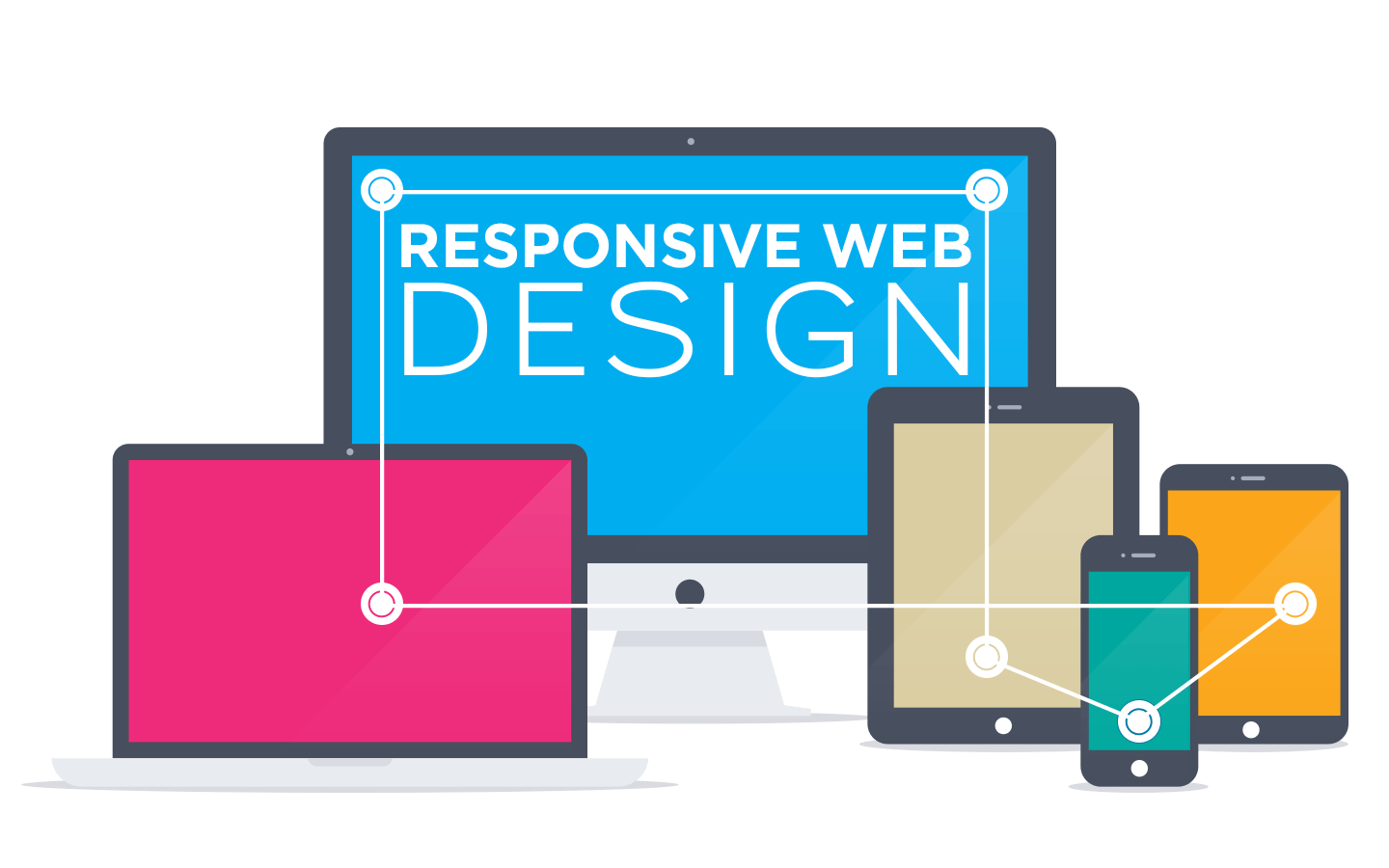 Today, most customers use mobile phones to search for local services. To up your local business visibility, you must have a responsive website. A responsive website refers to a web design that can automatically adjust itself as per the device used for browsing.
For instance, if your customers browse your website via mobile phones, the web design will adjust to fit the screen and give them the best navigation experience. Regardless of the device, the functionality of the website will remain smooth.
Here are some handy tips that can help you create a responsive website for your local business.
Use CSS or responsive breakpoints in the code. They will enable your website to adjust itself to the screen size of the device.
Use fluid grids to set the visual elements in proper proportion as per the browsing device. With fluid grids, your website will appear appropriate.
Make the images on your website responsive by using the modern image tag attributes.
Opt for a pre-designed responsive layout that would suit your niche to ensure a smooth website creation process.
Don't forget to test the working of your responsive website before making it live.
4. Implement Local SEO Practices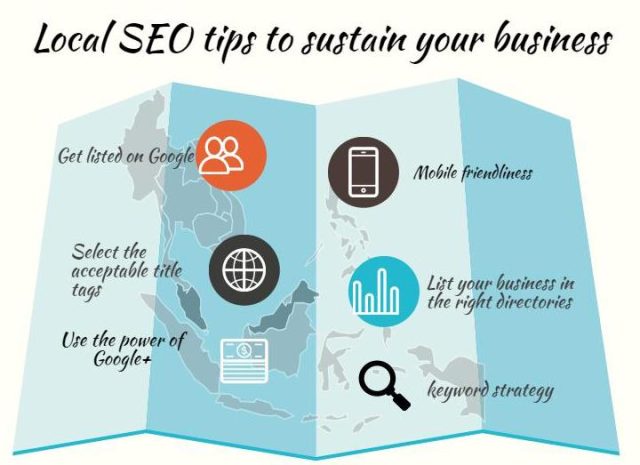 Your next move after building a responsive website should be implementing local SEO practices. Local SEO differs from traditional SEO in terms of the way it works. While traditional SEO takes considerable time, local SEO delivers results fast.
Around 88 percent of the local business searches via mobile phones either contact or directly visit the shop/business within 24 hours. Let's first understand how local SEO works. Local SEO allows you to optimize your business website for local geographic regions. With efficient local SEO techniques, your web pages rank for search queries of the local audience. Your website showing up in the top local SERP results allows people to find your venture.
To ensure the best local SEO results, you should: 
Verify your business on Google by creating a Google My Business account. Add accurate information, such as your hours of operations, services, products, address, and much more.
Perform voice search optimization to reach a wide range of local audiences.
Add content on your website that speaks about local events and include relevant keywords.
Use local SEO analytics tools to track and boost the performance of your site.
5. Invest in Social Media Marketing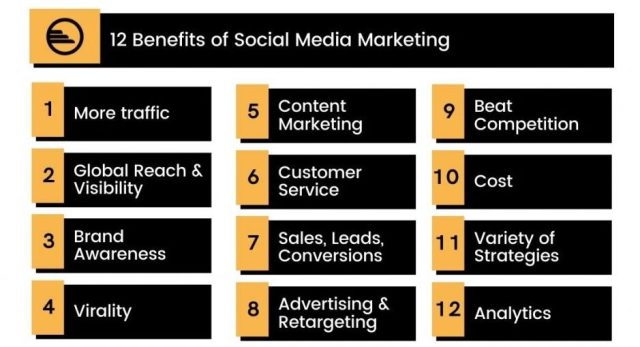 If your local business is not on any social media platform, you are losing valuable collaboration opportunities. But building and enhancing social media presence requires a lot more effort. To stay relevant, you need to be consistent. Within no time, social media marketing can provide excellent results without spending much money.
To establish your brand in the social media ecosystem, you can begin with the following tips:
Choose the right social media channel to showcase your brand. For instance, for serious business talks, you may choose LinkedIn instead of Instagram.
Keep a tab on the strategies of your local competitors. It will give you insights into what's working and what's not.
Post relevant and quality content that adds value to your target audience. Try adding useful infographics, videos, and images to your posts.
Leverage the UGC or user-generated content, such as reviews, stories, videos. It will help in boosting the online reputation of your local business.
Give a response to your audience whenever possible. It will enhance user engagement and leave a positive impression of your brand.
Once you start gaining traction, you may run ads by targeting local areas.
Conclusion
Customers, nowadays, consider brand visibility as their prime source of credibility. As a local business owner, the above-shared tactics can help you gain better visibility and win new customers, which is pivotal to your venture's success.
So, go ahead and try these strategies to take your local business to greater heights.