8 Key Reasons That Make Loyalty Program an Imperative for Your Business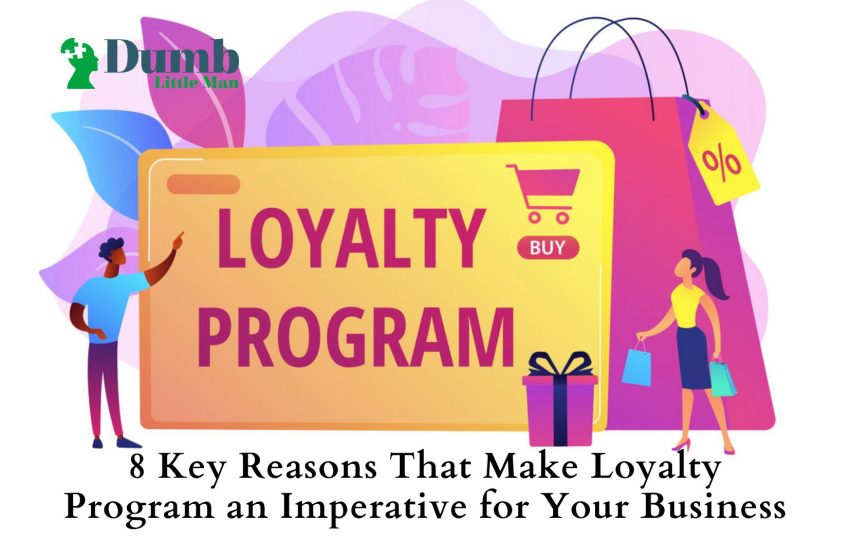 Retaining customers is proving to be an uphill task for businesses. In the post-Covid world, switching loyalties have become quite common. The study by Inmar Intelligence last September shows that around 65% of consumers have switched brands "often" or "very often" in just a span of three months. As a business owner, do you lose sleep over customers switching to your competitors? There is absolutely no cause for concern. A well-designed loyalty program can help you immensely in retaining your loyal customers.
8 top factors that make loyalty program a must-have feature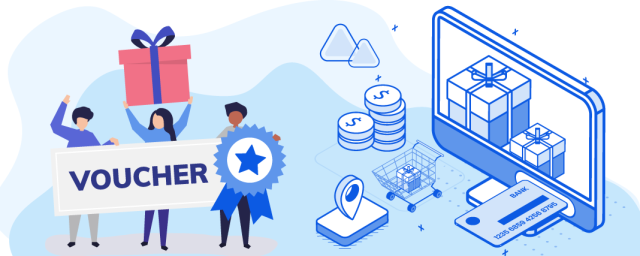 Let's see how a loyalty program aids you in building a long-lasting bond with your customers.
1. It's time to go digital
With a traditional loyalty program, you can no longer attract customers. Unlike earlier times, it's not only about accumulating points and redeeming rewards. Digital is the new buzzword. As with all other applications, loyalty programs have gone digital. Let's explore the various benefits of having a digital loyalty program.
Just by installing a mobile app, now your customers can enroll for the loyalty program. It offers them the convenience of checking loyalty points 24/7, that too from any location. Start rewarding your customers right from the time they sign up for your loyalty program. Based on the previous purchasing patterns, customize your loyalty program for the various customer segments. Also, make shopping fun by launching scratch and win type deals.
2. Launch a paid loyalty program
Nowadays, customers don't mind spending money on loyalty programs. Surprised? The 2020 survey by Mckinsey shows that customers who have subscribed to paid loyalty programs are 60% more likely to spend after joining the program. The more shocking finding is that in the case of free loyalty programs, the probability is just 30%.
Launch a paid loyalty program for your business. Just by paying a small participation fee, let your customers join the program. It can be a one-time membership fee or a recurring subscription fee. Provide your paid loyalty program subscribers with features such as free shipping or membership discounts. Attract more subscribers by extending such exclusive offers.
3. Encourage your customers to spend more
In these Covid-19 times, customers need a strong reason to shell out more money. That's where a robust loyalty program comes into the picture. In the latest study conducted by PYMNTS.com, 63% of grocery shoppers opined that loyalty programs lay an influence on where they shop. Hence, it's time to buck up. Come up with an attractive loyalty program that pulls customers towards your brand. Send them timely notifications in the form of SMS, e-mail, and push notifications. Let customers feel that it's worth making a purchase from your establishment.
4. Keep it simple and attract more customers
A complicated loyalty program can cause customers to stay away from your business. The KPMG survey shows that 69% of millennials find loyalty programs too hard to join and/or earn rewards. Thus, it's time to say goodbye to those complicated loyalty programs.
5. Develop a digital loyalty program that is simple and easy to understand
Customize the program, keeping your customer retention goals in mind. It can be based on the number of visits or the amount spent by a customer during each visit. Reward customers systematically so that it encourages them to pay repeated visits.
6. Lure customers with an instant redemption option
Assume that you are running a garment store. A customer walks into your shop and picks several items. Finally, on reaching the billing counter, he/she realizes that there are loyalty points that are yet to be redeemed. By making use of that option, the customer can pick a t-shirt, that too absolutely free. Any customer would be quite delighted when they come to know about such an offer.
Thus, offer the feature of instant redemption. It can be in the form of discounts, freebies or points. Keep the redemption process simple so that it can generate more loyal customers.
7. Focus on your loyal customers
Acquiring new customers is easier said than done. It takes a lot of your time, money and effort. Also there is no assurance that new customers will lead to repeated sales. The study by Harvard Business School reveals that increasing customer retention rates by 5% leads to a rise in profits by 25% to 95%. Hence, focusing on your loyal customers would be the best strategy.
Now, with a digital loyalty program, pull the details of your loyal customers. For example, if you are running a restaurant, find out those diners who visit your restaurant often. Acknowledge their loyalty by extending special offers and discounts. Also, keep your customers informed every time they earn loyalty points. Remind them with timely notifications when their points are about to expire. Let them keep coming back so that their loyalty points don't go wasted.
8. Evaluate the impact of your loyalty program
Having a loyalty program is just the beginning. There are chances that customers may not find your loyalty programs appealing. Hence it's utmost necessary to assess the performance of the program.
On a periodic basis, evaluate the impact of your loyalty program. Check whether it is leading towards improved customer repeat rates and increased Return On Investment (ROI). If you feel that the program is not fetching desired results, then it's time for some serious rethinking. Fine-tune the loyalty program in such a way that it leads to repeated customer visits and increased revenue.
Parting Words
With the outbreak of Covid-19, businesses all over the world are struggling to stay afloat. To make matters worse, there is cutthroat competition in the market. In these times of intense competition, an attractive loyalty program is a must-have feature for your business. Nowadays, customers evaluate all available options in the market before making a purchase. By offering a lucrative loyalty program, you can witness an enormous increase in the footfalls at your establishment. Apart from all other advantages, it also helps you gain a clear upper hand over your competitors.
Like this Article? Subscribe to Our Feed!
A blog writer with rich experience in writing on restaurant management software, lifestyle and career. Prior work experience as a Senior Content Analyst with Thomson Reuters for close to 10 years.