Everything You Need to Know About Business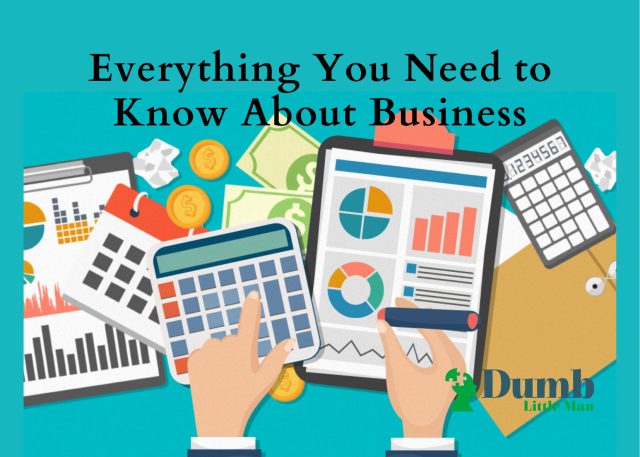 The term "business" has two distinct meanings. The first type of model works for commercial, industrial, or professional interests. In most cases, the business begins with a concept, an idea, and a name. Thorough market research and evaluation may be necessary elements to establish the viability of the idea as a business.
The term business may also refer to an individual's efforts and actions to create and sell any kind of goods and services for profit.
A business is an organization or entrepreneurial body that engages in commercial, industrial, or professional activity. It can be for-profit or non-profit organizations that exist to serve a charity objective or even promote a social cause. It differs in size and scale from sole proprietorships to multinational and big organizations.
Why Should You Do Your Own Business?
There is no right or wrong reason to start your own business. Every motive is acceptable, whether you wish to escape the 9-to-5 job or just make more money.
You may desire to establish your own business for a variety of reasons, such as capitalizing on an opportunity or meeting a need in your community. Or you may be completely unaware of why this sensation is attracting you.
Advantages of Starting Your Own Business
But, if you are thinking about starting your own business, don't forget about the following advantages:
More Free Time
Increase your time spent with family and friends. However, keep in mind that this is only valid if your company is established and you have personnel performing the majority of the essential tasks and obligations. You should not expect to have more free time until you get to this point. In fact, you should anticipate considerably less.
Pursue a Dream
Do what you genuinely want to do. Practice something that brings you joy or that you care about. There is no such thing as a bad passion. Do you aspire to be a designer? It is a long road ahead of you, but it is your goal to pursue. Take the chance and go for it. Starting your own business allows you to generate fulfillment rather than seek it.
You Are Your Own Boss
When you work for someone else, it might be difficult to find the desire to accomplish your best work. No matter how much effort you put in, the company's owners will reap the final benefits. You will find inspiration at work every day if you are your own boss. Following your aspirations is thrilling, and you have complete control over your own achievement. Because the day-to-day viability of your company is dependent on you, you will be motivated to make each day as productive as possible. You will know that your own hard work and determination will help you enjoy the benefits, and this will keep the fire burning in your belly to make everyday matters.
Make the Decisions
You have the authority to make the rules. Everything is up to you: who you deal with, the rates you charge, the marketing methods you use, who you recruit, who you fire, where you operate, when you operate, and how you operate. You will never have to be concerned about someone making poor or insensitive judgments that may harm you. However, you are now in a situation where you must carry all of the burdens. It might be a great burden to carry, but it is one that is worthwhile.
You Get to Pick Who You Want to Work With
When you work for someone else, you seldom get to pick who you work with. If you don't like your coworkers, you should start sending us resumes. That is not the case when you run your own firm, because you get to choose who you hire and fire.
Different Strategies for Business
A business strategy is a plan of action and choices that a firm or an organization will take to meet its goals. Strategic planning describes what the organization must do to achieve its objectives, and it can assist, and influence recruiting and resource allocation decisions. On the other hand, a corporate strategy enables multiple departments to collaborate, guaranteeing that departmental actions complement the company's overarching direction.
A business strategy is a great weapon for assisting you in achieving your business objectives by identifying the strategies and tactics you must employ inside your organization. Many of your organizational decisions, such as recruiting new staff, are also guided by your business plan. Developing a business plan that is in accordance with your company's goal requires time and effort.
A smart plan ensures that you remain profitable in the long run, avoid typical blunders, and stay ahead of the competition. A strategy fosters a common understanding of your goal, allowing everyone in the organization to understand what you're working for. It can assist you in making the appropriate decisions and capitalizing on your market position. Prioritize your job and say "no" to distractions.
Making a right strategy
A smart plan will assist you in making sound investing decisions, such as where and how to spend your money. It also aids in project prioritizing and other operations inside your business. Here are some crucial considerations to bear in mind.
Set Your Goals
Poor targeting is one of the most major growth inhibitors. Companies suffer from confusing messaging and hence misalignment between sales and marketing in the absence of extremely specific aims. Defining niches and specializations helps businesses to focus their efforts. Clear target markets enable a corporation to develop an integrated sales and marketing strategy, in which marketing facilitates sales productivity. When objectives are set, sales and marketing tactics are more successful.
Specific, Long-term Goals
Create a long-term and realistic strategic plan. What kinds of products/services do you want to create? Who will be your clients? What markets do you want to serve, and what activities do you want to engage in to reach your intended future state?
Planning for Resources
The term "resources" refers to everything you need to carry out the activities you plan, including people, equipment, property, and funds. Resource planning ensures that the correct resources are in the right location at the right time, allowing you to stick to your plan. While strong resource planning should mean you accomplish things extremely efficiently, you also need a business strategy that considers the rest of the company, rivals, and your industry. Otherwise, you have no way of knowing if what you're doing well is really the appropriate thing to do.
Make Judgments Based on Facts
Executives frequently complain about a lack of excellent data, yet we continually identify information that may be used to develop a strategy. You'll need to break down your overarching plan into a number of smaller projects and decide how you'll measure your progress to see whether it's working. Before breaking it down into tasks, make sure your strategy is clear about your purpose, scope, and advantage. You will also need to keep an eye out for other elements that might stymie change. For example, the unfavorable press might put a halt to your relocation preparations. Alternatively, the entry of a non-profit rival into your market may diminish the importance of your community aims in the eyes of your employees and consumers.
Be Open to Everyone
Companies are incorporating diverse individuals into their strategy to be more agile than in the past. There is more openness at a time when corporations are employing more youthful staff. While I am never one to push for firms to disclose their records (since this is a personal decision for the entrepreneur), there is undoubtedly a trend toward greater inclusiveness and openness. Choosing who to involve in strategy development is a vital decision. We advise business owners to hire employees they can rely on and who can think strategically.
Choose Business Not Gambling
Just like a business, gambling also has risk and prize factors involved. Many people, when they are starting out, want to become a millionaire overnight, and try to choose different means of doing that. Some go with the business, while others spend their hard-earned money on gambling. Once you start gambling it becomes an addiction and can be extremely harmful to psychological and physical health. There are many ways of gambling and you can learn how to gamble with a cash app, and bet on your money if you are interested in choosing this way.
What Business Can You Consider Doing?
While launching any small retail shop or a restaurant may have seemed like a smart idea in the past, you may want to reconsider your plans now until you see what the coming years bring. Instead of more traditional enterprises, consider ones that can help people live their lives now. You will need to develop a solid business strategy anyway, but many of the ideas on our list just require a partner or a credit card to process the payment and start your business.
Here is a list of some businesses which can you consider if you are confused to choose one:
Interior Designer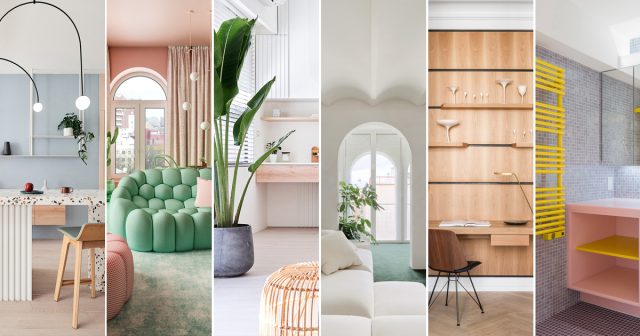 If you have the soul of a designer and the ability to make a place appear worth sharing in magazines, interior designs can prove to be a lucrative business for you.
Aside from inventive skills and art, there are some other skills that you will require such as project management skills, understanding of design and architectural history, and computer-aided design or sketching abilities. You must have knowledge and comprehension of construction codes. You can offer your services to construction companies or new homes searching for an expert and unique artistic design.
Internet Gaming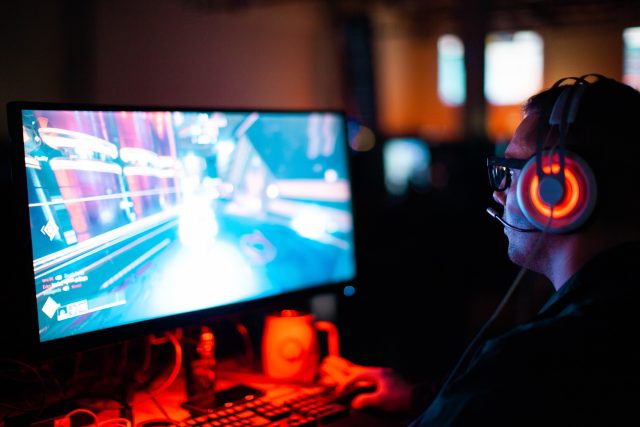 The internet gaming industry is rapidly flourishing and expanding. Online game creators face fierce competition, but possibilities exist for everyone as some organizations provide support services. Many game producers use third-party companies to offer network support and customer service, especially for online games that cannot afford downtime.
Management Consultation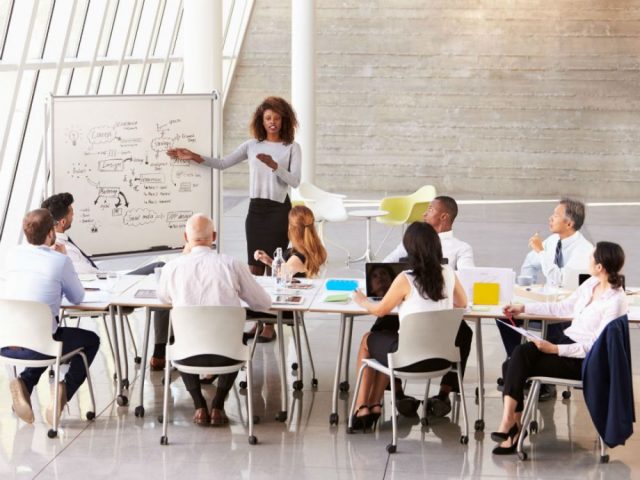 Management consultants can be a good business if you do it the right way. They work with large corporations, small retail businesses, and everything in between. Many organizations require consultants for certain projects because they may lack full-time personnel with the necessary experience.
Conclusion
There is no such thing as good business or bad business. Life is a constant process of learning and unlearning. Whenever you start a business, you have to keep in mind their aspects and keep improving. Sometimes things will work for you, while other times it won't. Who is not aware of Amazon? They started with selling only books, nothing else. Start small, but start right now.