How to Start a Virtual Restaurant Business: Requirements and Equipment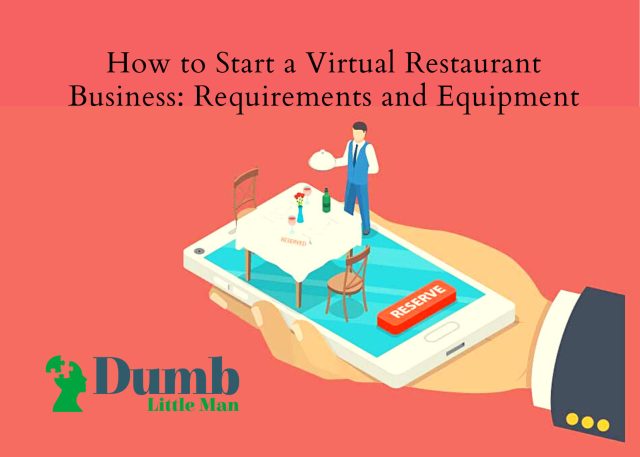 In the current era, virtual restaurants have become prevalent business models. Since the early 2010s, these virtual restaurants have gained traction and are highly profitable ventures. To operate a highly successful virtual restaurant, you need to create a business plan, identify key service providers, and find a suitable space to start operations. These virtual diners or cloud kitchens have caused a global stir. Patrons can get their favorite dishes delivered to their doorstep faster with virtual restaurants or cloud kitchens.
Many newbie restaurateurs and foodservice owners have turned small online food ventures into successful food service or delivery chains. To run a successful virtual restaurant or cloud kitchen, you will require some essential supplies.
Most importantly, you will need high-quality equipment like food processors, blenders, cooling units, or commercial ranges for your virtual foodservice establishment. Professional restaurant equipment increases efficiency and is key to long-term success. You can also open up new avenues and reach out to new customers with multiple virtual restaurants.
What is a Virtual Restaurant?
Virtual restaurants are restaurants that are only available online. A patron can order from a virtual restaurant through an app or website. Another key advantage of virtual restaurants is that you can operate multiple virtual restaurant brands from the same location. Virtual restaurants are mostly delivery-only or take-away-only food service businesses.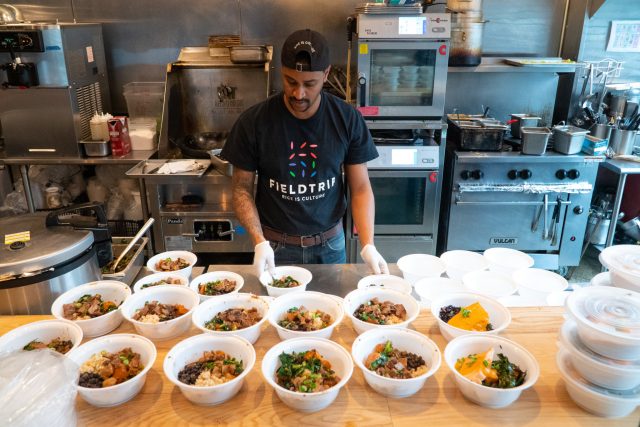 Requirements and Equipment for Virtual Restaurant Business
Opt for commercial equipment and supplies that have been designed for virtual restaurants or cloud kitchens. Additionally, there are multiple requirements to set up your virtual restaurant. Here is a comprehensive list of essential requirements and equipment needed for virtual restaurants:
1. Learn all necessary laws
Even though you can set up virtual restaurants anywhere, it is essential to learn local food-related regulations or laws. You will need multiple licenses or permits to operate virtual restaurants.
2. Find and rent a cooking place
It is relatively easy to find a perfect cooking place for a virtual restaurant. You will need kitchens that have enough space to cook, prepare, and deliver multiple dishes.
3. Look for commercial kitchen equipment that meets your needs
You can opt for commercial kitchen equipment that is designed for cloud kitchens or virtual restaurants. Opt for commercial ranges, cooling equipment, and essential supplies designed specifically for virtual restaurants.
4. Create a business plan for a virtual restaurant
Like any other business, you need to create an elaborate business plan for your virtual restaurant. Without a concise business plan, your virtual restaurant can fail to take off!
5. Develop a website for your virtual restaurant
A website has multiple advantages; you can provide information on menus, services, and delivery areas. Additionally, with websites, you can give instant online discounts and promote your virtual restaurant online.
6. Identify your service provider(s)
Virtual restaurants or food service establishments need multiple suppliers or service providers to deliver essential supplies.
7. Utilize offline marketing
You can also use offline or traditional marketing material like flyers, radio adverts, events, and organic promotions to promote your virtual restaurant.
Benefits to Starting a Virtual Restaurant
There are multiple benefits of virtual restaurants; you can increase the number of online orders, reduce the turnaround time of orders, serve patrons in multiple locations, and increase revenue. Here, we list some more benefits of virtual restaurants:
1. Low initial investment
The initial cost of setting up a virtual restaurant is significantly lower than a full-scale restaurant. For full-scale restaurants, the amount you will spend on rental space can eat up your initial budget. Restaurants in lucrative commercial spaces can cost a fortune. To save on your initial budget, you can opt for virtual restaurants, where you are not constrained by space.
2. Less risk of failing
Virtual restaurants are economical to initiate and maintain. You can operate virtual restaurants from an existing location. Additionally, you can also operate multiple virtual restaurants from the same kitchen or space which will save you a lot of money.
The level of risk is lower in virtual restaurants, and you can easily recover your initial investment from an online ordering app or website. Some also run a virtual or cloud restaurant parallelly with their existing full-service restaurant. You can use the existing space of your dine-in restaurant to operate multiple virtual restaurants.
3. Quick and efficient ordering process
Virtual restaurants have streamlined the food ordering process using mobile apps or websites. Your patrons can order any dish from your online platform with the click of a button. This hassle-free ordering process has increased the efficiency of food service establishments. With online orders, you can give deep discounts on food items with lucrative deals and offers. Online apps and websites have reduced the number of order-related errors.
4. A higher chance for expansion
Traditional restaurants need a lot of investment to set up, and expanding a brand can take up years or decades. But with fewer operational expenses and high profitability, you have more opportunities to expand your virtual food service business. Choose multiple locations to sell your successful dishes. You can operate remote or ghost kitchens from different areas across a particular city. With a more focused approach to food, you can test new dishes and try out contemporary cuisines.
5. Higher profits
Virtual commercial kitchens can be highly profitable. Virtual restaurants can operate without servers, utilities, and other additional expenses. You can operate virtual restaurants from economic rental spaces. Virtual restaurants offer competitive or relatively cheaper menus without any effect on the quality or taste.
The hospitality and restaurant business has grown exponentially in the last few years. Multiple virtual brands out-perform traditional brick-and-mortar stores. With virtual restaurants, you can expand exponentially. These virtual restaurants have low-setup costs and are easier to maintain, which makes them perfect for restaurateurs.