Is the Vogue Pizza Oven Brush Worth Buying?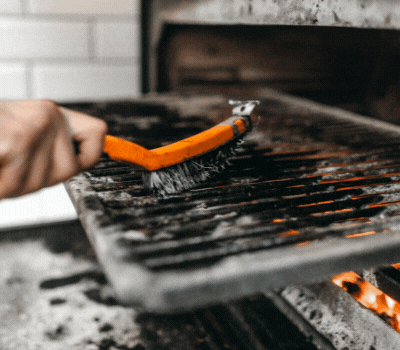 Vogue Pizza Oven Brush can be used not just in cleaning your pizza oven, it can also clean the tabletop stove, the regular convection oven, your grill, or any hot and cold surfaced equipment.
Your pizza oven can turn into a mess every after use, with splashes of dirt and oils everywhere. Having the right tool to do the clean-up conveniently will be the solution to this problem. The ideal cleaning tool has to have the right size that can fit that pizza oven that you own. The bristles should also have the right material to be able to do the cleaning while the oven may still be hot.
Let's all check if this Vogue Pizza Oven Brush is worth trying.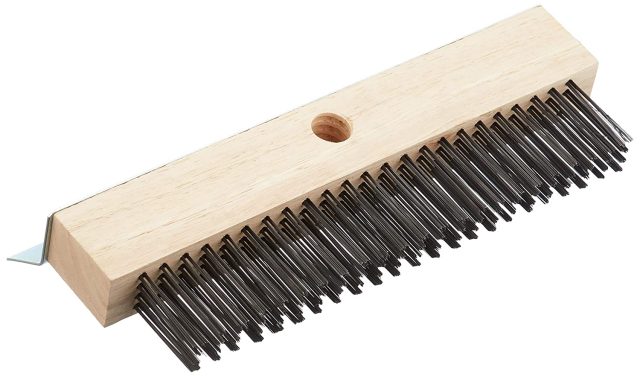 Looks / Appearance
Vogue pizza oven brush has a pretty basic look, nothing fancy, more on functionality. It is basically a steel brush that has a scrapper head which you can use muli-purposely. The steel brush is made out of carbon material which makes it firm and hard that can withstand cleaning hot surfaces like your pizza oven.
The head is made out of stainless steel and has the function of scrapping. When you order this brush, it does not come with a handle, you have to purchase that separately. Using this brush without a handle could risk you from getting burnt while cleaning a hot surface. It has a wooden detachable handle to help you reach out for deep cleaning and help you brush through the dirt easily.
Functionality
Vogue Pizza Oven Brush can be used not just in cleaning your pizza oven, it can also clean the tabletop stove, the regular convection oven, your grill, or any hot and cold surfaced equipment. The steel bristle can perfectly work on both high and low-temperature surfaces. The scraper can do a lot of work too, it will help you clean and scrape oil dirt, and stains that have been in your oven or in your griller for a long time.
The stainless steel material will ensure you that no matter how hard you scrape on things the durability will stay as it is fully attached to the wooden body of the brush where the steel bristles are attached.
Ease of Use
Using just the brush head can be quite challenging but using this with a handle would be effortless. Having a handle attached lets you deep clean the surface without having to worry about getting burnt. The scrapper can serve its function too. You can scrape stuck dirt from leftover food particles inside your oven that have been there for a long time. You can also use this to scrape coal and other stuff.
Pros
Steel Bristles – Cleaning hot surfaces would need quality metal material as your bristles otherwise you'll just end up burning the bristles of your brush. These steel bristles can thoroughly clean the inside of your pizza oven even if it's still hot.
Size – Vogue Pizza Oven Brush has a head dimension of 80 h x 255 mm which is good enough to fit in compact or portable pizza ovens. It is important that the size matches the pizza oven you have at home.
Scraper – The scraper feature can do a whole work than you think it can. It allows you to scrape on deep dirt inside your oven. If you have a messy griller, thickened with dirt from the past cooking, then this is the product for you. It can scrape out a whole lot of dirt for you.
Multi-purpose – This brush is not exclusive to be used on your pizza oven. This can also be used elsewhere. You can use it on a hot or cold surface. Some examples are tabletop stoves, convection ovens, grillers, etc.
Cons
Handle – Handle is not included when you purchase the head, it is being sold separately so make sure to "add to basket" the handle to save time in order. The brush can do limited function without the handle so make sure to order that as well.
Price – £6.00
Click here to view Vogue Pizza Oven Brush
When you see this product online it is important that you know what to expect. Do not expect a handle with it as the handle is being sold separately, what you need to do is to order that as well so you can make the most out of this Vogue Pizza Oven Brush. Using this product without a handle can be difficult and challenging.
The head brush and the scraper though and have a heavy-duty quality. The materials used are made to last a lifetime so if you're looking for durability then I think this product is a good one.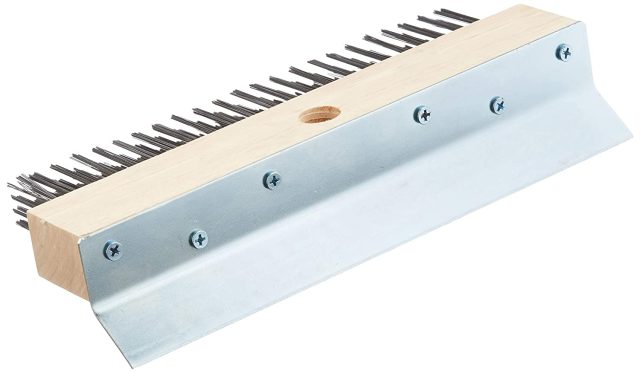 Specifications
Brush Head Dimension – 80 (H) x 255 (w) mm
Head – 38″
Base Material – Wood
Bristle Material – Carbon Steel bristles
Scraper Material – Stainless Steel
Weight – 300 grams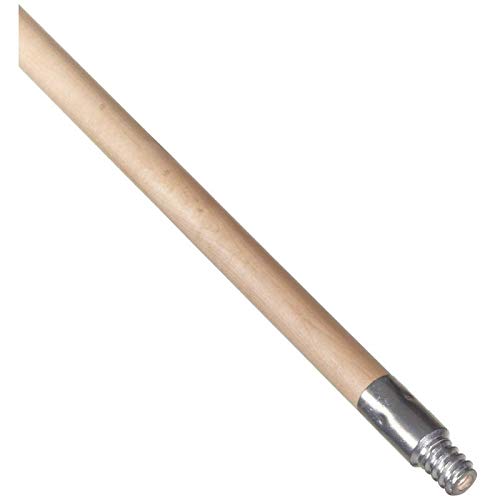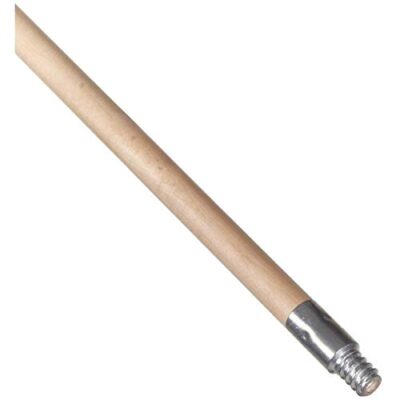 This pizza oven brush has a solid quality of being heavy-duty. The steel brush can function in almost all types of conditions whether it's a hot or cold surface. The stiffness of the brush can assure you that it will be tough on cleaning the surface. The metal scraper can remove even the tiniest dirt that has gotten stuck inside your oven for the longest time.
The materials used are unquestionable, we all know how sturdy stainless steels are. The stainless steel scraper covers the entire head of the brush that is made out of wood, giving it protection from the wood catching fire. This product delivers value for your money's worth.
Our Verdict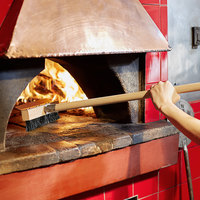 This product could have been perfect if it is the complete package. If the handle is already included and not have to order it separately which only means additional cost to the customers. The brush head's durability is alright, it was well-made and sturdy. The scraper also has an appealing function for me. We all know how dirt that has been inside your oven for a long time was so hard to get rid of. Overall I think if this brush was made with a handle, it's going to be a perfect star for me but it still is a good product to try on.
Click here to get Vogue Pizza Oven Brush at a Discounted Price.
Like this Article? Subscribe to Our Feed!
Vanessa is a mom of 3 lovely children and a software geek. Outside of her career as a health and wellness instructor. She enjoys writing and researching on topics such as finance, software, health and culinary.