Genware Pizza Oven Brush Review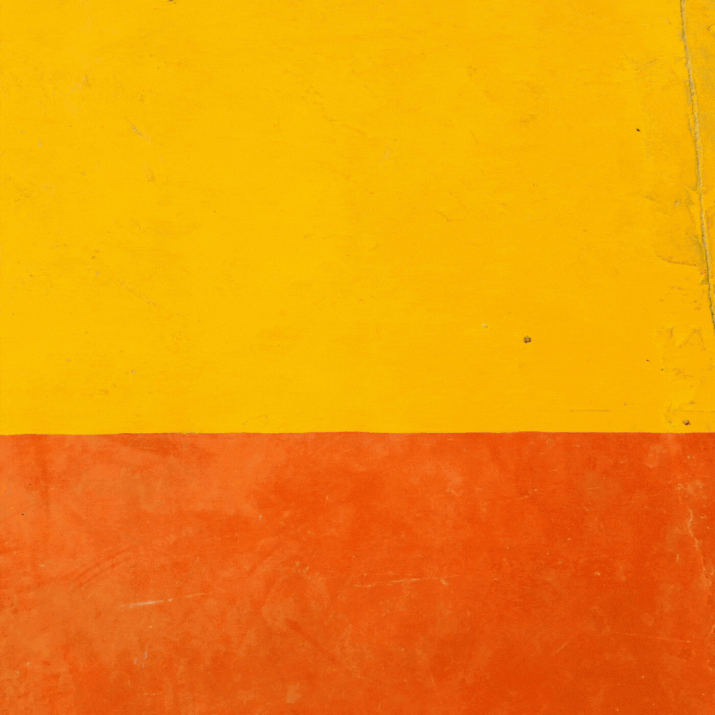 Depending on the pizza brand, the feel of Pizza in your mouth probably makes you wonder if there is anybody who passes on pizza. You'd be shocked to find out that there are folks who hate the sight of this Italian food by origin. Anyways you must be a pizza lover to be reading this review among other reviews.
Amongst other meals or dishes, pizzas happen to be one of those dishes that beg for the use of some special tools such as a pizza oven or stone, digital scale, pizza peel, or baking steels, ladles and squeeze bottles, a dough mixer, brush scraper and of course for this article, a pizza oven brush.
Brushes as we know come in types and sizes depending on the specialty of use. Some brush designs may feature a long wooden handle with strong bristles and stainless steel scraper, while some feature a short handle and dense bristles. For making the best pizzas (homemade or commercial), and getting rid of food burns or leftover toppings after cooking, a pizza oven brush is an indispensable tool to have.
However, I believe writing this review is paramount for you in making the best choice from the array of pizza oven brushes available is paramount, hence my writing this review.
For this review, I will be covering everything you need to know about Genware's pizza oven brush.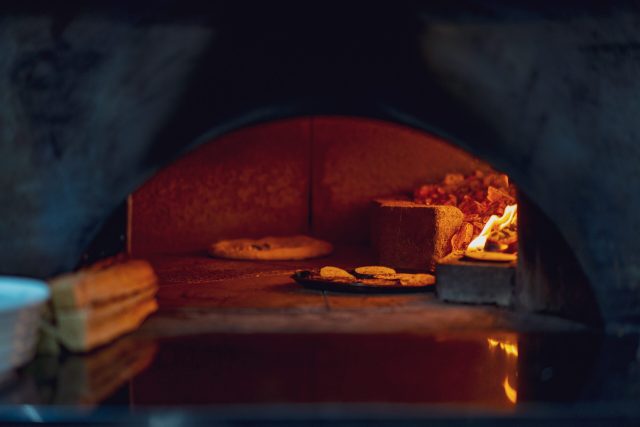 ○ What is Genware Pizza Oven Brush?
Established in 1965, Genware, one of the U.K.'s leading names in the catering industry produces professional catering products as well as a vast range of food presentation products that emphasize quality, fitness for purpose, and of course value for your money. On average more than 450 new products are released by Genware annually. Their products are designed specifically to cater to the needs that are evolving in the professional catering sector from time to time.
For this article review, one of the over 4000 products by Genware is the Pizza oven brush. The Pizza oven brush is perfect for making cleaning, removal of crumbs and burnt debris left in your pizza oven, and stone easy and quick.
The Genware Pizza oven brush is perfect for anyone who loves to make homemade pizza in their free time for family and friends or commercial purposes – with a wood-fired oven. It is also useful for all levels of chefs (beginner to pro). This brush is also useful for those who want to remove tough doughs, burnt cheese or crumbs stuck in the nook and crannies of the pizza oven and stones that a short handle oven brush cannot reach.
In addition, I believe you always want to purchase; a gadget, an accessory, or a tool you don't want to change after 6months because it has gone bad. A Pizza oven brush by Genware is the perfect tool.
Pros
Affordable price
Built to last
Usable while the oven is hot
Very long handle
Sturdy and strong wire bristles for effective cleaning
Helps to maintain your desired clean oven surface
Cons
Not suitable for flaming temperatures
Does not have a stainless steel scraper
Price €47
○ Product Overview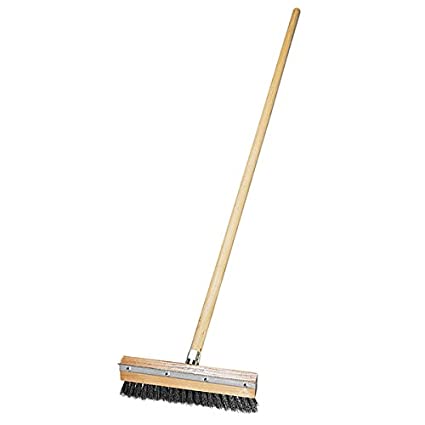 With its long-stemmed frame, the Genware pizza oven brush is perfect if you are using a pizza oven or stone that a short brush cannot access. Furthermore, it can be used for any cleaning job resulting from cooking.
Features
Interestingly, it is easy to use and store considering how lengthy it may seem. Although advertised as being usable while the pizza oven or stone is hot, and a brush head with strong wire bristles features that can withstand heat, it is advised that because of the wooden material, the temperature should be less than 220 degrees centigrade to prevent the wood from turning black or catching fire.
Click here to view Genware Pizza Oven Brush
Product Specifications
Product Dimensions: 225(L) x 950(W) x 45(H) mm
Item Weight: 910g
Material: Wood, wire bristles, and stainless steel
Manufacturer: Genware
I believe when shopping for a Pizza oven brush some major factors must stand out for you in making the best decision. These factors include; design, size, and most importantly, price. The Genware pizza oven brush meets all these factors. Let me take you through how.
Design
Before deciding on the best pizza oven brush, the design that would fit exactly what you want to achieve comes to mind. The Genware pizza oven brush has a wooden long handle with a brass bristle brush head at the end. Some come with a steel scraper at the other end. This unique design makes it less stressful for you to clean your pizza ovens. The bristles are designed to make it possible for you to clean your hot pizza stone or oven without having to wait for it to cool down. Unlike some other pizza oven brush models where the wooden handles and brush head are sold separately, the Genware pizza oven brush comes with a wooden handle.
Length
The length of the handle of the oven brush is another important factor you want to consider in making the best choice. Depending on the function of use, the handle of a pizza oven brush varies from brush to brush. Also, you must consider the size of your pizza oven in choosing the perfect handle of your choice. For a suitable length of 225mm, a width of 950mm, and a height of 45mm, the Genware pizza oven brush would be perfect for you considering the length advantage. This will ensure you can clean your pizza ovens from a safe distance without getting cooking burns. Also, if you are someone who does not want their nails accommodating pizza crumbs from short distance range cleaning; this long sturdy oven brush does the trick for you.
Price
The price of an item will to a great extent determine whether you will be going home with that item or not. This makes price an important factor. In purchasing a pizza oven, depending on whether it is a domestic or commercial brush, you have a budget you don't want to exceed. The Genware pizza oven brush at €47 compared to other pizza oven brushes comes at the best affordable price available and would give you great value for your cleaning. In considering the overall cost, this brush would be perfect for you because unlike other brush models, you do not have to get the handle separately.
○ Why Should I Buy This Oven brush?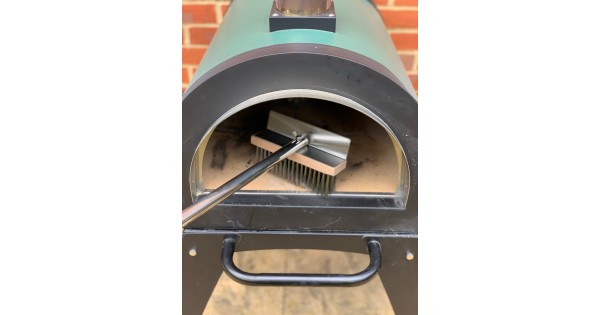 The pizza oven brush especially for its long handle and durable brass wire bristles makes it easy for you to maintain your desired clean cooking surface with minimal effort. Besides, no one wants to make their favourite pizza from an untidy oven. This brush does pretty well in getting rid of tough leftover debris in your oven from the last time you made pizza.
Another reason to buy the Genware pizza oven brush is that you find it easy to use. Experts also mention that you would need to use a scraper to perfectly clean the oven which is something to consider too. But overall this brush doesn't require rocket science knowledge to use. It is your go-to brush especially when you have to deal with scraping off burnt toppings or cheese at the end of having a hectic day or while making your pizzas.
Another reason you should buy this quality brush is the fact that its long and sturdy handle prevents you from cooking burns. Making your favourite Pizza could be a hobby for you and I bet you do not want to get burns from what you enjoy doing in your free time or after a hectic day of work. It is only right for safety reasons that you go for this long oven brush which allows you to clean your flaming pizza oven from a safe distance.
In addition to the awesome uniqueness of this brush, you are purchasing a cooking tool you won't be changing any time soon because of its durability, coupled with the fact that though not advertised, the Genware oven brush head has not been reported by a customer to be changed or replaced for the reason that the stainless steel material rusted.
○ Verdict
The Genware Pizza Oven brush in my opinion is affordably cheap for someone that loves baking and enjoys making their pizza in a clean cooking environment. More so, with its features such as its durability, long handle, sturdiness, and material quality, this is by far the best pizza oven brush you can get, and I think a kitchen owner would as well be happy with its ability to solve all their cleaning tasks.
This is the perfect tool for efficient and quick cleaning of your pizza oven and stone surface after cooking, effectively getting rid of residues of burnt food and cake-on mess with its strong wire bristles.
Although, flaming temperatures are an enemy to the oven brush as the colour of the wood may turn black or catch fire, the durable Genware pizza brush which features excellently designed strong wired bristles is heat resistant and make cleaning snappy since you do not have to wait until the oven cools down.
Click here to get Genware Oven Brush at a Discounted Price