A Quick Marketing Guide On How to Utilize Visual Content On Social Media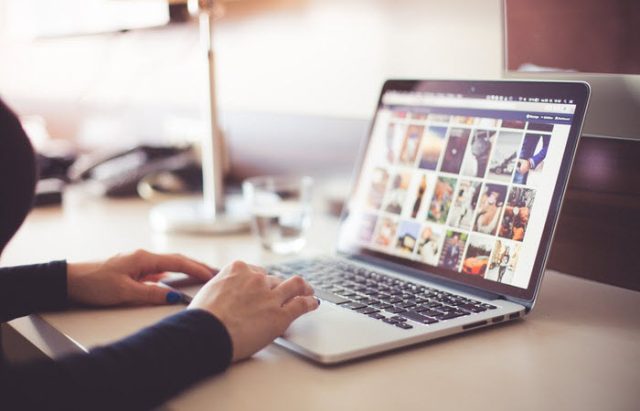 Fact:
People's attention span is shorter than that of a goldfish.
We lose concentration in about 8 seconds and this is probably an effect of the mobile age and our digitalized lifestyle.
Because of this, it's critical that you know how to promote your business using visual content on social media. Blogs and posts with images are up to 95% more likely to be viewed than those without.
Now, if you want to learn how to use images to promote your social media page and business, then check out the tips below.
Use High-Quality Images
Using high-quality images is one of the most important things you can do for your business. Having high-quality images can show that your brand or product is legit and is of high-quality as well. Most of the time, the quality of images you use is more valuable than the product descriptions you create.
So, be smart when choosing. Make sure that your photos resonate not only with your target audience's interests but with your brand as well.
Don't confuse quality with image size, too. You wouldn't want your images to be too big since that may interfere with the load time of your page. It would be a good idea to downsize your images if they are more than 2000 pixels.
Where to Find Images for Your Content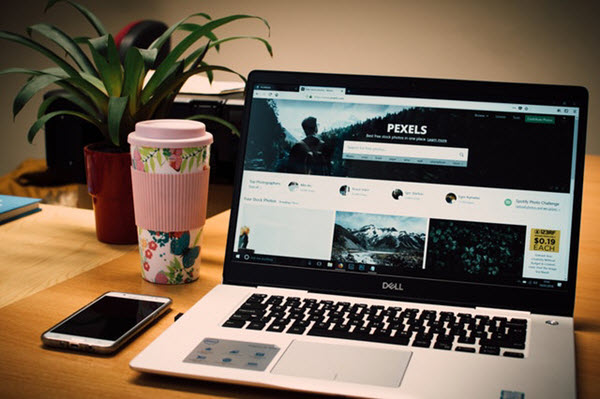 High-quality and captivating images that attract attention are often too expensive to purchase. However, there are some amazing sites that offer free photos that are not only high-quality but attractive as well.
Here's a list of the five sites that offer amazing free images that you can use for your social media pages
Create Your Own Images
If you want to add a more personal touch to your social media strategy, using original images is a good idea. You can edit and personalize them even more by using some of the many free editing tools you can find online, like Canva or PicMonkey.
If you don't consider yourself to be a good photographer or graphic designer and have a small budget, you can always hire a freelancer who does small and quick projects. You can use freelancing sites like UpWork and JobRack to hire a photographer or a graphic designer. You could also use Fiverr.
By going this route, you can brand your images so they are easily recognizable. You can give the professional photographer/designer specific guidelines regarding the colors, fonts, and layouts you want.
Engage Your Audience
In order to promote your business alongside your social media page, you'll need to get more engagement from your followers. Images are a great way to do that.
Encouraging your followers to be more active and involved with your page or site gives them a chance to contribute and share their ideas.
For example, you can post a funny photo and you can ask your followers to create a caption for it. You can also try asking your audience light-hearted questions like "What is your morning routine?" with a photo of you or your team doing something funny in the morning.
Encouraging discussions and answering your followers' questions will make them feel acknowledged. This will increase engagement and promote your social media page.
If you sell a product, you can ask your followers to post photos of them with your product on your page. You can start a challenge or a game out of that. Just make sure to reward the photo that gathered the highest number of likes or shares in order to motivate your followers more.
Optimize Your Images for Social Media
As a business owner or a marketer, you are probably aware of the fact that adding SEO to your content could lead toward higher search rankings and more traffic.
But did you know that you can also optimize your images?
In fact, images have the power to improve your traffic through SEO. Here are a few tips on how you can do that:
Post interesting pictures that will catch your followers' attention. More often than not, use images with warm colors since they attract more attention and are more likely to be liked or shared.
Make sure that the caption of your image conveys a certain message related to the image in question.
To ensure faster load time, keep your images small without sacrificing the quality. You can reduce the size of your images by using some free tools online.
Make sure that the filename of your image contains descriptive keywords that describe the image as well as its title or caption.
Post images that are relevant to your target audience.
Horizontal (4:3) and square images are more shareable than vertical ones.
Use different types of images to keep your audience interested, like stock photos, cell phone photos, animated gifs, infographics, pictures with text, memes, and so on.
Brand your images so that your brand is easily and instantly recognizable by using colors, fonts, and proper layout.
Optimize your images so they fit each social media platform.
See Also: Finding Out the Best Time for Posting on Social Media Sites
Use Instagram and Pinterest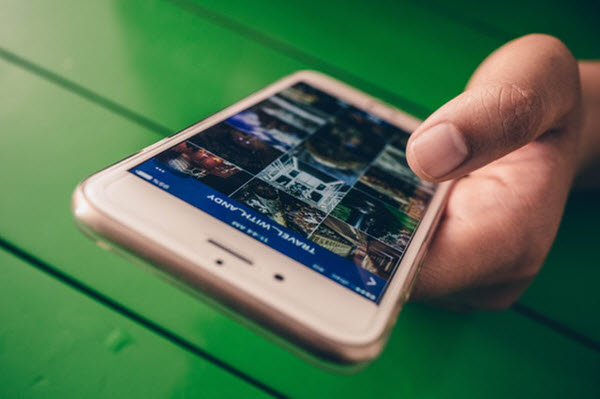 Visual social media platforms are taking the internet by storm. Instagram and Pinterest are the two most popular ones. Using these platforms can expand your brand's presence, increase engagement with your followers, and connect you with other influencers from your industry.
Pinterest users are more likely to shop online than non-Pinterest users and the platform is used more for curating images rather than sharing personal ones. If you want to learn more about this platform, check out this amazing guide to Pinterest Marketing.
On the other hand, Instagram is more likely to be used for sharing personal images, making it a better choice if you want to give your followers a more authentic view of your brand.
If you still aren't using these platforms, give at least one a go and make your business look more professional, creative, and exciting.
See Also: 5 Instagram Tools That Can Boost Brand Performance
Final Words
Social media pages are powerful tools that can immensely help promote your business. So, create your brand's digital personality by using visual content on social media. Be original, post high-quality images, engage with your audience, and promote your brand to the best of your abilities.
About the Author:
Nate Gadzhibalaev is the founder of Amplifr, a service that assists individuals and businesses by automatically scheduling their social media posts, helping them to earn more money. With a background in product managing, business development, and international growth, he aims to help individuals and businesses by showing them how they can continue to grow their audience profitably and efficiently.