Social Learning as a Way to Foster Productivity in the Workplace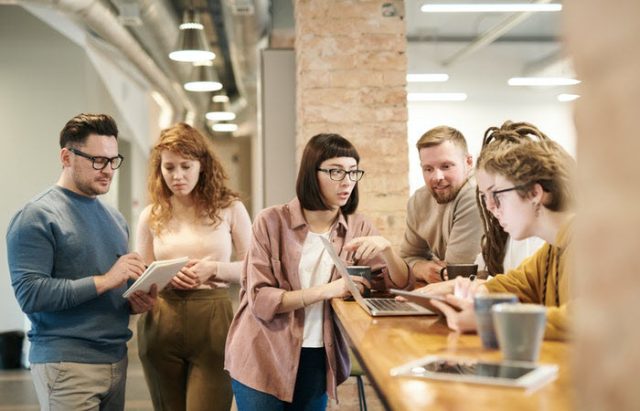 In one way or another, social learning has been part of our lives for a long time. We spend a large amount of time at work. During this time, we are bound to learn from our colleagues and get a chance to talk on mutual topics of interest.
Moreover, social media has given an outlet for people to take their interaction with work acquaintances to the next level. Nowadays companies are finding ways that would bring together social learning into the day-to-day operations that are carried out in organizations.
Before we dig deeper let's try to gain a deeper understanding of the term "social learning".
What is Social Learning?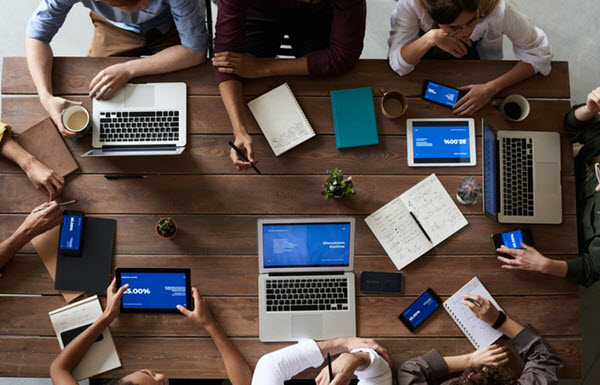 Unlike classroom learning methods, social learning is not just limited to learning in a confined place. This form of learning is exchanging knowledge through interaction and observation. Humans, by nature, are more comfortable to learn through observation and collaboration.
In fact, one of the best forms of learning is when people are in a social environment. This is when people share knowledge with each other. Companies are constantly working on developing programs that focus on social learning.
In these current times of social media popularity and digitization of everything, platforms like Facebook, LinkedIn, Twitter, etc. have facilitated collaboration and interaction among people. Individuals at every level, be it students, professionals, etc. are involved in some sort of social learning.
When it comes to the corporate sector, social learning has amazing things to offer. It's just a matter of realizing and leveraging it in the best way to experience its benefits. For instance, a customized solution by combining the features of LMS and social networks can allow corporations and businesses to introduce social learning in their respective spheres.
Benefits of Social Learning
Social learning can have various positive impacts on your business, as well as your employees. Below are some of the key benefits of social learning.
Social learning for the Business
From a business perspective, social learning brings a lot of benefits to business owners. It helps to improve engagement among the employees, which is the backbone of every process taking place inside the company. Moreover, it helps to organize the teams so that they are able to manage the tasks more effectively.
Social learning is helpful in improving collaboration among employees. This can help businesses to get training, which can eventually impact the process of introducing better tools and resources for the company. Apart from social media marketing services that help companies grow and be visible, social learning is another great way to make the business better.
Therefore, social learning is beneficial and gives positive outcomes for businesses from two perspectives – it introduces a new learning initiative to the business and also results in a better ROI. Also, a model for Learning and Development indicates the following facts:
Employees get 70% learning from their experiences in their jobs
They get 20% knowledge by interacting with people around them
10% of learning comes from formal learning methods
This shows that social learning is indeed an effective way and a key contributing factor for raising the bar of knowledge for employees.
Social learning for the Employees
Social learning is known to enhance employee productivity and made them produce results faster. Moreover, it has also helped to keep the employees motivated while increasing the spirit of competing in a healthy environment. This process is known to encourage teamwork in a variety of ways, which will eventually help to add value to the organization.
Social learning from the Learning Perspective
It may seem reasonable to analyze the benefits of social learning from a business perspective and for the benefit of the employees as well. However, it is also important to analyze how social learning benefits the learning process in individuals. Social learning has been seen as a great way to empower the learning process.
• Learners' Empowerment
Many a time a bit of advice from a co-worker can change the way you are carrying out a task. Moreover, collaborating with other workers and interacting with them will definitely get the job done quickly. Learning done in this way helps in retaining knowledge and improves the work process as well.
• Relatable to Millennials
It has been concluded through a study that millennials find it better to learn through the methods of social learning. According to stats, millennials form a major portion of the global workforce will form a major driving force of organizations in the future. It is expected that by 2025, this generation will form 75% of the world's total workforce.
Moreover, this generation is significantly different from their preceding generation in the way they like to go about in life; whether it's how they are more progressive and like to continuously keep learning, or how they enjoy engaging with others using social media. Therefore, social learning is inherently a very appealing concept for the millennials and can be a very fruitful tool to leverage their skills and potential.
See Also: How Millennials Measure Success At Work
How to Integrate Social Learning in the Workplace?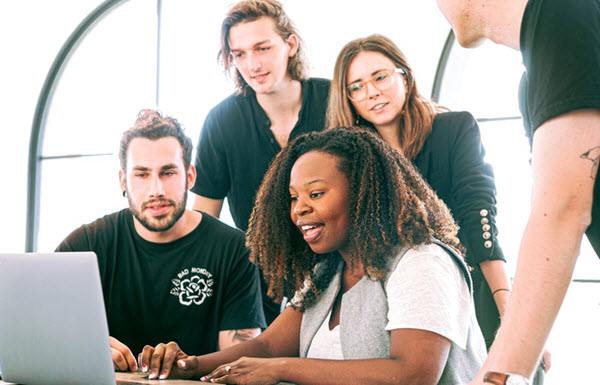 As listed above, social learning can have a number of benefits for the employees and the workplace in general. In this section, we will be discussing ways through which an organization can implement a culture of social learning in their organization.
Evaluate the Scope of Social Learning
Instead of directly jumping to the conclusion that your organization requires social learning methods or getting excited about pitching this new idea to the authorities, take a step back and assess your company's business model. Evaluate whether it will practically be possible to implement and sustain social learning methods at your workplace.
Despite the numerous benefits offered by social learning, and the impact it has on employees' development, productivity, competitiveness, and so on, keep in mind that every work environment is not ideal to accept it and give the desired results. Work out its possibility and effectiveness; discuss with like-minded people and share your thoughts with them, and then make a well-thought-out decision of whether it is the right thing to do.
Encourage Employee Communication
Encouraging employees to communicate is the first step toward social learning. Moreover, there are many ways through which employees can improve communication with each other. Organizations should encourage a culture in the workplace, in which the employees feel comfortable to have lunch together and involve themselves in other recreational activities as well.
It would be beneficial for employees to interact on platforms like Stride, Slack, Google Hangout, etc. These platforms help employees to communicate in real-time and share information with each other.
See Also: Redefining Office Culture To Boost Employee Satisfaction and Productivity
Encourage Feedback
It is natural for some people to be good in a certain area. Whereas, others might be good at something else. The purpose of feedback is not to encourage criticism, it is simply a way of one individual telling another how they can improve themselves.
Workplaces that encourage constructive criticism highly benefit from this at a later stage. Once employees are in the cycle of accepting constructive criticism, there is a lot of room for improvement.
Also, analytics can be used to monitor the outcomes of the social learning methods and then re-orient, if needed, in the right direction.
Use Social Learning Platforms
Using different tools for social learning can greatly benefit the entire process of implementing it. A social learning platform should be such that it helps initiate conversation among the different team members.
Access to coaches or mentors should be facilitated, since they would be a source of guidance for the learners. Social platforms are built in a way that there can be various groups and communities made. This aspect encourages learners to contribute, as well as learn through other people's experiences.
Commit to The Cause
Any new plan or new practice needs ownership and support from the authorities in order for it to be successful. Most business owners and CEOs make plans for flourishing their organizations and employees, but undermine the importance of committing to the cause.
If you want to take the initiative of introducing social learning into your system, make sure you're dedicated to it, too. Without someone taking ownership of the cause, it might fade away or lose its vibe over time. You'll always have more crucial things on your list, but make sure your social learning initiative is a priority as well.
Final Thoughts
A productive office environment is defined by solid communication. It is the key to effective learning and productivity. There are many ways through which social learning can be practiced as discussed above. Encouraging feedback from employees may require higher management to conduct certain surveys.
These survey forms can also be filed anonymously. The more communication that takes place, the greater the chances of improving productivity. Other than gathering employee feedback, it is also important to gather the feedback of the peers and those you are working with. This improves social learning and takes care of bottlenecks. Social learning is a win-win for all and a great way to foster productivity in the workplace.
Like this Article? Subscribe to Our Feed!

Shoaib is an SEO expert with a decade of experience in digital marketing. He is currently working for Dynamologic Solutions, a software house in Pakistan well-known for their fantasy football draft software.