Dental Marketing Ideas for Dental Start-Up: How To Attract New Patients To Your Practice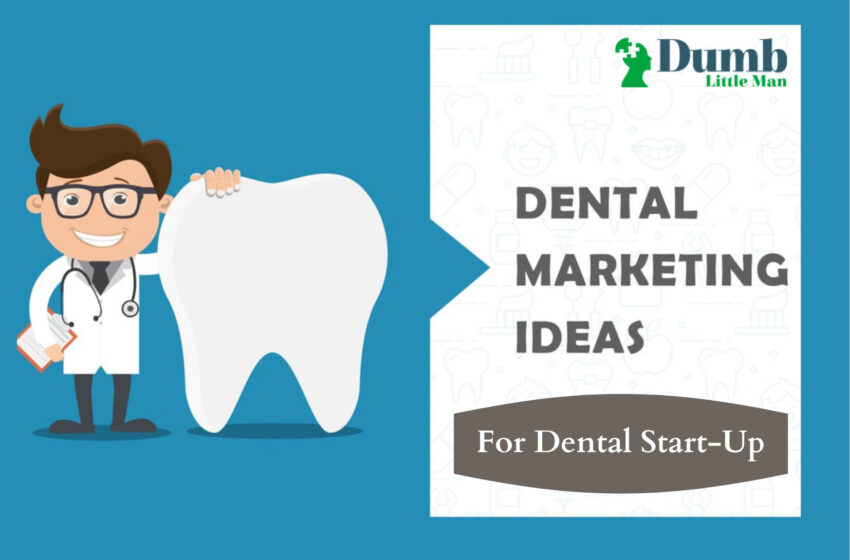 Marketing strategy is key to any company's success & dental practices are not exempt. For a new dental clinic startup to grow, one dentist should be seeing 30-40 new patients per month. To attract new patients, A dental practice must offer a competitive product at competitive pricing, thanks to their high-quality services.
There are many marketing ideas for dental practices, both online and offline. With the right one, you will be able to generate more interest and attract new patients.
The best way to promote your dental office is through different marketing strategies. In the article, we cover 15 of the most popular digital and non-marketing ideas for dentists and provide best practices to implement them. We also discuss how you can measure the effectiveness of each strategy.
Digital Marketing Idea For Dental Start-Up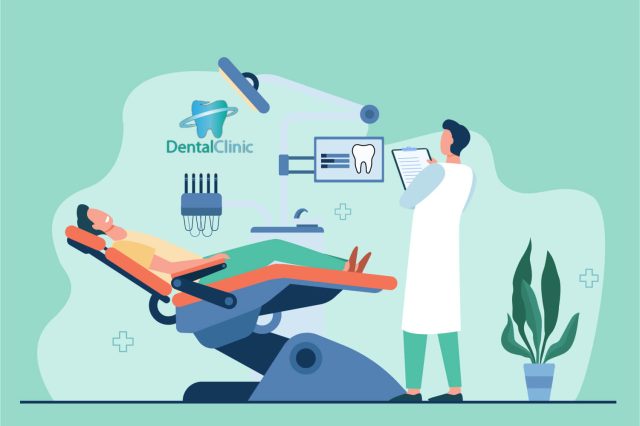 1. Branding
Are you starting a new dental practice? It would help if you finalized the business name & tagline – take care to choose something that stands out, so your practice can be recognized. Establish your domain name for your dental website, and make sure it's something you like and is applicable.
At its most basic level, branding is the process of researching, developing, and applying features to your dental care so that patients can connect with your services.
2. Unique Logo Design
Designing your business logo is essential and could be the difference between losing and gaining customers. A logo should complement your business name and identity to give a great first impression – it's the first thing people see when they visit your website.
Having a distinctive logo is one of the best ways to differentiate your practice from other dental service providers in the area. In addition, your patients will recognize you from an image even if they don't remember your name.
3. List Dental Clinic On Google Maps
Google Maps' ability to target specific audiences and inform them about your dental practices is a free and effective marketing technique.
Claiming your business on Google maps provides your online presence while letting patients know that your dental practice exists. Claiming on maps can create many opportunities for you
4. List Your Business In All Online directories
Online directories can help people find your practice. Information such as your name, address and phone number, and reviews from previous patients appear on these listings.
You need to ensure the information found on the website directory is compatible with what you have on your practice's website and social media accounts.
5. Website Development
Having a mobile-friendly responsive website is one of the best investments that you can make to provide contact information and offer your potential patients various pieces of essential information about their services.
Looking for the best dentist in New York is the first step patients take when they need dental treatment. That's why any company that wants to be successful needs to build their website with websites designed by an SEO agency that understands what clients of internet marketing specialists wish to.
6. Auto Mate Your Dental Practice
Dental Practice management software is worth the investment. It will save you a ton of time and money on marketing & appointment features and is versatile enough for any doctor's needs.
7. Increase Online Visibility Of Dental Website
Get started by launching your website two to three months ahead of time, so you have enough lead time for SEO to take effect. It would help if you started blogging, shared content on social media, and optimized online directories.
Adjusting your SEO can let you appear in Google for relevant searches that people are making. It's not the fast result you want, but this marketing tactic pays off in the long run.
8. Paid Marketing – Google Adwords & Facebook Ads
Google ads are the best way to get the word out about your business in front of people in need. Set appropriate keywords, choose an ad type & budget to fit your needs, and start your ad campaign. For example, searching for Dental-related stuff might end up putting the word in front of people in need of what you can offer.
Now, you can create advertisement posts on Facebook to connect more audience. People may see your ads randomly, and the relevant keywords will help achieve the person's interest in dental practice-related keywords. So through paid ads, you can build the community even more robust.
9. Grow a Social Media Community
Social media advertising is one of the most successful strategies of digital marketing. Marketers can create social media pages on Facebook, Instagram, YouTube, and Twitter to build their audience. They will target customers with similar interests to follow you – which will increase the reach of your business.
There are many things you can use social media for. For example, you can document how your dental practice journey is going or share photos of some of the services you offer. In addition, by engaging with your customers, people will come to know more about your practice and choose it over others.
10. Create engaging videos
You do not have to use popular apps such as YouTube, TikTok, or Instagram for your dental practice. Video marketing can be a great tool to create engaging content that makes dentistry more approachable and human.
• Give a tour of your practice
• Answer patient questions
• Share patient testimonials
• Offer dental hygiene tips
11. Get positive reviews
When new patients are researching dentists, they must be presented with reviews of your practice. Getting positive reviews from your current patients is a great way to build trust and establish credibility.
It's vital to ask for reviews at the right time, as it can either happen after appointments (through a thank you email) or as part of your checkout process.
12. Use Email Marketing
Apart from patient email correspondence, it also allows businesses to grow their client base. Keep in mind to only send the right emails at the right time, though.
So how can we help you create better patient experiences? One way is by sending appointment reminders via email.
You can also invite people to sign up for your email list, where they can receive helpful information, like a guide, video series, or webinar. A catchy title, like "3 Steps to Bright, White Teeth", can be a great way to entice people to your dental office.
Non-Digital Marketing Idea For Dental Start-Up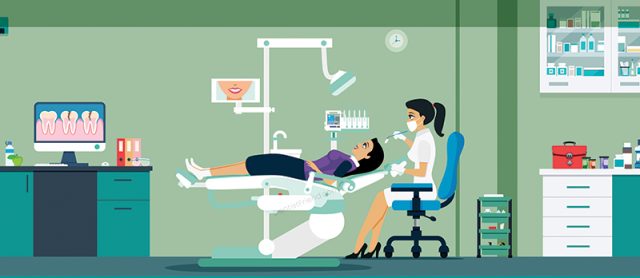 13. Engagement And Event
People often forget about the importance of actively getting out in the community that they work in. Doing this builds a sense of recognition, making people more likely to see you as a leader in your field. It also gives people a sense of familiarity with you and is an excellent way to build connections. Events are constantly popping up close by, so make sure to get out there and
It's difficult for an advertisement to get through these days; people are sick of ads popping up on every website. So be present with your community without the need for additional marketing. Just be aware that it will rely entirely on your people skills. If you can't make new friends, you'll never make any more patients!
14. Referrals
One of the best and common ways to market your practice is through word-of-mouth. If patients have been happy with the service they've received from you, they'll recommend you to someone who needs help.
Thank your patients for their referral by setting up a loyalty program. This will incentivize them to refer friends and family and provide you with precious customer insights.
One way to increase your patient base is by getting referrals from other medical professionals. When you get to know the ones in your area, trust is built, and through that, referrals are formed. In addition, this gives patients a sense of security when trying out new doctors because they know others have started there.
15. Philanthropy
As a new dentist office, free marketing can come in the form of simple community philanthropy. You could volunteer your time, dental or other skills or resources to support your community and also spread the word about your practice. Local problems can be advantageous.
Establish Yourself As An Expert
All people want to know that they are in experts' hands. So show your professionalism by writing articles for notable publications or sending helpful advice via other forms of media.
By making yourself an expert in your dental field, you'll build your reputation and gain the trust of both potential and existing patients.
Focusing on your community and giving back gets you recognized for who you are and builds trust with your patients.
Use this dental marketing guide to attract and keep happy clients. As a final result, all people and community members will be more likely to visit your practice and refer other community members.
Like this Article? Subscribe to Our Feed!