Short VS Long Video: Which is an Ideal Length for Your Business Video?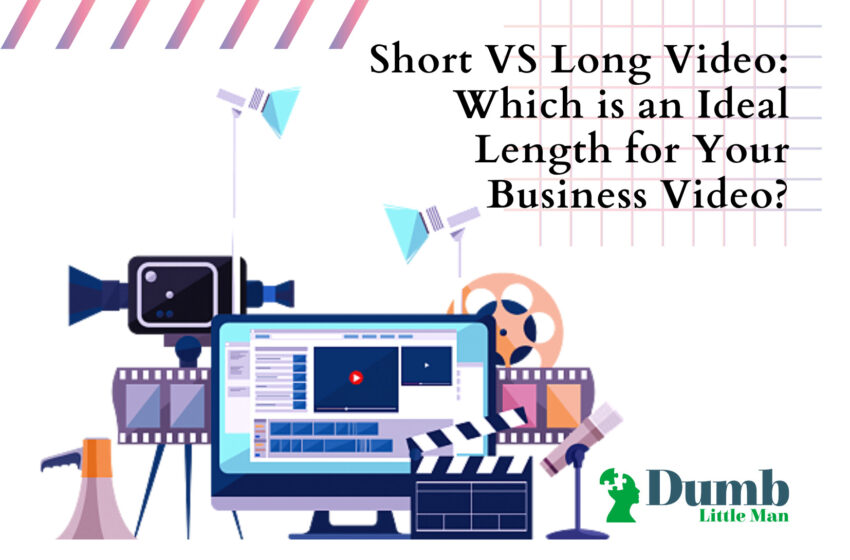 It is crucial to make highly innovative artistic and properly planned videos in the low attention span era. Both short vs. long video is different as short video is perfect for social media such as Instagram, Facebook, and Snapchat, and extended video is almost as much as 3 minutes.
Nowadays, videos play a crucial role in everyone's life, and many Animation Video Production companies provide high-quality services. Let us discuss in detail the best length of video for your business.
What is the length of the explainer video?
The optimal length for the explainer videos is almost around the ninety seconds mark. Explainers have only one objective: to offer a company idea and text in just a matter of seconds and do so in a persuasive, compelling, and alluring method. The exact length of every explainer may vary based on diverse factors, your corporation's niche, the kind of animated video you choose, and the level of sales funnels for which video has been created.
However, depending on the experience, it can be said that there is a sweet spot for animated marketing or advertising videos, length according to sixty or ninety seconds.
Which type of video is more helpful? A short video or a longer one
As you the people know that both needle and sword have different uses, we can't term any of them as better. Still, yes, we can say that the production of short videos is more preferred in the field of advertisement and information gathering, but at the same time, we can't ignore the long videos too. Both have their respective demerits and merits; let's have a look at them.
Why short videos?
Short videos tend to have more effective retention rates, leading to best performance from both engagement and SEO standpoint. The short video has more opportunities, viewers would stick around till the end, similar to states. Fewer people will leave mid-video. In addition, primarily, search engine algorithms are tweaked to prioritize content with a high engagement rate. By the way, the more prominent people watch your videos, the better opportunity your text would have for them.
Why a long video?
If you have an extensive topic, then a video length of 2 minutes is perfect as per the recommendation of video production agencies. If you have some comprehensive stuff that can't be explained within that time interval, then simply break them into crunches, leaving bait for the viewers. But, going for an extended video might not be a good option for you if you don't have much idea about how to make a video lengthy and interesting to generate leads.
Can we post the exact duration of the video on different platforms of social media and then expect the same output?
No, According to animation video production companies, different platforms have different algorithms and analytics. Let's talk about the category-wise.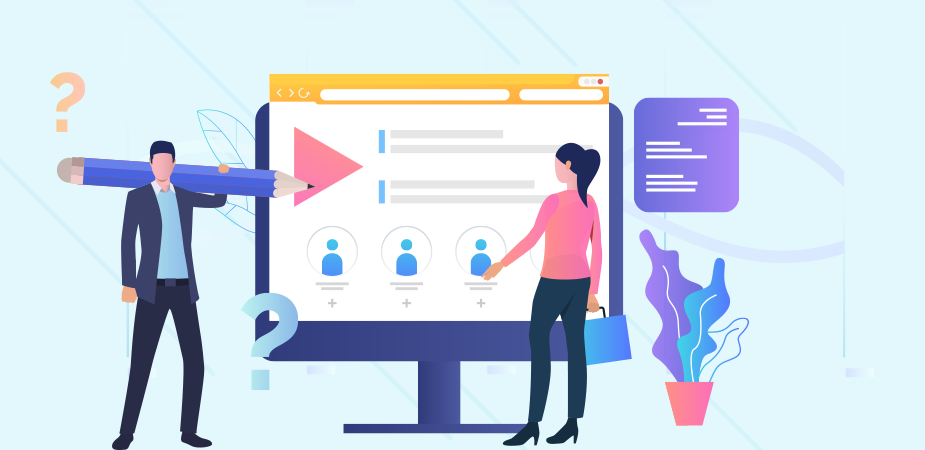 The ideal duration of an Instagram video post is below 30 seconds. According to HubSpot (An American software developer and marketer company), video posts of time of 26 seconds have the highest engagement, which should have a decent animation and fluency.
Although the maximum story duration of an Instagram story is 15 seconds, it is advised that one should not post more than three stories of 15-15 seconds to experience optimal reach.
In the same queue, YouTube's algorithm promotes longer duration video but does it mean that publishing longer videos on YouTube will automatically create engagement and generate leads?
I would say no. See, filling your video with useless stuff to make it lengthier in the hope of engagement would never be a good choice. You may get dislikes, less number of views, viewers will leave your video too much early, and your video will rank low in the YouTube SERP (Search Engine Result Page). So basically, according to some video production companies, one can't tell the perfect video duration for a
YouTube video, although the average length of a YouTube video is 10 minutes.
As we all know, Facebook provides different kinds of videos with a suitable but varied video length.
Facebook video posts shouldn't take more than 90 seconds to witness the high engagement.
the maximum size of a Facebook story video is 20 seconds
It is advised that a Facebook ad video should not be more than 15 seconds. The completion rate of ad video increases as the length of the video decreases.
How can we create engagement in both short and long-duration videos?
Here, I have given you some essential tips to make your video reachable to the maximum number of the public of the same interest as per the suggestions of top video production firms.
Here are some tips for both short and long videos,
1. Examine your audience
You can't proceed in the right direction until you don't know your targeted audience's lats and the longs. So the very first thing is to approach them with the help of digital marketing agencies and firms.
2. Hit the right cords from the very beginning
Most of the video productions try to make short and to-the-point videos. So, the interested audience would stick to it until the end, which may help rank up your video.
3. Avoid adding unnecessary seconds in the video as much as possible
Being in the viewer's place and understanding their value of time and mental state is crucial for your interest, too, because, as much as you try to add more meaningful stuff, your rankings will rise in the same proportions.
4. Attract viewers and make stick to the video as much as possible with different tactics
Your primary focus should be making high-quality animations for explainer videos and usually for short videos for Instagram, Facebook, Twitter, etc.
Child animations demonstrating an exact idea of your business would be a better option. Whiteboard animations are generally preferred to make longer videos with a story that would have problems and inconvenience related to your target audience. A success story of your customers with some suitable background music and proper subtitles would be a great idea. Adding some sarcastic seconds would not come in the list of time waste, so you can surely go for it.
Conclusion
I hope that I added some genuine points to your mind and clarified what you should avoid and what you should prefer to boost the generation of your leads with suitable arrangements for your video marketing.
Like this Article? Subscribe to Our Feed!