Best Tools To Increase Sales For Your Ecommerce Store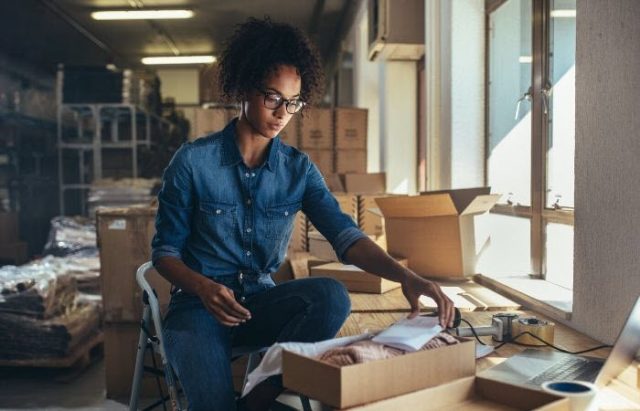 As more and more people turn to the internet to buy products and services, it has become the goal of every e-commerce business owner to find ways to increase traffic on their website and convert this traffic to sales. Whether you run a small, medium, or large enterprise, the role of e-commerce to your business can no longer be ignored.
Today, you need to do much more than having an e-commerce store. You need to use the right tools and strategies to optimize your site for SEO and market your brand to ensure you make sales. Without the right marketing, your e-commerce site will never realize its full potential.
Fortunately, there are tons of ways you can boost sales in your ecommerce store. Here are some of the best tools and strategies to increase sales for your ecommerce store.
Work Hard On A Visual Content Strategy
When it comes to e-commerce marketing, a picture is indeed worth a thousand words. Online consumers show a preference for visual content. Visuals offer a better way to appeal and engage with an audience. Where words fail, using visual content can be the best way to ensure your campaign is effective.
E-commerce pages that use visual content in marketing get more views and leave a lasting impression in the minds of the viewers. To successfully use a visual content strategy, you need to focus on ensuring your brand sticks in the mind of your target audience. The idea is to have them recall your product when the need arises.
Having a basic image of your product is an essential part of the success of your e-commerce store. Having an illustrative image of your product will appeal to a potential buyer. Ensure you have high-quality photos of whatever your ecommerce store is selling as part of your visual content strategy.
Using infographics, 3D videos, user-generated content, and exploded and cutaway views are some of the best ways to attract potential clients to your ecommerce site.
Build Your Brand Awareness
According to extensive research, adding a video on your website can boost your conversions with up to 86%. It is far easier to remember an image, 360 images, infographics, and videos than texts on a paragraph. Today, building brand awareness has become an important part of any ecommerce marketing campaign.
To build brand awareness, you need to build brand identity. This includes having a logo and corporate style brand identity. Brand awareness is ensuring your target audience remembers you. This is why your ecommerce business needs a recognizable company name, visual style, and logo.
Social media is the new way of building a strong brand presence online. It gives ecommerce businesses a platform to connect with their target market while creating meaningful conversations about their brand.
On Instagram, more than 200 million users visit business profiles every day, with more than 80% of Instagram users actively following a business profile or brand. With these numbers, it is possible to imagine how much brand awareness you can generate for your ecommerce business by placing your business in front of the right audience.
Steps To Increase Your Ecommerce Store Awareness and Sales
Have a social media presence
It is not possible to build brand awareness without a social media presence. Simple things like sending out daily tweets, sharing information about product reviews in your blog , or posting randomly on your social media page may seem like a waste of time. However, it is an affordable and effective way of building your brand image.
Since your target audience is already an active social media user, you need to use this avenue to connect to them and build brand trust. Your profile and cover image should represent your brand accurately. Ensure you use high-quality images to make it more appealing.
Consider using company taglines and slogans on your social media pages to tell the viewer more about your brand. Ensure your description is crisp and to the point. Making use of relevant keywords is an essential aspect of your SEO strategy. Always remain in the know of trending topics and use these conversations to promote your brand online.
Pick The right platform
With so many social media platforms, you need to choose the best one for your brand. The best option for your business is where most of your target audience can be found. It can be pointless to have an Instagram page if most of your target market is most active on Twitter. Once you have established your brand on the ideal platform, you can consider venturing out on other platforms.
To determine the best social media platform for your needs, you need to define your everyday client by age, sex, income, or education, as well as their interests and hobbies. As you define your client profile, also work on your marketing goals.
Since your goal is to build brand awareness for increased sales, you need to use your social media presence to build a relationship with your audience. Once they trust your brand, you have an improved chance of converting their loyalty into business.
Engage Your clients
The only way to improve your brand awareness is to ensure there is meaningful engagement between your brand and target audience. It is possible to build brand awareness by using paid advertisements or organically. Engaging your clients on social media platforms is more reliable and offers long-lasting results than paid media.
When engaging on social media, ensure the tone of your posts is conversational and give it personality. Our target audience should feel like they are interacting with a person as opposed to a lifeless brand. Your content should be informative and valuable to your audience.
Start An SEO Campaign
Any website with a strong presence on social media usually practices good SEO, therefore attracting more traffic to the site. According to some SEO guides and reviews, there are certain things you need to remember to take full advantage of good ecommerce SEO.
On social media, the more likes, comments, and shares you have, the higher the SEO value for your brand. Social media mentions boost the legitimacy and credibility of an ecommerce site. Create hashtags that match your brand and encourage your followers to share the hashtags whenever they refer to your business or brand on social media. The best way to start an SEO campaign is to start using relevant keywords for your site and focusing on Meta descriptions and Meta tags.
Work on earning backlinks from social media to your site. When you have highly engaging social media sites, you stand a better chance of getting backlinks to your ecommerce site. Additionally, ensure you integrate social media sharing buttons on all your product pages. This allows your potential clients to quickly share your brand on their social media, which equals free marketing.
Invest in on-page content. This includes product titles, images, descriptions, and blogs, or any other content that can be beneficial to your brand. Your descriptions and content should use a language that your target audience understands and uses when searching for related products online.
Whenever your ecommerce site is shown in search results, users first see your Meta description and title tag before they click on the link to your site. Every page on your ecommerce site should have a unique title tag and Meta description.
Create a Google Ads Account
If you do not already own a google ads account, you need to create one to increase brand awareness and boost sales.
Investing in advanced google ads is also an important part of increasing your ecommerce store sales and awareness. Google search ads are tailored ads that use keywords commonly used by your target audience when looking for related products. Once your google ad is published, it is showcased on google platforms through the Google AdSense and display network programs.
To understand how effective google ads can be:
At least 63% of people are more likely to click on a paid ad
55% of internet users prefer google network ads
49% of internet users click on text ads
The average CTR (click-through rate) is 91% for the google search network
Paid search ads are helpful to people who click on them, showing value for businesses. At least 75% of internet users claim that paid search ads make it easier for them to find the information they are looking for on a website online. Placing your ecommerce store in front of search results increases brand awareness and clicks back to your site.
Run Social Media Marketing Campaigns
Social media marketing ads can be an ideal way of boosting sales for your ecommerce.
With social media retargeting ads, social platforms place your product in front of potential clients who have interacted with your store in the past, making your brand familiar to them. Adding a tracking pixel to your ecommerce site gives you access to visitors who did not buy and try to convert them into buying clients.
For instance, when a visitor comes to your ecommerce site and looks at certain products of interest but leaves without making a purchase, a targeting ad will show up when they are scrolling through, retargeting them, and reminding them of the item they checked out.
Hire Influencers For Increasing Your Brand Awareness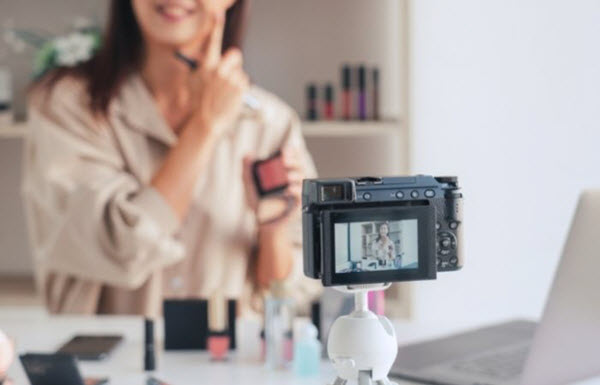 In 2021, research showed that many ecommerce brands are using influencers for targeted marketing. However, using influencers to build brand awareness can only be beneficial when done right.
Businesses stand to make up to $5 for every dollar they spend on influencer marketing. For your brand to benefit from influencer marketing, you need to plan your campaign and connect with different influencers.
Reach out to the right influencer. This is an influencer that matches your brand values, including attracting the same target audience. Influencer marketing is about increasing your brand's engagement, which will come with improved numbers.
You need to ensure they understand the type of content you want associating with your brand. You can use videos, posts, stories, or contests to improve brand visibility and engagement. While you can leave the creative freedom to the influencer, you need to outline what you expect to receive from the campaign.
Also, work with influencers on platforms where your target audience is located to increase brand awareness and traffic to your website. Some options include YouTube, Pinterest, Snapchat, Twitter, and Facebook.
Run A Successful Email Marketing Campaign
Email marketing plays a key role in the success of ecommerce sites. To create a working email marketing campaign, you need a basic email template that includes a header, content grid, sign and buttons. You also need to use product images, instructional illustrations, and other types of visuals to match your email objectives. You can also use email alternatives.
Email marketing directly addresses your target audience, which is an essential part of building brand trust. For email marketing to be successful, you need to ensure you build a good rapport with your subscribers to create a better chance of converting them into buying clients.
Personalization is the key to a successful email marketing campaign. Today, customers expect brands to be more personal than ever. Some common email personalization chains used in online retails include:
Registration
Order and delivery details
Seasonal sales
Upselling and personalized offers
Newsletters
Your template should match your email marketing goals, defined by the message you want to send your clients.
The best way to ensure your campaign is highly personalized is by analyzing on-site user behavior. Alternatively, you can include lead capture pages in your subscription form where subscribers can choose the type of content they want to read. This way, you can segment your email campaign based on different client needs.
Work On Your Product Packaging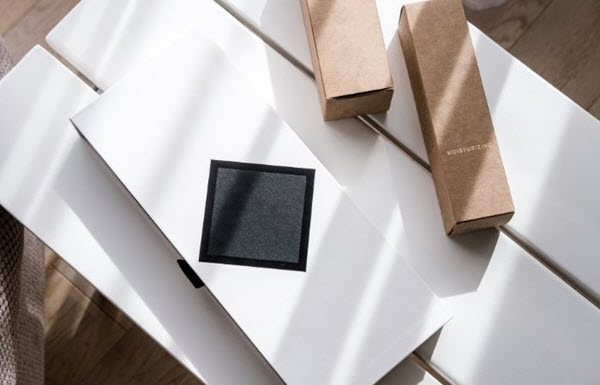 To come up with catchy product packaging, you need a packaging design. These can include product wrapping and customized post boxes. You also need to include greetings cards with your logo to attach to the product pack.
Product unpacking is the final communication line between your brand and your clients, making product packaging excellent for marketing. While it is one of the easiest parts of ecommerce marketing, it has the potential to pay off greatly. This is evident from the countless unboxing videos online.
Packaging marketing includes simple details like the shape of your packaging boxes, the color, texture, and even text. When choosing the visuals for your packaging, you need to think like the client. Think of what you can incorporate to make their unboxing experience memorable.
Some great examples of inspirational product packaging include the packaging concept for Nike Air and H&M gift boxes.
Don't Forget To Use Offline Marketing for Ecommerce Store
Even when running a successful online marketing campaign for your ecommerce store, you need to leverage your offline store for increased sales. If you have a brick-and-mortar business with an online store, you still need to build your brand loyalty and recognition offline.
Consider using non-intrusive methods to engage the customer long after they leave the store. This includes signing them up to your email listing, using customer loyalty programs, and letting them know of any promos running on your social media platform that may interest them.
You can also hand out flyers with promo codes to share with family and friends who live far from your physical shop and may be interested in shopping from your online store. In-person clients are some of the easiest ways to get the word out about your brand.
Improve Customer Service Management
At least 60% of consumers report breaking ties with a brand because of poor customer service. It costs a business up to 5 times more to make new clients than retain existing ones, and customer service plays a crucial role in retaining a customer base.
According to a report by Microsoft State Of Global Service, at least 60% of consumers hold customer service at high importance. Customer service is predicted to become the leading brand differentiator, a position previously held by price and product.
Having excellent customer service management builds trust with your target audience and encourages them to come back to repeat purchases.
Live Chat
Ensuring you have a live chat feature on your ecommerce website is one of the best ways to improve customer service management. This ensures any complaints or concerns from a client can be addressed promptly to keep them engaged on your site.
Push Notifications
When used right, push notifications can be effective communication tools between ecommerce businesses and potential clients. You can use push notifications to send timely information to customers and prospects by leveraging them for different devices.
Instant Messaging
You can also increase client engagement and management by using instant messaging. With instant messaging, your clients or potential clients can receive instant answers to their queries, which increases customer loyalty and trust. Google Talk, Spark, Jabber, and Slack are some of the instant messaging services used by most ecommerce businesses.
Email Automation
With email marketing still being a leading and reliable method of enhancing lead or client engagement, automating your emailing processes can be an effective way of reaching more clients in a shorter period. With email automation, you get rid of the manual process of physically crafting and sending emails. Through automation, messages are crafted based on the actions and interests of a recipient and delivered automatically.
Call Center
Having a call center is also an ideal way of keeping ecommerce site clients or visitors happy by giving them a platform to air their issues or concerns with your brand.
Use CRM For Potential and Loyal Customer Management
A CRM (customer relationship management) system makes it easier to compile prospects data, track their progress along the purchasing cycle, and determine the best-targeted messages to send to different clients.
Conclusion
When it comes to running an ecommerce store, learning is a never-ending process. The best way to ensure your store enjoys a competitive edge online is by staying up to date with the latest features, programs, and technophiles for ecommerce marketing. To start you off, you can employ a few of the strategies highlighted in this article to boost ecommerce sales and build brand awareness.
Like this Article? Subscribe to Our Feed!