How to Create Outstanding Infographics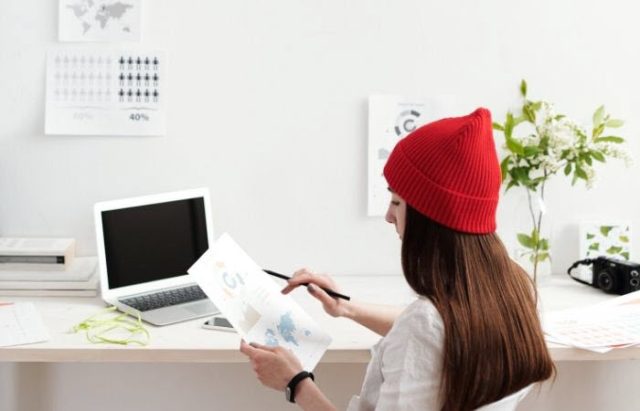 I've been creating infographics for a while now. The best infographics are the ones that strike a balance between written and visual information.
However, that's easier said than done. How do you create infographics that are better than your competitors? Here are a few ways to create outstanding infographics.
Know Your Target Audience
You've won half the battle already if you know your target audience.
Understanding what your audience wants is the first step to making an infographic that they'll be interested in.
The most popular and widely shared infographics are the ones that resonate with people.
The biggest mistake you can make when creating an infographic is picking a generic topic. You need to understand that there are tons of other infographics containing the same information.
In order to be noticed, you need to create something different. Keep your infographic targeted, relevant, and specific.
Keep it Simple
People create infographics because they help you go through more information over a short period of time.
Therefore, it's best if infographics are simple and relevant to the chosen topic.
Try not to add a lot of information in a single infographic. This will make your infographic cluttered and clumsy — something that'll quickly lose your reader's interest.
If you wish to explain an in-depth topic, consider splitting it into a series of 3-4 infographics.
Stay Focused
Simply put, the information you add to your infographic determines how successful it'll be.
No matter how great your data is, if it's a mix of unrelated topics, it'll look nothing but a potpourri of figures and facts.
Make your information focused and streamlined on one single topic.
Remember, you don't have to compile or assemble as much data as you can. Instead, you need to add data related to a single focused topic.
Be Visual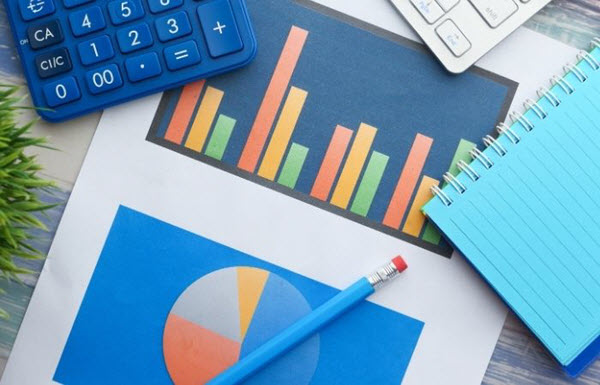 While it's okay to add a few sentences in the infographic, don't go overboard with them and copy-paste paragraphs.
When it comes to infographics, the lesser words, the better.
Use graphs, charts, images, and icons to represent information rather than writing long sentences.
Use words only when necessary.
Promote it
The most popular infographics didn't go viral overnight.
If you wish to see your infographic go viral, you will have to promote it first. This can be done like any other type of content by:
Just like any piece of content, you need to spend 40 per cent of your time creating it and 60 per cent of your time promoting it.
Reasonable Size and Length
Sure, you want your infographic to be full of data and images but a very long infographic will not be able to retain your audiences' attention for too long.
The length of the infographic shouldn't exceed 8,000 pixels. Apart from this, make sure the size of the infographic doesn't exceed 1.5 MB.
You want your infographic to load quickly and grab the most attention span of your readers.
Include White Spaces
Ask any graphic designer and they'll agree that white space is perhaps the most important aspect of an outstanding infographic.
White spaces give the readers' eyes the break they need without feeling to discard your content. Infographics are no different.
Create a balance between your elements to ensure that you have plenty of white space.
Draft a Powerful Headline
Since your infographic contains very little text, it's important to have a headline that will catch your reader's attention.
In order to draft a good headline, check:
Does it describe my infographic?
Does it grab the reader's attention?
Does it exceed the word limit of 70 characters?
A killer headline will evoke curiosity and make it more clickable.
Check Your Figures and Facts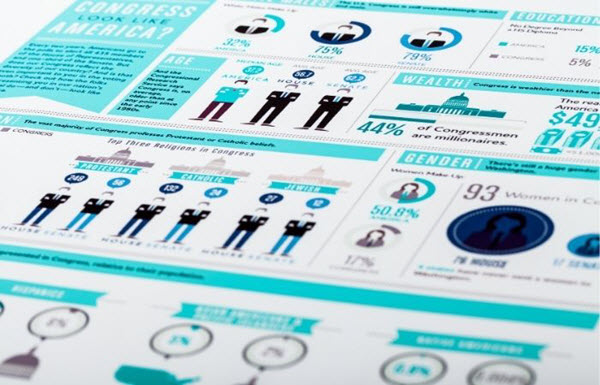 You want to make sure that the data you're adding to your infographic is accurate. Here's how you can do that:
Ensure that the statistics are true
Ensure that your source can be relied upon
Ensure that your data lines up with the graphical representation
Double-check, recheck and pay special attention to your data if you want your infographic to look reputable.
Don't forget to cite your sources. You can either do that from the body of the infographic or add them at the bottom of the infographic.
The Takeaway
Infographics have the capacity to drive massive traffic — if made correctly.
To create an outstanding infographic, start with the needs of your target audience. Ensure a proper balance of elements, white space, and data.
Like this Article? Subscribe to Our Feed!
Shristi is a content writer and owner of F and B Recipes. Formerly the Chief Content Officer at Raletta, she is currently working on her second cookbook. Feel free to contact her regarding a food guest post.