A‌ ‌Beginner's‌ ‌Guide‌ ‌To‌ ‌Understanding‌ ‌And‌ ‌Commissioning‌ ‌A‌ ‌360°‌ ‌Virtual‌ ‌Tour‌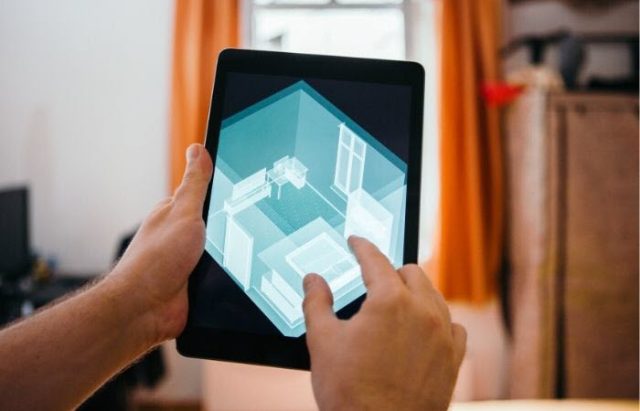 Are you thinking about commissioning a 360 virtual tour and want to learn more about these interactive tours? You are in the right place! Many businesses and organizations, including real estate, hotels, restaurants, tourism, schools, cultural spaces, etc., can significantly benefit from virtual tours. However, it is crucial to gain a competitive edge over your competitors in the industry in today's digital world.
So let's understand through this post how you can incorporate virtual tours into your marketing strategy and take your business to new heights.
What is a Virtual Tour?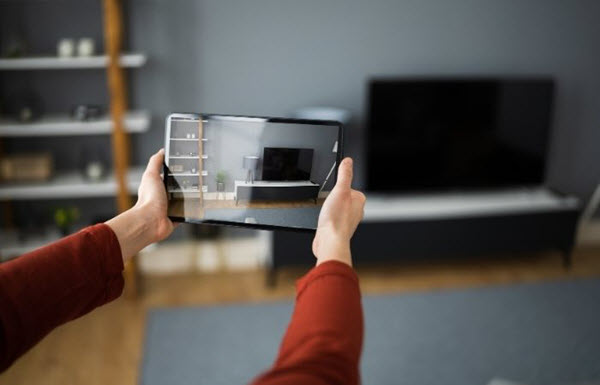 A virtual tour gives you a full 360-degree view of a place. It provides viewers with a real-time experience, allowing them to control their movement — they will feel like they are standing inside the space. They can look at the floor beneath them, the ceiling, and everything around. Viewers can also zoom in and out, enabling them to focus on specific points of interest. Overall, each interactive tour is usually created using a series of images that have been stitched together.
Where are 360° Virtual Tours Used?
Real estate agents are one of the most popular users of virtual tours. However, sometimes, small-scale businesses tend to use low-quality virtual tours — price being the biggest issue. For any company that values excellence and quality, high-resolution interactive tours that can be viewed on a full screen is the perfect option.
A hotel group can use virtual tours to show prospective customers the interior and quality of the rooms. Other famous examples of virtual tour users include universities, hospitals, conference centers, property developers, car manufacturers, museums, architects, and football clubs. All these individuals and businesses profit from showcasing their space to its full advantage.
What are the Additional Features of a Virtual Tour?
You can use the 360-degree virtual tours on your website in a variety of ways, entirely depending on how you want to showcase them. Besides, visitors can choose how and where to move within the space by linking virtual tours to floor plans. This is specifically useful for property developers and architects.
Furthermore, users can see immersive virtual tours that are geographically separated from one another using a Google Maps interface. It enables you to link a vast number of virtual tours through a map.
Some virtual travel companies even integrate hotspots, which are unique links present within a 360 virtual tour. Everything else, including a soundtrack, audio script, and videos, can be incorporated into a virtual tour.
If you want to gain more information about virtual tour features, get in touch with a virtual tour provider and talk to them about your project. They will be able to recommend interfaces that will work for you.
What are the Benefits of Including a Virtual Tour on Your Website?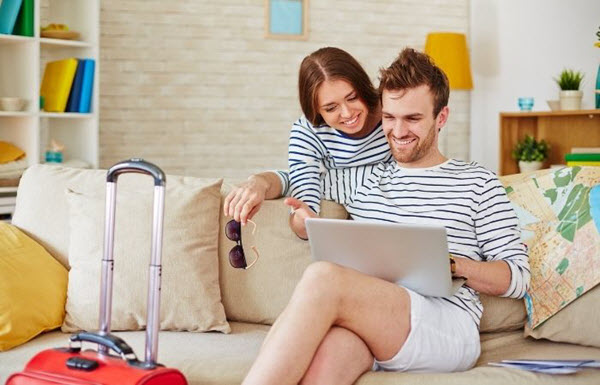 A relevant virtual tour for the audience can help with selling a product as well as building a brand. When it comes to an architect's website (where people can tour most of their work), the visitor can view the area they would like to focus on, see the quality of their work, and also zoom in to see tiny details. This enables prospective clients to gain a better insight into products on sale and offers the business a competitive edge over their competitors.
How to Choose a Virtual Tour Provider?
When it comes to choosing a virtual tour provider, there are a lot of options out there. However, the unfortunate news is that you may encounter some awful services. Therefore, it would help if you first shortlist some virtual tour providers and then thoroughly review their portfolios.
You must carefully search for "stitching errors" — areas where virtual tour photos do not line up correctly. Examine the lines for clarity: are they sharp, straight, blurry, indistinct, or pixelated? Look for over-exposure and check if you can see through windows, or are they both hazy and white?
You can also try to spot some strange colors that do not look right, specifically on the edges of the tours' artifacts. Furthermore, do not forget to check if you can move around 360-degree angles, or are the floors and walls obstructing your view?
If you want a high-quality 360 virtual tour, it is critical that your virtual tour providers are skilled photographers. Remember, nothing will make your virtual tour look better unless your photographers are not excellent with their work.
Therefore, make sure to go through their portfolio, check their work's consistency, and whether they have a diverse customer base and experience. All these factors will determine the success of your virtual tour.
How Much Do Virtual Tours Cost?
The cost of a 360 virtual tour entirely depends on what type of project you are planning to commission. Hence, get in touch with the provider you have shortlisted, give them as much information as possible about your proposal, and request a quote.
Note: A price menu that describes the cost per virtual tour, instead of the total cost for ten of them together, is much better because it allows you to make a fair comparison.
It is crucial to keep in mind that professional virtual tour providers will make ongoing investments in software, training, and new equipment. They will also be retouching experts, so you can rely on them to make your virtual tours look as good as possible.
Hence, the investment you make must ensure that you get the best results, and since you will be using these virtual tours on your website for a long time, you should make sure they are flawless. If you are offered a deal that sounds too tempting to be real, go over the portfolio again and evaluate the consistency.
How to Get Virtual Tours on Your Website?
Your virtual tour provider can supply you with files that you can upload to your platform or host them on their server. Your virtual tour provider will also communicate with your web designer and ensure that the interactive tours are delivered and uploaded smoothly.
360-degree virtual tours can be viewed with the help of a number of plugins (for instance, Shockwave, Quicktime, Flash, OpenGL, and Java). Since Flash has a high penetration rate, it is the foremost choice. However, your virtual tour provider will be able to discuss the best choice with you.
Conclusion
High-quality and interactive virtual tours that boost your site visitors' experience and stand the test of time are more likely to inspire people to return, increase website traffic over time, and also increase sales. All in all, incorporating a Google virtual tour on your website will make you stand out in the online market and improve your business's online presence.
Like this Article? Subscribe to Our Feed!