Tracking Your Workout Activity: Several Ways You Can Do It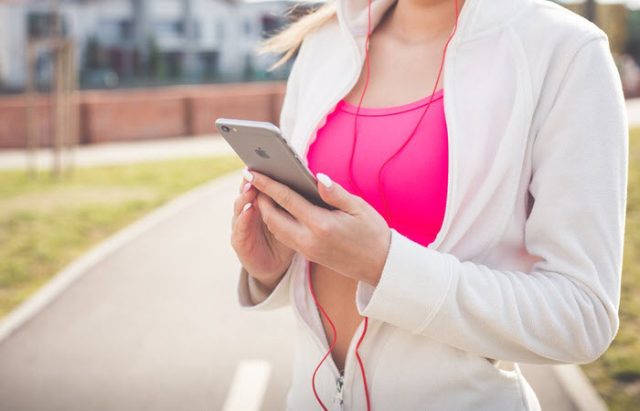 A lot of people struggle with starting a workout regimen. A lot of them lay out several excuses in order to postpone their training sessions.
This is where motivation kicks in.
Depending on the type of your personality, you have to find one specific motivation to get you up and running for your workout program. One of the best and most interesting motivators you can find is technology.
No matter if you are an amateur or a professional, you can take advantage of the latest technologies in order to track your progress. If you love the old ways of tracking workouts, you can always choose to do so as well. The most important thing is that you organize and track your progress.
Why should you track your workout?
When you start a workout regimen, the exercise selection is fairly small and you can easily remember the number of reps per workout you can make.
However, as you get in better shape, the more routines and variations you can make. It now becomes impossible to keep all the information in your head.
This is one good reason why tracking your activity is a necessary step.
Additionally, writing down everything that you do during every workout is going to show how fast you are progressing. It's a good way to get a clearer idea of what changes and adjustments you need to make. By doing this, you can create a more efficient regimen that is going to bring you better results.
What are the best ways to track your progress?
It's quite simple to accurately track your progress. First of all, it all depends on your personality. You can focus on a few important details or keep track of all workout-related information.
Here are a few examples:
Calendar
This is the most common way of tracking your workout activity. This type of tracking allows you to plan out the days on which you are going to perform your workouts. Thanks to modern smartphones, you can have a calendar with you at all times.
Electronic calendars can store more information about your workouts. Plus, there are reminders that you could set to notify you about your upcoming workout schedules.
If you prefer an old-school approach, you can hang a calendar on a wall and track your activities with a pen. This is the easiest way of tracking your workout progress. However, it does not a lot of space for details, except your schedule and the number of repetitions you are able to perform.
See Also: 5 Ways to Make a Workout Schedule that WORKS
Online websites
There are lots of great online tools that can help you track your workout progress. One good example is bodybuilding.com. Apart from tracking, the website offers a big community of people who share the same interests as yours. This is a perfect way to acquire new information about different exercises and workout routines.
Another website that offers a lot of tracking details is thesquattingrack.com. In this site, you have to input a whole set of information about your current workout progress. From there,  you can track your personal records, like weight lifting and squatting. You can even track your body measurements and nutrition plan.
Based on all this information, a graph is projected to give you an overview of your progress curve. Since all the data is straightforward, you can easily see what kinds of adjustments would make your workouts more efficient.
Workout gadgets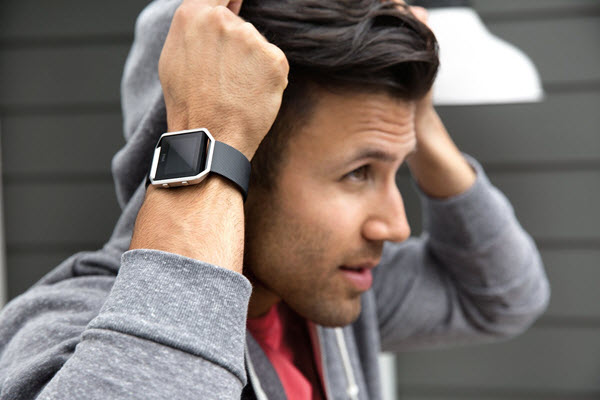 As consumer technology quickly developed in the past couple of years, an increasing number of people begun relying on various types of gadgets, too. These devices are groundbreaking, as they offer numerous detailed data about a person's physical activity throughout the whole day.
There are a variety of trackers out there and it all comes down to your personal preference. These are some of the most popular fitness gadgets in the world that are used by millions of people:
● Fitbit Blaze is a great choice for people who want to wear a tracker that is also fashionable. This Fitbit product serves its purpose perfectly, just like the majority of their other gadgets.
● Garmin Vivosmart HR offers a variety of different notifications for you throughout the day. The optical technology behind this useful gadget is fit for precise measurements of your heart rate. It is a perfect device for those who want to stay in the target HR values to maximize calorie expenditure during the workout.
● Jawbone UP2 is a device with a greatly simplified design. It tracks all of your activity throughout the day and the software that it comes with is fairly easy to use. If you prefer having a screen on your tracker, however, this is probably not the best choice for you.
Keep in mind that this device is much cheaper than the competition, despite offering accurate information.
● Misfit Shine 2 is a beautifully designed tracker with an incredibly accurate data tracking feature. If you want a device that offers top notch data, this is probably the one you should go for.
These are only some of the trackers that are available on the market today. The thing with wearable technology is that it constantly monitors your body's state even when you are asleep.
The goal of these devices is to improve your whole lifestyle by providing you with accurate details about your calorie expenditure and activities.
Smartphones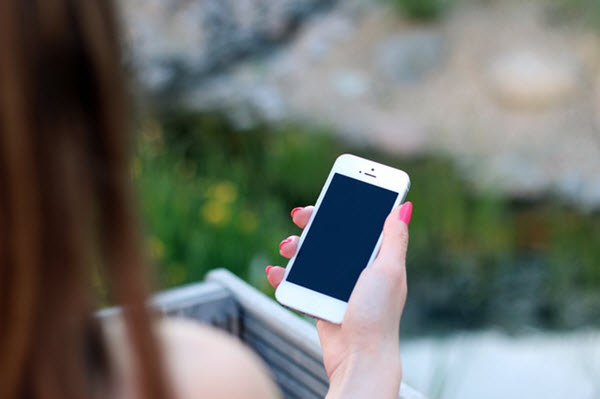 If you are someone who doesn't like carrying a lot of different gadgets, you can turn your smartphone into a great activity tracker. These devices are equipped with various sensors that can be used to track your daily activity levels.
The more important part when it comes to using your smartphone as a fitness tracker is picking the right software for your device. If you do your research well, you'll be able to find the best solutions on websites like CrowdReviews.com.
With the right application on your phone, you can get almost all of the details as the abovementioned trackers have to offer. You can track your heart rate during the workouts as well as the calories burned and distance covered. The majority of tracking apps can also show you graphs of your progress.
Most of the apps are free, but if you want advanced options unlocked, you may need to invest a little bit of money – roughly around $2-5.
If you are satisfied with basic information about your day, Google Fit is a great way to track your progress. Other big companies such as LG and Samsung offer their own fitness trackers that can be integrated with Google Fit.
With so many options, it really comes down to personal preference. No matter what method you choose, the most important thing is that you keep your tracker with you at all times.
Tracking workouts and progress can be quite motivating. It will just depend on how much time you are willing to dedicate to it. Once you get the hang of it, you can easily make plans for your next routine.
See Also: Finding your Fitness Passion
Like this Article? Subscribe to Our Feed!
Mary is a freelance writer, researcher, and business consultant from New York, WA. A columnist for Entrepreneur.com, HuffingtonPost.com and more, Mary specializes in entrepreneurship, technology, and social media trends.