3 Management Books Every Upcoming Entrepreneur Must Read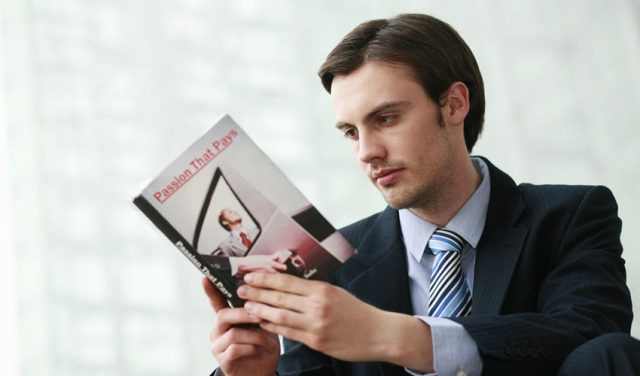 Some books can linger in your memory for a long time. There are books that can shake you from within while others can make you a better human being.
The books in this list did all those things to me. Through them, I felt I became a better decision maker and communicator. It also helped improved my self-confidence.
If you are struggling with any of these things, these are the most recommended management books you need to check out.
1)The Decision Book: 50 Models for Strategic Thinking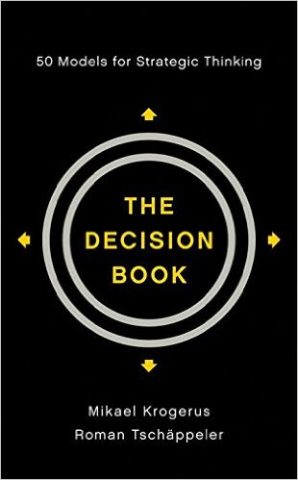 The first on my list is The Decision Book. Since it is a mix of psychology and management, I really find it helpful when I'm facing challenging situations. I have used many of the models in the book from time to time in finding my way out of problems.
These models can help you understand and improve yourself and other people. From the Swiss Cheese Model to The Eisenhower Matrix, the book is filled with so many helpful ideas. You can think of it as a great reference with over 50 models and illustrations.
One thing to keep in mind, however, is that the book briefly touches each model.  It doesn't explain in detail why and how these models work. If you are not much into psychology, you might need help in applying its models in real life.
My favorite models: "The Eisenhower Matrix and The Prisoner's Dilemma Method".
See Also: 5 Business Books Recommended By Top Entrepreneurs 
2)The Virgin Way: Richard Branson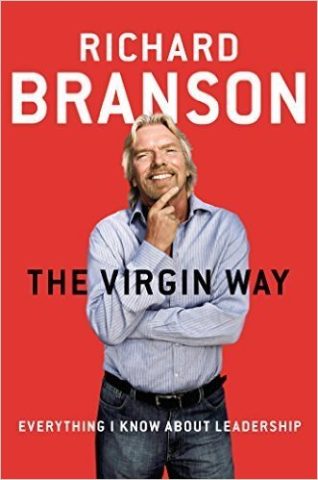 Few people in today's time are as flamboyant and unique as Sir Richard Branson. Many people have extreme hate,  love, and respect for the man because of his personality. In reality, however, if you're going to compare his management style with any of the famous employers, you'll see untamed passion in his style.
I would suggest you read this book if you are an introvert or if you're having confidence issues. At first, you'll probably find this book as a brash advertisement for his business and quite fluffy. However, if you know how to read between the lines, this book is actually a nice read.
In fact, a lot of businesses are using his strategy. They are creating e-books as a part of their content marketing and indirect business promotions. This book can help your businesses in terms of promotion, lead generation, sales and much more.
My favorite quote from the book: – "If more of us could 'enlist' the art of remaining 'silent' in order to 'listen' we would, in one fell swoop, dramatically improve our ability to learn and get a lot more out".
3)The One Minute Manager – Ken Blanchard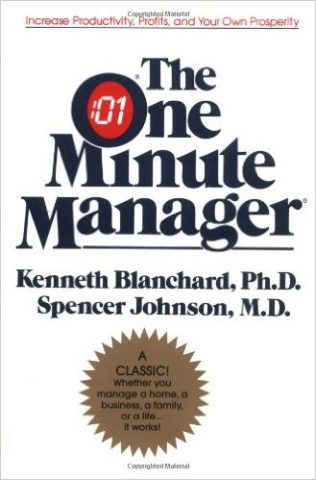 This book by Ken Blanchard, founder and chairman of The Ken Blanchard Companies, has been translated in more than 25 languages and has sold over thirteen million times. If you are into management books, there's a good chance you've come across this one before.
The book is actually divided into 3 parts: one-minute goal setting, one-minute praising and one-minute reprimanding. These things basically sum up what effective management is. It is a must-read for managers, team leaders, entrepreneurs and even junior staff members who are aiming to be successful in their careers.
My favorite quote from the book: "We are not just our behavior. We are the person managing our behavior".
Parting Words
Every person has his own favorite books.  Personally, I love to read anything and everything on psychology. Other than that, I also like to read management books from time to time to help me with my profession.
After reading these books, I didn't only become better at making decisions at work but I also became more confident and positive. They are my all-time favorite books because they helped me become a better person.
Like this Article? Subscribe to Our Feed!

Avinash Nair is a digital marketer at E2M, India's premium digital marketing agency. He specializes in SEO and Content Marketing services