Medicare for 60-Year-Olds: Pros and Cons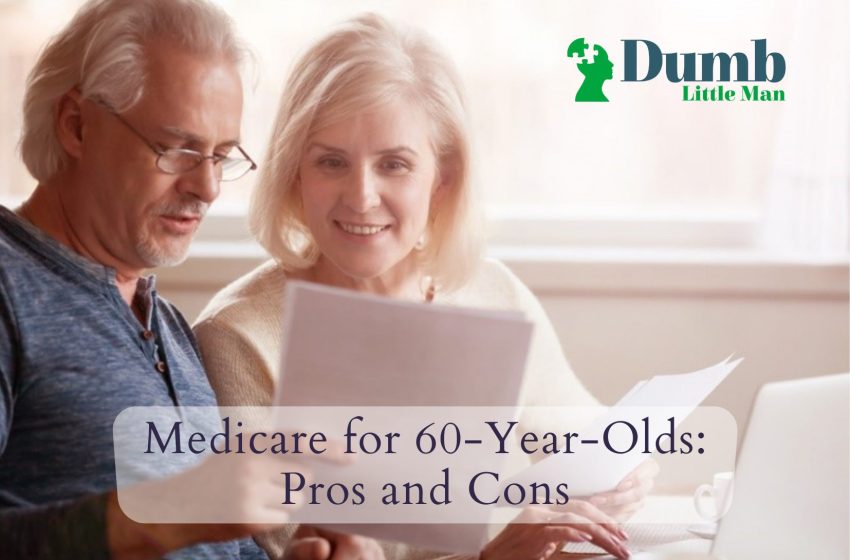 As you probably know, Medicare is usually available for people who turn 65. President Biden's health platform lowered the eligibility age by five years so that healthcare becomes affordable for more people. This declaration is not a law yet, though.
However, sometimes, it is possible to enroll in a Medicare plan at 60 years old. But, you might be wondering: "Is it worth it? Should I use an early enrollment procedure myself and recommend it to my family members?" Well, the answer might not be as straightforward as it seems.
How to understand whether you're eligible for Medicare if you are a 60-years-old?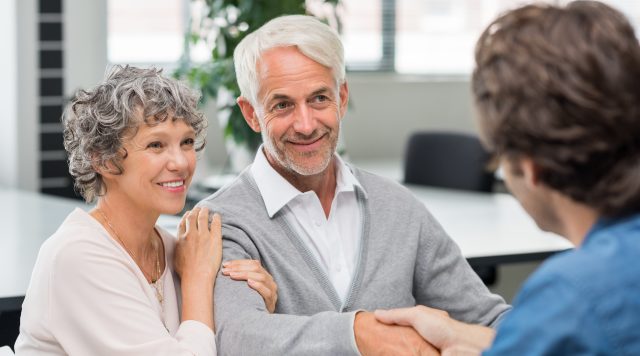 Most citizens or legal residents of the USA who are 65 years old and older qualify for Medicare. However, if one has certain troubles with health, they can enroll for Medicare before turning 65. Here are a few circumstances when this is possible:
When diagnosed with ALS (Amyotrophic Lateral Sclerosis)

When diagnosed with ESRD (End-Stage Renal Disease)

If you have a disability and have proven records of received Social Medical Disability Checks for 24 months.
Specific resources and tools might help you understand whether you are eligible for Medicare if you're not 65 yet. They are easy to use and user-friendly. Just enter your birth data, answer some questions about your disabilities, and get the needed information in no time. 
Getting Medicare before 65-Years-Old
If somebody is about to enroll in Medicare before turning 65, they often have a severe illness. In some cases, they require profound help to live a more or less comfortable life and sometimes even stay alive. In case you have Medicare before you are 65 years old, you will get copayments for:
Medications

Caregiving Services

Urgent services

Scheduled surgeries

Various medical procedures
Early enrollment in Medicare can save the life of a disabled person or those who suffer from ESDR or ALS. And that is one of the most significant pros of early enrollment. In such a case, Medicare is a necessity without which the quality of life of a disabled person will suffer.  
Cons of Getting Medicare before 65-Years-Old
If you wonder what the cons of getting Medicare before 65-years-old are, there are at least a few. Among the essential cons are:
Some limitations compared to Medicare for those who are 65+ years old (might vary depending on provider)
Additional costs for some services

Lack of coverage during trips
There are many different plans available for all legal residents and citizens of the USA. Please, contact your Medicare provider and discuss all necessary details. 
What can you do if you are not eligible for Medicare?
There's a chance that some people may not be eligible for the Medicare program, yet they still require medical help. If that is your case, you can choose between different insurance alternatives for people under the age groups of 60-65. Some of the options you can check can include the following:
Check for Group Insurance
Many employers offer various affordable group insurance options to their employees. These plans are easy to access and are entirely free as long as your employer pays for them. Retired individuals may need to ask their previous employers for all the necessary insurance details. Then they have to wait to become eligible for the Medicare federal program.
Check for Spouse Medical Insurance
If your spouse has medical insurance from their employer, it is usually possible to list you as a dependent entity. You can get health insurance and much-needed medical care once all the formalities are dealt with. However, note that your spouse may have to pay a higher price for the insurance policy in this case. It's still not a wrong choice to make if you want to ensure your treatment costs will be covered.
Check the Health Insurance Marketplace
It's essential to have medical coverage for yourself, even if you are short on budget. Older people are more prone to diseases, so a good insurance policy can help them avoid unnecessary treatment costs. There's a wide range of health insurance plans that you can choose from. We suggest consulting the Health Insurance Marketplace through HealthCare.gov. This is a website operated by the federal government and available for most states. The Health Insurance Marketplace provides health plan shopping and enrollment services through websites, call centers, and in-person help.
When you apply for individual and family coverage through the Health Insurance Marketplace, you'll provide income and household information. You'll find out if you qualify for:
Premium tax credits and other savings that make insurance more affordable

Coverage through the Medicaid and Children's Health Insurance Program (CHIP) in your state
Check for Medicaid
The Medicaid program is another excellent option for older people looking for Medicare program alternatives. You can check the eligibility criteria for the program on the program's website and study your state laws. You must understand the state-varying requirements and add them to your plan accordingly.
What Insurance Options do you have?
Older Americans have various options for healthcare insurance. Have a look:
Major Medical Treatment
This kind of insurance covers the doctor's fee and hospitalization costs. Primary medical treatment is the perfect solution for financial coverage if you need frequent doctor consultations.
Short-term
The short-term insurance policy is valid for a shorter period. These plans usually cover policyholders for three months and cover medical expenses. A plan is a good option for older Americans who have a few months left before becoming eligible for Medicare. In this case, they need financial coverage only for a short period of time. Then you can get Medicare coverage once this short-term section ends and your Medicare coverage starts.
Critical Illness
Critical insurance holders receive a lump sum for their critical illness treatment. It is a good option for severe diseases like heart attack, cancer, operations, etc., that older people face issues with. However, the policy does not cover the rest of your expenses, such as doctor fees and hospitalization costs.
Conclusion
As you can see, early enrollment for Medicare might be a life-saving option for some US citizens and legal residents. But the majority of Americans should enroll in Medicare only after they turn 65.
After the Presidential elections, Biden talks have started lowering the Medicare eligibility age from 65 to 60 without additional requirements. However, such a fundamental change will not happen quickly. For now, you can enroll in Medicare only after you are 65+ years old. 
Like this Article? Subscribe to Our Feed!